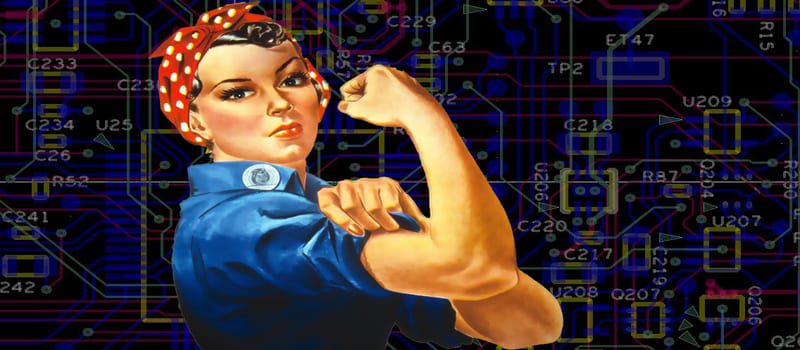 In 2015, women held 57 percent of all professional occupations, but only 25 percent of computing positions. Even fewer women are found in software development, technology leadership and other key roles that have an immediate impact on innovation. Some of the biggest technology companies in the world, including Google, Microsoft, Facebook and Twitter are also contributing to this trend. 29.1 percent of Microsoft's workforce is made up of women, yet just 16.6 percent of them hold technical positions. Google's numbers are similar, where only 17 percent of the company's tech-related jobs are held by women.
This trend of inequality holds true when looking at the information security industry, where women represent just 11% of InfoSec professionals, according to a Symantec report. But, while those statistics are troubling, it doesn't take away from the extraordinary achievements made by women in the field. In honor of Women's History Month, we've compiled a list of some of the strongest influencers in security, featuring some of the most influential and significant voices in the space.
---
Parisa Tabriz With close to 10 years of security experience at Google, Google's "Security Princess" Parisa Tabriz has been with the search-giant for nearly a decade, and is currently responsible for managing Google's security engineering team for Chrome, helping to make the world's most popular browser safer and more secure.
---
---
---
---
---