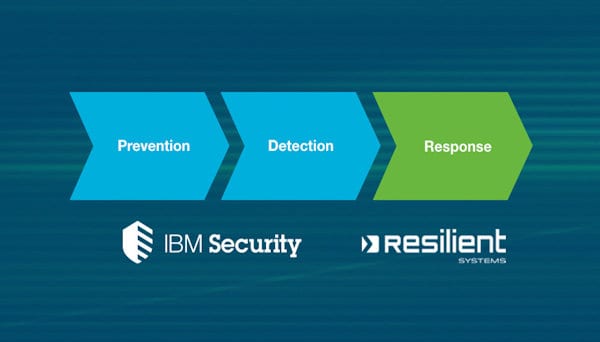 IBM Security today announced that it has completed the acquisition of Resilient Systems Inc., a provider of incident response solutions.  IBM Security had previously announced it had entered into a definitive agreement to acquire Resilient Systems.
IBM has not divulged financial details about this acquisition, but InformationWeek stated that IBM paid $100 million for the privately-held company.
Resilient Systems will now be known as Resilient, an IBM Company as it joins the IBM Security business unit as part of a significant expansion of the company's capabilities in the incident response marketplace.
Resilient's tech automates and orchestrates the many processes needed when dealing with cyber incidents – from breaches to lost devices.
IBM is already a leader in the SIEM and Security intelligence market and holds leading positions on the Gartner SIEM Magic Quadrant and Critical Capabilities reports, but The combination of Resilient Systems' Incident Response Platform with QRadar Security Intelligence Incident Forensics has the potential to deliver powerful new analytics capabilities that will allow QRadar to parse increasingly vast security data, find abnormal behaviors and feed that data to Resilient Systems.
"The combination of Resilient's people – top thought leaders in the incident response marketplace – and their technology is a differentiating addition to our security business," said Marc van Zadelhoff, General Manager, IBM Security. "Our investments in threat detection and prevention have helped us move into a leadership position in the security market. With Resilient, we're expanding the capabilities we bring to customers, helping them manage the complexities in resolving security incidents, including the coordination of teams, best practices, and reporting."
"The Resilient team is delighted to be joining IBM Security," said John Bruce, CEO, Resilient, an IBM Company. "Together, we will be a powerful force helping organizations to manage the evolving security challenges that they face. With the scale of IBM research, development and investment behind us, we're excited about the possibilities for innovation and to engage with new clients around the world."
Widget not in any sidebars

Latest posts by Jeff Edwards
(see all)