Identity Management and Information Security News for the Week of August 4; Cyware, Veritas, QuSecure, and More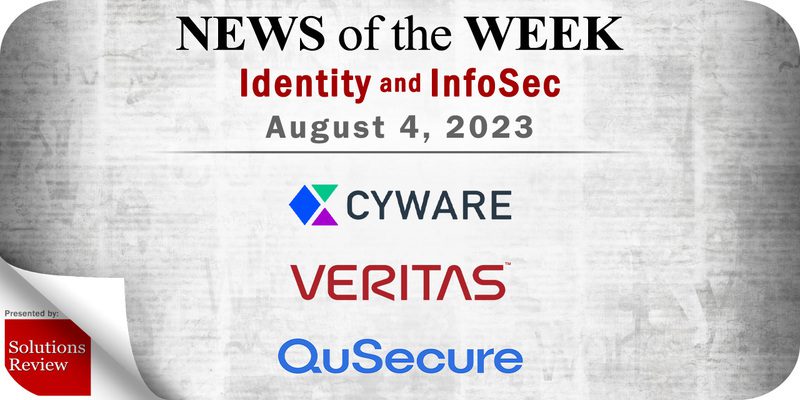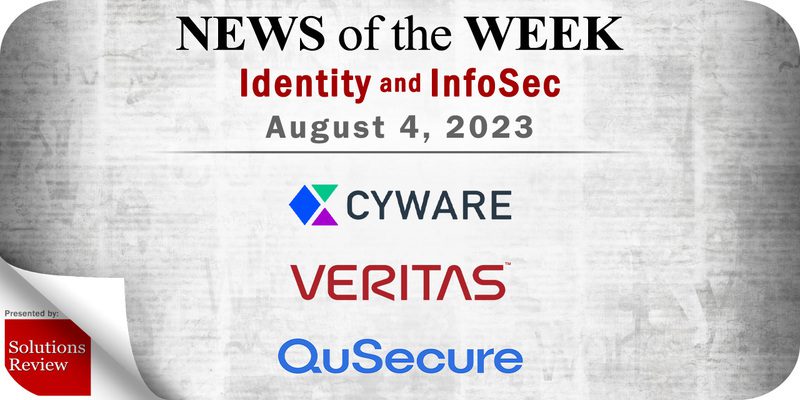 The editors at Solutions Review have curated this list of the most noteworthy identity management and information security news for the week of August 4. This curated list features identity management and information security vendors such as Cyware, Veritas, QuSecure, and more.
Keeping tabs on all the most relevant identity management and information security news can be a time-consuming task. As a result, our editorial team aims to provide a summary of the top headlines from the last month, in this space. Solutions Review editors will curate vendor product news, mergers and acquisitions, venture capital funding, talent acquisition, and other noteworthy identity management and information security news items.
Identity Management and Information Security News for the Week of August 4
---
Cybersecurity Expert Jason Keirstead Joins Cyware as Vice President of Collective Threat Defense
Cyware, a provider of threat intelligence management, security collaboration, and cyber fusion solutions, is pleased to welcome security expert and industry leader Jason Keirstead as its new Vice President of Collective Threat Defense. Keirstead is a distinguished cybersecurity authority with more than 20 years of industry experience– 13 of which he spent at IBM, leading the technical direction of an extensive portfolio of software and security products.
Russian APT Phished Government Employees via Microsoft Teams
An APT group linked to Russia's Foreign Intelligence Service has hit employees of several dozen global organizations with phishing attacks via Microsoft Teams, says Microsoft. Microsoft says that the targets in this campaign were government and non-government organizations, and organizations in the IT services, technology, discrete manufacturing, and media sectors. The company is still investigating how legitimate Azure tenants were compromised.
Veritas Technologies Partners with the Joint Cyber Defense Collaborative
Veritas, a data security solutions provider, this week announced that it will partner with the Joint Cyber Defense Collaborative (JCDC). In this role, Veritas will work with JCDC's federal government and private sector partners along with state, local, tribal and territorial governments to help lead the development and implementation of joint cyber defense plans and operations to reduce risk to the cyber ecosystem and critical infrastructure. In addition to working toward a shared goal of enhancing the collective cybersecurity posture of the US and its strategic international partners, Veritas and its customers will benefit from its JCDC membership through Veritas' access to security analyst-to-security analyst collaboration and operational analysis as well as an information exchange portal available only to JCDC partners.
TrustCloud Launches TrustHQ for Slack
TrustCloud, a cloud security solutions provider, this week announced the launch of TrustHQ for Slack— a bidirectional integration that allows employees, sales teams and GRC leaders to complete their GRC workflows and projects through a shared or private Slack workspace. TrustHQ for Slack follows the launch of TrustHQ for Atlassian, with additional collaboration capabilities coming soon. TrustHQ for Slack allows Slack customers to distribute tasks and communicate status updates to team members, so internal GRC tasks and customer-facing security questionnaires and reviews can be completed quickly and easily. GRC and sales leaders leveraging TrustHQ gain visibility into the status of required tasks, which reduces manual work, time spent on project management and room for error. This capability is available now to all TrustCloud customers using Slack, alongside AI to complete security questionnaires, and over 100+ evidence collection integrations, including Atlassian, AWS, Azure and Google Cloud, to automate compliance workflows.
Keyfactor Joins the NCCoE's to Post-Quantum Cryptography Building Block Consortium
Keyfactor, a cybersecurity solutions provider, this week announced it has joined the National Cybersecurity Center of Excellence's (NCCoE's) Migration to Post-Quantum Cryptography Building Block Consortium. Keyfactor joins companies, including Microsoft, IBM, and AWS, to bring about awareness to the issues involved in migrating to post-quantum algorithms and to develop practices to ease migration from current public-key cryptographic algorithms to replacement algorithms. The initial scope of the NCCoE Migration to Post Quantum Cryptography project is to engage the industry to demonstrate the use of automated discovery tools to identify instances of quantum-vulnerable public-key algorithms that are widely deployed and to manage associated risks. Other goals include the development and improvement of a migration strategy, interoperability and performance of implementations, and outreach to standard developing organizations and industry sectors.
QuSecure Expands its Board of Directors with Cisco Distinguished Engineer
QuSecure, Inc., a leader in post-quantum cryptography (PQC), this week announced it has named Cisco Distinguished Architect Craig Hill as an independent director to its Board of Directors. "With a looming crisis, you must go to the undisputed leader," says Lisa Hammitt, QuSecure board member. "Cisco powers the Internet and you can't find anyone who is more deeply involved in wide-scale network security than Craig Hill. Everyone at QuSecure, without exception, knows how fortunate we are that he's with us."
Expert Insights Section
Watch this space each week as Solutions Review editors will use it to share new Contributed Content Series articles, Contributed Shorts videos, Expert Roundtable and event replays, and other curated content to help you gain a forward-thinking analysis and remain on-trend. All to meet the demand for what its editors do best: bring industry experts together to publish the web's leading insights for enterprise technology practitioners.
MFA: Why Cyber Insurance Calls for Multifactor Authentication
Eric Williams of HID argues that as data breaches become more common, MFA will help you qualify for cyber insurance and lower your premiums. It's not your imagination. Data breaches and ransomware attacks have become a nearly regular topic in the news. Why? One reason is the explosion of cloud and SaaS applications, which led to a 307 percent rise in account takeover attacks between 2019 and 2021 alone. The financial losses incurred by these attacks can be staggering. According to IBM's "Cost of Data Breach 2022" report, the average cost of a data breach reached USD 4.35 million in 2022, an existential cost for many SMEs. There are no easy answers to this problem. Organizations of all sizes need a robust cybersecurity strategy to help minimize risks, utilizing a range of tools and procedures that ensure adequate protection. However, there is one crucial foundation that all organizations should have in place: multi-factor authentication (MFA), which is the use of multiple discrete authentication methods during access to accounts, applications, and data. MFA is so effective that its use can lead to reduced cyber insurance premiums. In fact, some cyber insurance companies won't provide coverage unless MFA is in place.
IDV: Identity Security Begins with Assurance
Janer Gorohhov of Veriff examines how IDV (identity verification) adds assurance to customers depending on identity security solutions. "On the internet, no one knows you're a dog." This line from a 1993 New Yorker cartoon heralded a shift in the internet's history, in two ways: firstly, that the web was becoming both accessible to, and popular with, the general public– and secondly, that it was incredibly easy for the average user to hide, or even lie about, their identity. While consumers do want verification measures to safeguard their online activity and business, data privacy has become a prime concern in the process. Though there are certainly many factors to be considered when implementing identity-based security for one's users, it's one of the most important steps to take toward bringing trust to your online business or communities.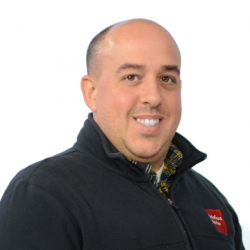 Latest posts by Mike Costello
(see all)