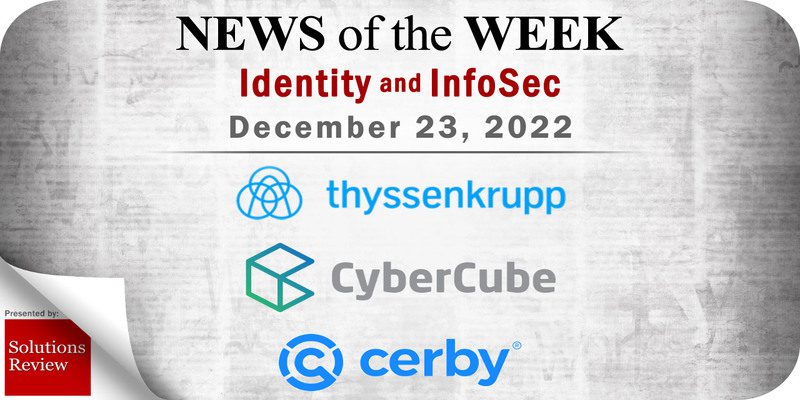 The editors at Solutions Review have curated this list of the most noteworthy identity management and information security news for the week of December 23. This curated list features identity management and information security vendors such as Thyssenkrupp, CyberCube, Cerby, and more.
Keeping tabs on all the most relevant identity management and information security news can be a time-consuming task. As a result, our editorial team aims to provide a summary of the top headlines from the last month, in this space. Solutions Review editors will curate vendor product news, mergers and acquisitions, venture capital funding, talent acquisition, and other noteworthy identity management and information security news items.
Identity Management and Information Security News for the Week of December 23
---
News Outlet, The Guardian, Hit by Ransomware Attack
The Guardian has been hit by a serious IT incident, which is believed to be a ransomware attack. The incident began late on Tuesday night and has affected parts of the company's technology infrastructure, with staff told to work from home. There has also been some disruption to behind-the-scenes services. Online publishing is largely unaffected, with stories continuing to be written and published to the Guardian website and app.
Germany's Thyssenkrupp Hit By Cyber-Attack
German industrial giant Thyssenkrupp on Tuesday said it was fending off a cyberattack against two of its divisions, but that no data appeared to have been lost. Hackers were targeting the group's Materials Services division and corporate headquarters, a spokesman told AFP. The company's cybersecurity experts had noticed the hacking early and were working with a crisis team to contain the attack "and ideally end it as quickly as possible", the spokesman said.
Restaurant CRM Platform 'SevenRooms' Confirms Breach After Data for Sale
Restaurant customer management platform SevenRooms has confirmed it suffered a data breach after a threat actor began selling stolen data on a hacking forum. SevenRooms is a restaurant customer relationship management (CRM) platform used by international restaurant chains and hospitality service providers, such as MGM Resorts, Bloomin' Brands, Mandarin Oriental, Wolfgang Puck, and many more. On December 15, a threat actor posted data samples on the Breached hacking forum, claiming to have stolen a 427 GB backup database with thousands of files containing information about SevenRooms customers.
CyberCube Announces $50 Million in Growth Capital Financing
CyberCube, a cyber risk analytics provider, announced $50 million in additional growth capital from investment funds managed by Morgan Stanley Tactical Value (Morgan Stanley), with continued participation from all existing investors Forgepoint Capital, Hudson Structured Capital Management (Bermuda) Ltd., MTech Capital, and key investors from Stone Point Capital. Scott G. Stephenson, former Chairman, President and CEO of Verisk, also participated in the financing and will join the CyberCube board as a director. This latest financing brings CyberCube's total capital raised to over $100 million.
Microsoft Selects Cerby for Startup Program
Cerby, an identity security vendor, announced that it has been selected to join the Microsoft for Startups program designed to help emerging B2B players expand customer acquisition initiatives with solutions that meet business needs. Microsoft for Startups program participants gain access to an exclusive community of influential enterprise customers looking to accelerate business and unlock new opportunities around emerging technologies. The program will enable Cerby to connect with Microsoft's strategic enterprise accounts through showcases and other event opportunities.
Pandemic Pirates: North Korean Hackers Stole $1.2B in Crypto Assets
North Korean hackers have stolen an estimated 1.5 trillion won ($1.2 billion) in cryptocurrency and other virtual assets in the past five years, more than half of it this year alone. Experts and officials say North Korea has turned to crypto hacking and other illicit cyber activities as a source of badly needed foreign currency to support its fragile economy and fund its nuclear program following harsh U.N. sanctions and the COVID-19 pandemic.
---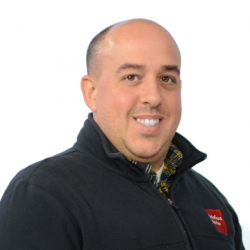 Latest posts by Mike Costello
(see all)