Identity Management and Information Security News for the Week of July 14; PrivacyHawk, Razer, Teleskope.ai, and More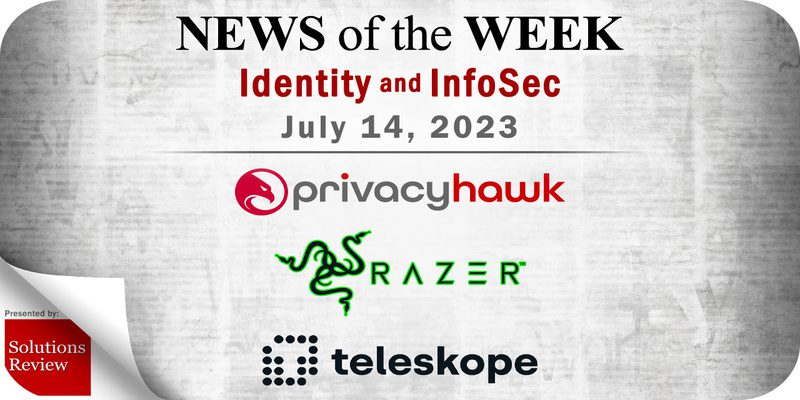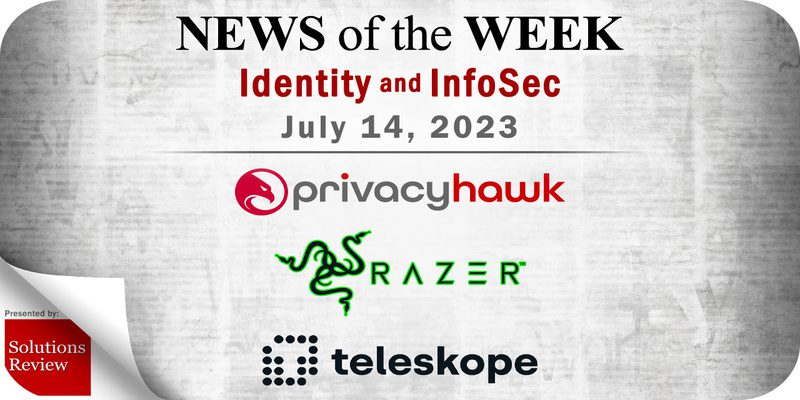 The editors at Solutions Review have curated this list of the most noteworthy identity management and information security news for the week of July 14. This curated list features identity management and information security vendors such as PrivacyHawk, Razer, Teleskope.ai, and more.
Keeping tabs on all the most relevant identity management and information security news can be a time-consuming task. As a result, our editorial team aims to provide a summary of the top headlines from the last month, in this space. Solutions Review editors will curate vendor product news, mergers and acquisitions, venture capital funding, talent acquisition, and other noteworthy identity management and information security news items.
Identity Management and Information Security News for the Week of July 14
---
Data Security Provider, PrivacyHawk, Raises $2.7 Million
PrivacyHawk, a data security solutions provider, this week announced it has received $2.7 million in funding. ff Venture Capital (ffVC) led the most recent round, which also includes investments from Nufund, Alumni Ventures, AngelList, Gaingels, Duro Ventures, Sandhill Angels and Seraphim Ventures. ffVC, Tech Coast Angels, Duro Ventures and Gaingels invested in a prior round.
BanklessTimes Report: "Exchange Hacks 36 Percent Of the $30B the Blockchain Industry Lost"
According to a recent BanklessTimes.com report, the industry has lost a whopping $30 billion to hacking incidents, and 36 percent ($10.95B) of these losses occurred through exchange hacks. This growing menace raises concerns about the vulnerability of exchanges and the urgency to bolster their security measures. According to BanklessTimes Editor and cryptocurrency expert Alice Leetham, several factors make exchanges alluring hacking targets. But the most prominent factor is the centralized nature of many exchanges, which necessitates users to trust a single entity to safeguard their funds. This concentration of assets makes exchanges more appealing to hackers, who can gain control over a significant amount of cryptocurrencies in one fell swoop.
Laminar Report: "Organizations Lack Tools to Monitor Cloud Data"
Laminar, a data security platform, this week released the findings of a survey conducted at two cybersecurity industry events: the RSA Conference in April of 2023 and InfoSec Europe in June of 2023. The good news is that 63 percent of the 219 respondents now use cloud-native security tools to monitor and protect data. They recognize that cloud data assets are different enough to warrant a specialized approach that evolves beyond legacy static- and connector-based security solutions. However, 25 percent percent still do not have the ability to monitor all data stores across their hybrid cloud infrastructures, and 26 percent are not sure if they have these capabilities. As a result, many companies likely have significant security gaps they are not currently addressing.
Razer Investigating Razer Gold Data Breach
Gaming hardware company Razer is investigating what it refers to as a "potential data breach" related to its Razer Gold digital currency, the company confirmed to Polygon on Monday. The monetary device is used across multiple video games. Razer began investigating the breach after a hacker attempted to sell the data for $100,000, according to a tweet from the Razer Twitter account. Razer originally responded Monday to a tweet from cybersecurity company Falcon Feeds that claimed a hacker is trying to sell a collection of Razer's data, including its source code, and encryption keys. The data breach has not been confirmed by Razer, but a spokesperson told Polygon that the company has "taken all necessary steps to secure [its] platforms" after it was alerted to the threat on Sunday. The hacker, calling themselves "Nationalist," is asking for $100,000 in a cryptocurrency called Monero, which allows for untraceable transactions, according to Falcon Feeds. Razer Gold is a digital wallet service that holds "credits" that can be spent in video games, like Clash of Clans, Genshin Impact, or on the Nintendo eShop, for instance. When you use Razer Gold, you earn rewards called Razer Silver. Those Razer Silver reward points can be used to buy or get discounts on Razer products. It's unclear what piece of Razer Gold is impacted, whether that's its website or the wallets themselves.
Passwordless Authentication Now Available on GitHub.com
Earlier this week, GitHub users were treated to a new feature: Passkeys, a form of passwordless authentication.  Passkeys build on the work of traditional security keys by adding easier configuration and enhanced recoverability, giving you a secure, privacy-preserving, and easy-to-use method to protect your accounts while minimizing the risk of account lockouts. To use passkeys with your GitHub account, navigate to your 'Settings' sidebar, locate the 'Feature Preview' tab, and click 'enable passkeys'. Once you've enabled passkeys, you'll be able to upgrade eligible security keys to passkeys and register new passkeys.
Data Security Startup, Teleskope, Raises $2.2M Pre-Seed Funding
This week, Teleskope, a cybersecurity startup, launched a data protection platform that "automates data security, privacy, and compliance at scale, helping organizations comply with regulations like GDPR and CCPA, and reduce the manual and operation burden on security, data, and engineering teams." The company raised $2.2 million in pre-seed funding led by Lerer Hippeau. Founded by two former Airbnb security engineers, Elizabeth Nammour and Julie Trias, Teleskope brings the combination of expertise and fresh perspective to the issue of data security. Prior to starting Teleskope, the co-founders wrestled with the problem of constant manual assessments, and reviews that become obsolete as soon as they're completed. They recognized the need to replace point-in-time spreadsheets and ad hoc scripts with automation that provides a real-time and always up-to-date data security and privacy posture.
---
Expert Insights Section
Watch this space each week as Solutions Review editors will use it to share new Expert Insights Series articles, Contributed Shorts videos, Expert Roundtable and event replays, and other curated content to help you gain a forward-thinking analysis and remain on-trend. All to meet the demand for what its editors do best: bring industry experts together to publish the web's leading insights for enterprise technology practitioners.
What to Expect at Solutions Review's Spotlight with Rubrik on July 20
With the next Solutions Spotlight event, the team at Solutions Review has partnered with leading zero trust data security vendor Rubrik. The resource webinar will showcase how the immeasurable volumes of data in your Microsoft 365 environment are at risk. And now that Rubrik is partnered with Microsoft, its Microsoft 365 protection is even stronger.
Solutions Review Celebrates 1,000 Premium Content Submissions This Year
It's been a year of celebrations for Solutions Review. After commemorating 50 vendors served through its growing selection of virtual event programs earlier this summer, Solutions Review editors are proud to announce a milestone of more than 1,000 pieces of Premium Content published in the last calendar year. Since Solutions Review first institutionalized the Premium Content Series in June 2022, and in conjunction with its popular Insight Jam events, its editors have been overwhelmed by the response. In fact, the response has helped begin shaping Solutions Review as a premier enterprise technology publishing platform.
Messaging: Navigating Nuances in an Ever-Changing Cybersecurity Landscape
Larissa Gaston of Exabeam examines the nuances of updating your business's messaging in an ever-changing cybersecurity landscape.
How often have you gone to a technology or cybersecurity website and left still not knowing what the company actually does? You're not alone. If you're in the hot seat to help refine messaging for your organization, know that it will require a nuanced approach. Also, roll up your sleeves and don't give up— it's not for the faint of heart.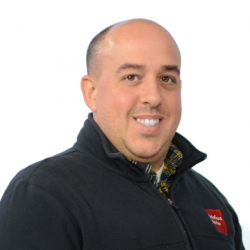 Latest posts by Mike Costello
(see all)