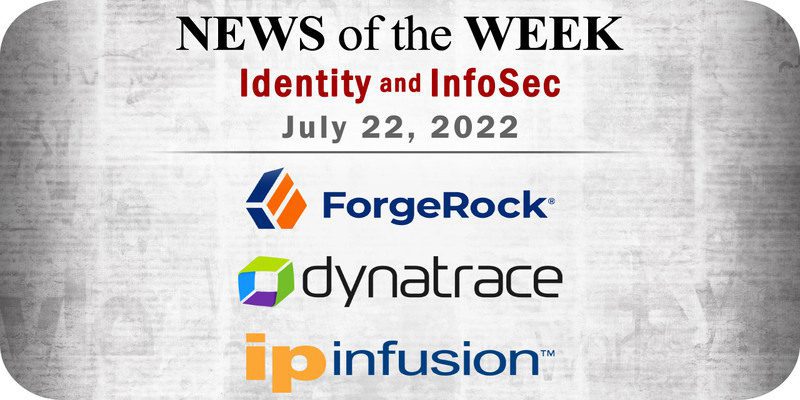 The editors at Solutions Review have curated this list of the most noteworthy identity management and information security news items for the week of July 22. This curated list features identity and information security vendors such as ForgeRock, Dynatrace, IP Infusion, and more.
Keeping tabs on all the most relevant identity management and information security news can be a time-consuming task. As a result, our editorial team aims to provide a summary of the top headlines from the last month, in this space. Solutions Review editors will curate vendor product news, mergers and acquisitions, venture capital funding, talent acquisition, and other noteworthy identity management and information security news items.
Identity Management and Information Security News for the Week of July 22
---
ForgeRock Uncovers 297 Percent Increase in U.S. Breaches Tied to Supply Chain and Third-Party Suppliers
ForgeRock, a digital identity provider, announced findings from its 2022 Consumer Identity Breach Report, revealing an unprecedented 297 percent surge in breaches caused primarily by security issues associated with supply chain and third-party suppliers. It also represented almost 25 percent of all breaches. The report also found that unauthorized access was the leading cause of breaches for the fourth consecutive year, steadily increasing to 50 percent of all records compromised during 2021.
Incident IQ Releases Integration With Identity Automation's RapidIdentity SSO Platform
Incident IQ, the workflow management platform built for K-12 districts, released an API-based integration for Identity Automation's RapidIdentity. RapidIdentity's SSO solution protects larger K-12 schools from cybersecurity threats by providing secure login access to essential learning tools for district users. Technology downtime is a significant obstacle to K-12 instruction, and the RapidIdentity integration for Incident IQ provides a frictionless workflow for students and staff to get help fast.
Delinea and Authomize Announce Strategic Partnership to Expand and Enhance Cloud Identity Security Controls
Delinea, a provider of privileged access management (PAM) solutions, and Authomize, a provider of Cloud Identity and Access Security, announced a strategic partnership to co-sell their products. Delinea and Authomize have partnered to create joint use cases, enabling organizations to control better who can access cloud applications and services. By deploying both products, organizations can securely store credentials while automating access governance, thus reducing credential theft and lateral movement in all cloud environments, including Infrastructure-as-a-Service (IaaS), Software-as-a-Service (SaaS), and more.
Dynatrace Unifies Log and User Experience Analytics to Enable Faster, More Customer-Centric Software Innovation
Software intelligence company Dynatrace announced it has enhanced its analytics capabilities for modern multi-cloud environments by unifying its AI-powered log analytics with its digital experience monitoring (DEM) capabilities, including Session Replay. This latest enhancement to the Dynatrace platform enables development teams to automatically gain deeper insights into specific user journeys by connecting logs to the user sessions that generated them. This additional context allows teams to use the platform's DEM capabilities to analyze relevant user sessions and behavior and playback the actions of any user journey via Session Replay to gain contextualized insights that detail how to optimize the user experience.
Experts Warn of Brazen New Attacks Facing IT Service Providers
Three cybersecurity experts issued stark warnings about the array of threats now confronting IT service providers, from brazen phishing attacks via phone to threat actors who run criminal organizations like modern corporations. The alerts were issued as MSPs and other channel players became increasing targets of cyber-attacks aimed at disrupting services, such as the July Fourth weekend malware attack against SHI International, some of whose systems were knocked out for more than a week before recently being restored.
IP Infusion Successfully Validates its Disaggregated Cell Site Gateway at O-RAN Global PlugFest Spring 2022
IP Infusion, a provider of open network software and solutions for wireline and mobile network operators, announced that it successfully demonstrated the maturity and stability of its OcNOS-based Disaggregated Cell Site Gateway (DCSG) solution addressing Fronthaul use cases at the O-RAN Global PlugFest Spring 2022. IP Infusion's DCSG demonstrated advanced Timing and Synchronization capabilities critical to the Fronthaul network. The DCSG as Fronthaul Switch Solution provides unique functionality in the Fronthaul by delivering an integrated Grand Master Clock reference to the RAN components. The mature transport capabilities provide high-performance and low-latency with services such as Segment Routing, L2VPN-EVPN, and L3VPN, for the RAN traffic.
---
For consideration in future news round-ups, send your announcements to mcostello@solutionsreview.com.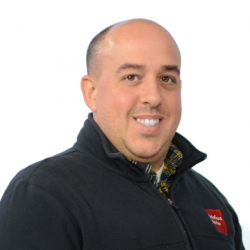 Latest posts by Mike Costello
(see all)