Identity Management and Information Security News for the Week of June 30; Keyfactor, KnowBe4, Bionic, and More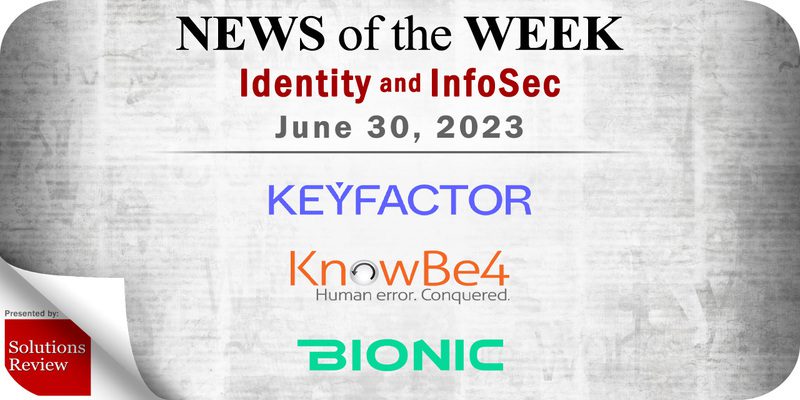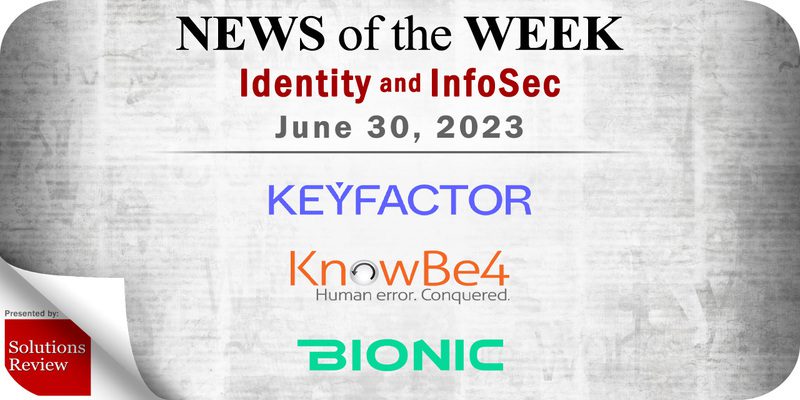 The editors at Solutions Review have curated this list of the most noteworthy identity management and information security news for the week of June 30. This curated list features identity management and information security vendors such as Keyfactor, KnowBe4, Bionic, and more.
Keeping tabs on all the most relevant identity management and information security news can be a time-consuming task. As a result, our editorial team aims to provide a summary of the top headlines from the last month, in this space. Solutions Review editors will curate vendor product news, mergers and acquisitions, venture capital funding, talent acquisition, and other noteworthy identity management and information security news items.
Identity Management and Information Security News for the Week of June 30
---
Keyfactor Makes Quantum Leap with Post-Quantum PKI and Signing Capabilities
Keyfactor, a cybersecurity solutions provider, announced the launch of two innovative product updates, EJBCA 8.0 and SignServer 6.0. The updates bring significant advancements in post-quantum readiness and Internet of Things (IoT) security as organizations seek safeguards against the rising possibility of cyberattacks brought on by developments in and growth of both technologies.
KnowBe4 Launches Children's Interactive Activity Kit To Help Teach Cybersecurity Skills
KnowBe4, a security awareness training and simulated phishing platform, this week announced a new youth activity packet to help teach children valuable cybersecurity skills. With more children spending time online at younger ages, education is vital to ensure a safe and secure online experience. According to research from the Child Mind Institute, 53 percent of parents are concerned about online bullying and 67 percent of parents are concerned about the content available to their children on the internet. KnowBe4 is providing this no-cost resource to parents and caregivers to help cover some of these pressing topics.
LogRhythm Celebrates 20 Years of Providing Cybersecurity Solutions
LogRhythm, a SIEM solutions provider, announced its 20-year milestone with a renewed commitment to delivering innovative solutions. As a security-first vendor, LogRhythm remains laser focused on making it easier for its customers to monitor their environment, detect and investigate threats, and quickly resolve them. Through quarterly innovations and enhancements across their full suite of solutions, LogRhythm continues to be at the forefront of supporting security professionals.
American Airlines and Southwest Airlines Both Impacted by Data Breach
American Airlines and Southwest Airlines, two of the largest airlines in the world, disclosed data breaches on Friday caused by the hack of Pilot Credentials, a third-party vendor that manages multiple airlines' pilot applications and recruitment portals. Both airlines were informed of the Pilot Credentials incident on May 3, which was limited solely to the systems of the third-party vendor, with no compromise or impact on the airlines' own networks or systems. According to breach notifications filed on Friday with Maine's Office of the Attorney General, American Airlines said the data breach affected 5745 pilots and applicants, while Southwest reported a total of 3009.
OneSpan Named a Leader in The Aragon Research Globe for Digital Transaction Management, 2023
OneSpan, a the digital agreements security company, this week announced it has been named a leader in The Aragon Research Globe for Digital Transaction Management, 2023, based on a review of 20 major Digital Transaction Management (DTM) providers by the independent research and advisory firm. In the report, Aragon Research explores the ongoing shift from paper-based transactions to digital processes and key trends that are shaping the future of the market. While the DTM market is still growing, an increased focus from providers to "offer more advanced DTM capabilities," ones that include "identity and security" and "go beyond just e-signatures," is expected. The report also states, "as the cyber war continues to grow, OneSpan's focus on security and identity will help to differentiate it in the overall DTM Market."
Bionic Announces Two New Platform Features, Bionic Signals and Business Risk Scoring
Bionic, a cybersecurity solutions provider, launched two new product features – Bionic Signals and Business Risk Scoring – to help engineers simplify the thousands of security vulnerabilities they manually triage each day. Bionic Signals ingest data from popular security tools to contextualize which vulnerabilities are critical threats to applications in production. Bionic Business Risk Scoring calculates the relative risk of an application based on the number of related vulnerabilities, their ability to compromise sensitive data through architecture dependencies, and their ability to be exploited within the architecture's attack surfaces. Together, these capabilities provide engineering teams with the rich data, visibility, and context necessary to help prioritize and fix critical threats before they impact the business.
---
Expert Insights Section
Watch this space each week as Solutions Review editors will use it to share new Expert Insights Series articles, Contributed Shorts videos, Expert Roundtable and event replays, and other curated content to help you gain a forward-thinking analysis and remain on-trend. All to meet the demand for what its editors do best: bring industry experts together to publish the web's leading insights for enterprise technology practitioners.
Overlooked Data Security Issues Facing the Financial Services Sector
John Meakin of Continuity examines overlooked data security issues in the financial services sector, and best practices to face them. Data is a major part of the role of any CISO. When it comes to the financial services industry, data is even more important and valuable than in other industries. Securing storage and backup systems isn't always obvious and isn't always the focus of many CISOs or their teams. I admit that it wasn't part of my focus until quite recently. So, what is the big picture of securing storage and backup? Is this a Cinderella area in the pursuit of business security? How can you prepare? And where do you go from here?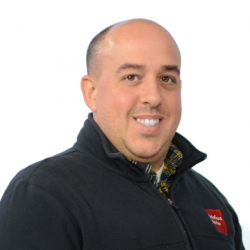 Latest posts by Mike Costello
(see all)