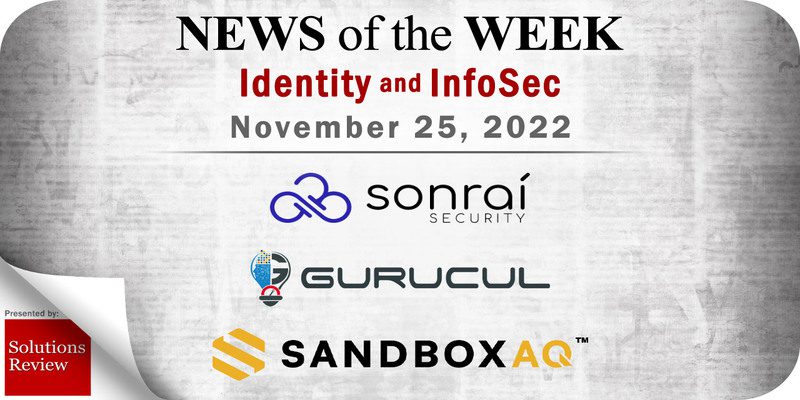 The editors at Solutions Review have curated this list of the most noteworthy identity management and information security news for the week of November 25. This curated list features identity management and information security vendors such as Sonrai Security, Gurucul, SandboxAQ, and more.
Keeping tabs on all the most relevant identity management and information security news can be a time-consuming task. As a result, our editorial team aims to provide a summary of the top headlines from the last month, in this space. Solutions Review editors will curate vendor product news, mergers and acquisitions, venture capital funding, talent acquisition, and other noteworthy identity management and information security news items.
Identity Management and Information Security News for the Week of November 25
---
Sonrai Security Announces Risk Insights Engine
Sonrai Security announced availability of its "industry-first" Risk Insights Engine. Sonrai now lets teams apply platform-recommended remediations to existing lateral movement risks, benchmark their performance against self-defined goals and similar organizations, and report KPIs clearly to illustrate security status over time.
Saryu Nayyar Wins Cyber Security Entrepreneur of the Year at the 2022 Cyber Security Awards
Gurucul, a provider of security solutions for Threat Detection, Investigation, and Response (TDIR), announced that Gurucul CEO and cofounder Saryu Nayyar has won Cyber Security Entrepreneur of the Year at the 2022 Cyber Security Awards. In the same month, Nayyar was awarded a Bronze Stevie Award for Best Female Entrepreneur. Nayyar is an entrepreneur, internationally recognized cybersecurity expert, author, speaker, and member of the Forbes Technology Council. She has more than 20 years of experience in the information security, identity and access management, IT risk and compliance, and security risk management sectors, including several years in senior positions at the technology security and risk management practice of Ernst & Young. Nayyar is passionate about building disruptive technologies and has several patents for cybersecurity and fraud anomaly detection and anomaly detection using deep learning models.
Sella Group Launches Biometric Payment Cards in Italy with IDEMIA on IDEX Biometrics TrustedBio Solution
IDEX Biometrics ASA announces that Sella Group in Italy has launched biometric payment cards in collaboration with IDEMIA, powered by IDEX Biometrics sensor solution. This launch follows the IDEX Biometrics recent announcement of a major UAE bank launching a full-scale biometric payment card program in the Middle East, indicating a significant market acceleration.
Solutions Review Secures Justin Beales, Christopher Prewitt, and Ram Vaidyanathan for Panels
With the 4th Annual InfoSec Insight Jam just around the corner, Solutions Review is pleased to announce Justin Beales of Strike Graph, Christopher Prewitt of Inversion6, and Ram Vaidyanathan of ManageEngine are scheduled to appear December 12th as part of an exclusive executive roundtable event.
REPORT: "MFA Market Size To Hit USD 36.87 Billion at a CAGR of 15.71 Percent by 2030"
According to a comprehensive research report by Market Research Future (MRFR), Multi-Factor Authentication Market: by Model, by Deployment Type – Forecast 2030, the market is anticipated to acquire a valuation of approximately USD 36.87 Billion by the end of 2030. The reports further predict the market to flourish at a robust CAGR of over 15.71 percent during the assessment timeframe.
U.S. Air Force Partners Up with SandboxAQ
The United States Department of Air Force announced a partnership with AI and quantum security provider SandboxAQ, awarding the vendor a Phase 1 Small Business Innovation Research (SBIR) contract. As part of the contract, the provider will conduct post-quantum cryptographic inventory analysis and performance benchmarking. This new partnership marks SandboxAQ's first military contract since being spun off from Alphabet In March earlier this year, and is part of the Air Force's attempt to prepare for The Quantum Computing Cybersecurity Preparedness Act, which requires US federal agencies to upgrade to post-quantum encryption.
---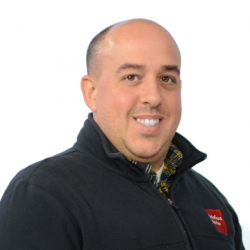 Latest posts by Mike Costello
(see all)