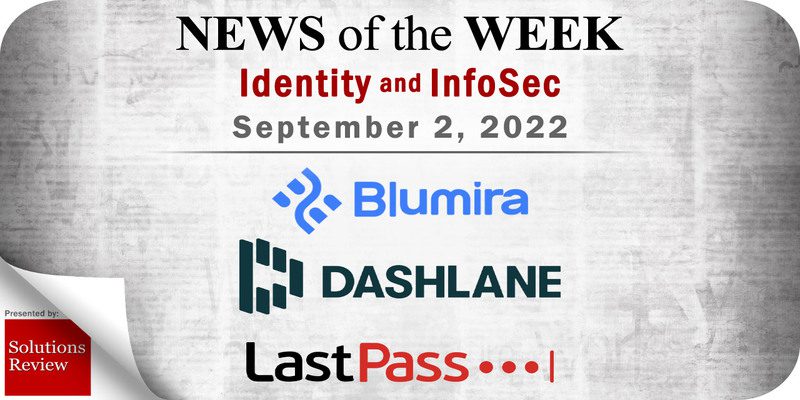 The editors at Solutions Review have curated this list of the most noteworthy identity management and information security news items for the week of September 2. This curated list features identity and information security vendors such as Blumira, Dashlane, LastPass, and more.
Keeping tabs on all the most relevant identity management and information security news can be a time-consuming task. As a result, our editorial team aims to provide a summary of the top headlines from the last month, in this space. Solutions Review editors will curate vendor product news, mergers and acquisitions, venture capital funding, talent acquisition, and other noteworthy identity management and information security news items.
Identity Management and Information Security News for the Week of September 2
---
Blumira Launches New MSP Portal to Automate and Streamline Security
Blumira, a leading cybersecurity provider of automated threat detection and response technology, announced the launch of new managed service provider (MSP)-specific product features, including a new MSP Portal, product enhancements to MSP offerings, and an educational Partner Marketing Kit. These resources help automate, streamline, and further support MSPs as they manage IT and security for their small and mid-sized business (SMB) customer base in an increasingly challenging threat landscape.
Dashlane Launches In-Browser Passkey Product Ahead of Apple Event
Password management vendor Dashlane has announced the introduction of integrated passkey support in its password manager, unveiling an in-browser passkey solution to help tackle the issue of stolen/misused passwords. The launch comes as the "passwordless authentication" era edges closer, with tech giants Apple, Google, and Microsoft set to bring it to millions of smartphone and laptop users in accordance with recommendations from the Fast Identity Online (FIDO) Alliance.
One Identity Bolsters Executive Team to Capitalize on Market Leadership
Strengthening its position as a global leader in unified identity security, One Identity has announced the appointment of three experienced industry leaders: Tat Ng, Darren Thomson, and Ken Evans. They bring with them a wealth of cybersecurity, SaaS, and enterprise software knowledge to accelerate One Identity's growth. These appointments enable One Identity to continue meeting the ever-growing demands brought on by identity sprawl.
Nelnet Servicing Breach Exposes Data of 2.5M Student Loan Accounts
Data for over 2.5 million individuals with student loans from Oklahoma Student Loan Authority (OSLA) and EdFinancial was exposed after hackers breached the systems of technology services provider Nelnet Servicing. Technology services from Nelnet Servicing, including a web portal, are used by OSLA and EdFinancial to give online access to students looking to check their loan accounts. Although Nelnet states it blocked the cyber-attack as soon as the breach was detected, a subsequent investigation on August 17, 2022, determined that certain student loan account registration information might have been accessed.
Token Appoints Rommel De La Cruz as CFO
Token, a provider of secure, wearable authentication solutions, announced the appointment of Rommel De La Cruz as the company's Chief Financial Officer. De La Cruz's decades of experience will support Token's rapid scaling growth in bringing its disruptive solution to a market in dire need of an effective way to stop ransomware and data breaches. The unchecked spread of ransomware results in destructive consequences for data breach victims, with more than 60 percent of SMBs failing after a successful attack. The number of victims doubled year over year, and the average loss also doubled to more than $1M per victim.
SecureAuth Announces Next-Gen Passwordless Continuous Authentication Platform
SecureAuth, an access management and authentication vendor, announced the general availability of Arculix, a next-generation access management and continuous authentication platform. Driven by SecureAuth's patented risk-based behavioral modeling engine, Arculix provides end-users with a frictionless and passwordless digital journey. The platform takes into account an identity's level of assurance based on user, device, and browser trust that employs artificial intelligence and machine learning (AI/ML) to determine anomalous behavior. Arculix enables organizations to accelerate their Zero Trust initiatives by ensuring the right digital identities have the right amount of access to the right resources while improving user experience by eliminating the need to ask users to re-authenticate repeatedly. It can be deployed as a standalone identity provider or can extend other IdPs, like Microsoft, if the customer chooses to leverage their existing primary identity provider but needs to implement more advanced risk-based continuous authentication.
CyberArk Wins 2022 SC Award for Best Identity Management Solution
CyberArk, a global leader in Identity Security, announced that it won the 2022 SC Award for Best Identity Management Solution. The SC Awards program is cybersecurity's most prestigious and competitive program, recognizing the solutions, organizations, and people driving innovation and success in information security. Built for the dynamic enterprise, the CyberArk Identity Security Platform enables secure access for any identity from anywhere to the widest range of resources or environments. Centered on intelligent privilege controls, the Platform addresses the broadest range of Identity Security requirements, all from a single admin portal with unified audit and continuous threat detection and response.
Flashpoint Approved As DOD SkillBridge Provider
Flashpoint, an actionable intelligence solutions platform, announced that it is now an authorized provider of the Department of Defense (DOD) SkillBridge Program, which provides Service members valuable work experience through industry training and internships. Under the SkillBridge Program, Flashpoint will host active-duty U.S. military members for skilled employment training for 90-180 days. Placement within the Flashpoint organization can be based on any open role within the company, given appropriate experience, interest, availability, and capacity to train. Opportunities at Flashpoint for Service members via the SkillBridge Program will vary from entry-level to leadership roles and span across the organization in areas of incident response, penetration testing, threat hunting, threat intelligence, malware analysis, reverse engineering, and more. The DOD SkillBridge program allows Service members to add real-life work experience to their resume, explore their career interests, and help transition into the workforce within the last 180 days of their service.
LastPass Attack: LastPass Confirms Attackers Stole Source Code
On Thursday, August 25, LastPass started notifying its users of a "recent security incident" where an "unauthorized party" used a compromised developer account to access parts of its password manager's source code and "some proprietary LastPass technical information." In a letter to its users, the company's CEO Karim Toubba explains that its investigation hasn't turned up evidence that any user data or encrypted passwords were accessed. Toubba continues on to explain that the company has "implemented additional enhanced security measures" after containing the breach, which it detected two weeks ago. The company wouldn't comment on how long the breach had been going on before it was detected.
For consideration in future news round-ups, send your announcements to mcostello@solutionsreview.com.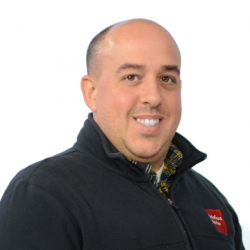 Latest posts by Mike Costello
(see all)