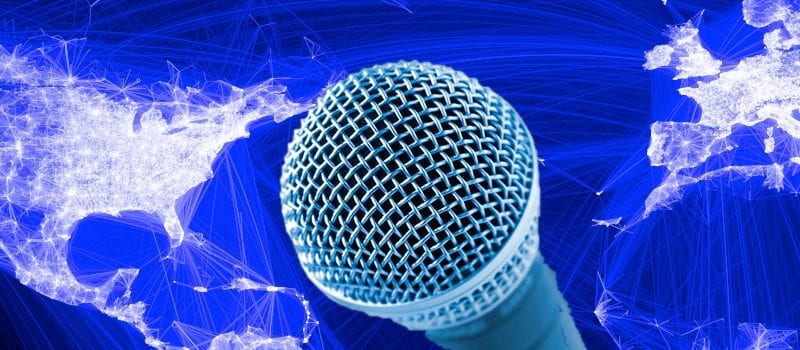 Information security is one of the most important areas in enterprise IT today, and it's only becoming more prominent as large-scale breaches of corporate networks continue to shake consumer trust and incite ever-increasing government regulation.  Worldwide spending on information security grew 5% to $75.4 billion in 2015, according to IT research and analysis firm Gartner, Inc.,  and there's no sign of a spending slowdown in 2016.
But Enterprise information security is changing fast— from SIEM to big data security analytics, IAM to IDaaS— it can all get a little dizzying. Fail to keep up with the latest trends and techniques and you could leave your corporate network and information dangerously exposed.
Compare the capabilities of the top SIEM vendors with Gartner's 2015-2016 SIEM Critical Capabilities Report. Get your copy here.
Here at Solutions Review, we do our best to provide IT professionals with the top SIEM best practices, news and buyer's guides, but sometimes you need a little extra push, the kind you can only get in person.
We understand, and that's why we've created this list of the top InfoSec conferences and events for  Spring/Summer 2016. If you're looking for top-notch speakers, vendor demos, and networking opportunities, then these should be your go-to, must-attend events, so check them out.
SecureTour16
Date: May 4-26, 2016
Location: Various UK
Notable Speakers/Vendors: Graham Cluley, Jenny Radcliffe,Foursys, LogPoint, and more.
The SecureTour series of Foursys SecureTour cybersecurity conferences returns to the calendar for the fifth consecutive year.
This year's events promise to be the biggest yet, with more speakers and an extended selection of hot cybersecurity topics for delegates to learn about and a broad choice of presentations to choose from—all absolutely free of charge for IT security professionals.
Keynotes will be given by two of the security industry's highest profile experts – Graham Cluley & Jenny Radcliffe, and representatives from six leading cybersecurity technology vendors will be providing product demonstrations and answering questions.
The one day conference events themselves are taking place at 5 venues across the UK.
Security Operations Center Summit (SOC Summit) 16
Date: May 25-26. 2016
Location: Crystal City, VA
Notable Speakers/Vendors: Mary N. Chaney, Esq., CISSP, Director – SOC, Johnson & Johnson; Ismael Valenzuela, IR/Forensics Technical Practice Manager at Intel Security
At the SOC Summit, professionals and experts will share their experiences with building out an organizations' security operations center and best practices on increasing the efficiencies and effectiveness of response. Experts will present case studies to help you identify gaps in your SOC, use threat intelligence effectively, and develop meaningful metrics to define your SOC's success. You'll also learn how to identify and retain the talent you need to help your SOC evolve along with the dynamic threat landscape.
Topics include continuous monitoring, active defense, security metrics, critical security controls, talent retention, integrated security defenses, enterprise network and host monitoring, security reporting , threat intelligence, and incident response.
InfoSecurity Europe 2016
Date: June 7-9, 2016
Location: Olympia, London, UK
Notable Speakers/Vendors: 260+
Infosecurity Europe is  is Europe's number one information security event, featuring a large and comprehensive education program, and over 315 exhibitors showcasing a diverse range of products and services to 12,000 visitors. The 21st edition of the event will take place at Olympia in London, 7-9 June 2016.
Gartner Security and Risk Management Summit 2016
Date: June 13-16, 2016
Location: National Harbor, MD
Notable Speakers/Vendors: Ant Allen, Gartner Research VP, Debra Logan, VP and Gartner Fellow, Paul Proctor, Gartner VP and Distinguished Analyst
Gartner is the biggest name in enterprise IT analysts, and their  summits live up to that reputation. Gartner Security and Risk Managment 2016 provides you with best practices and strategies so you can maintain cost-effective security and risk programs in order to support digital business and drive enterprise success. Gartner Security & Risk Management Summit was designed for individuals in the following roles:  CIOs, CSOs, CISOs, CROs, CPOs and their teams, business continuity and IT disaster recovery managers, governance, risk and compliance consultants,  network security manager, security executives and directors.
Black Hat USA 2016
Date: July 30–August 4, 2016
Location: Mandalay Bay, Las Vegas, NV
Notable Speakers/Vendors: TBA
Black Hat – built by and for the global InfoSec community –  is returning to Las Vegas for its 19th year. The six-day event begins with four days of intense training for security practitioners of all levels (July 30 – August 2) followed by the two-day main event including over 100 independently selected Briefings, Business Hall, Arsenal, Pwnie Awards, and more (August 3-4).
BSides Las Vegas 2016
Date: August 2-3, 2016
Location: Tuscany Suites, Las Vegas, NV
Notable Speakers/Vendors: TBA
"Our speakers don't talk at you, they converse with you"
BSidesLV is a non-profit organization designed to advance the body of Information Security knowledge, by providing an annual, two-day, open forum for discussion and debate for security engineers and their affiliates. BSides produces a conference that is a source of education, collaboration, and continued conversation for information technologists and those associated with the Infosec field. The technical and academic presentations at BSidesLV are given in the spirit of peer review and advanced knowledge dissemination. This allows the field of Information Security to grow in breadth and depth and continue in its pursuit of highly advanced scientifically based knowledge.
---
Those of you looking for a more in-depth breakdown of the SIEM market may also be interested in the following resources:
Compare the capabilities of the top SIEM vendors with Gartner's 2015-2016 SIEM Critical Capabilities Report. Get your copy here.
Widget not in any sidebars

Latest posts by Jeff Edwards
(see all)