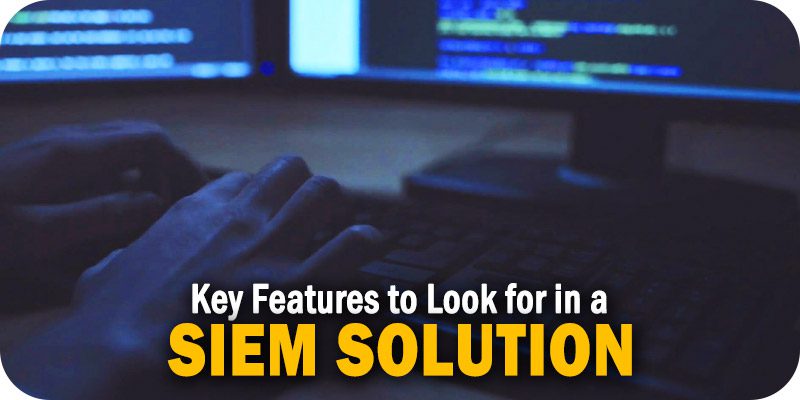 The editors at Solutions Review have outlined some of the most valuable features of Security Information and Event Management (SIEM) software to help companies find the best SIEM solution for their needs.
Security Information and Event Management (SIEM) products were once considered a solution for large enterprises worried about fulfilling their compliance reporting requirements. However, the SIEM technology category has shifted its enterprise perception and standard capabilities to emphasize log management and threat detection. SIEM solutions help security teams find and mitigate threats. 
Most SIEM software platforms provide companies with User and Entity Behavior Analysis (UEBA), a critical capability that helps establish behavior baselines for all participants in a network. This flagship feature can alert your IT security team if behaviors deviate from those baselines. That's not the only critical feature companies should prioritize in a SIEM solution. With that in mind, the Solutions Review editors made the following list to spotlight some of the crucial features that a SIEM solution should provide to users across industries.
The Key Features to Look for in a SIEM Solution
---
Real-Time Security Monitoring
With real-time security monitoring tools, companies can collect data from the different sources in their environment and illustrate that data with graphical reports. Users can then use those graphs to track activities from privileged users, monitor the integrity of internal files, and identify suspicious events like failed log-ins, unauthorized log-ins, and attempts at access during non-working hours.
---
User Behavior Analytics
Tracking and monitoring user behavior analytics is a great way to improve a company's information security. For example, a SIEM solution like ManageEngine uses machine learning technologies to assign risk scores to every user and entity in an organization, which can help the company identify anomalies and corroborate threats. These scores are based on the weight of suspicious activity (i.e., the extent of deviation from a baseline, the frequency of the action, etc.) and make it easier for companies to defend against insider threats, compromised accounts, and data exfiltration.
---
Data Visibility
A SIEM solution should detect abnormal activity, monitor outbound traffic, and send real-time alerts to security teams when suspicious activity occurs. These capabilities will enhance data visibility, making it easier for security operations centers (SOCs) to track and verify database changes and prevent security breaches.
---
Incident Management
Companies should always have a plan to help them manage an incident if (and when) it occurs. Incident management functionalities include detection, categorization, and analysis tools, which can help a company reduce the time it takes to detect and resolve a breach. These features can also help protect networks from future attacks by enabling users to conduct a forensic analysis of an incident, analyze the tracks left behind, and use that data to ensure a similar incident won't occur.
---
---
Threat Intelligence
When looking at different SIEM solutions, prioritize those equipped with threat detection and threat analytics add-ons. These tools combine open-source and commercial threat feeds to help businesses streamline threat detection efforts, reduce false positives, triage threats when they occur, provide deeper visibility into network activity, and spotlight the most pressing alerts.
---
Integrated Compliance Management
SIEM solutions play a significant role in helping organizations maintain compliance with regulatory mandates and pass security audits. When comparing solutions, keep an eye out for those equipped with capabilities to monitor Security Operation Centers, log network activities, and provide alerts when irregular movements occur. For example, ManageEngine's Log360 solution offers integrated compliance management functionalities for auditing changes to security configurations, detecting user-based threats in real-time, automating the remediation process, simplifying the auditing process, and streamlining the compliance demonstration process.
---
Cloud Security
Outside of cyber-attacks and security failures, humor error is the most common reason for a cloud data breach. While a SIEM solution can't eliminate the potential for human error, it can help lessen the risk by equipping a company with detailed reports on their cloud environment that notify users by email whenever unusual activity is detected. These reports include unusual log-ins, unauthorized data distribution, and changes to virtual networks, DNS zones, security groups, databases, virtual machines, and storage accounts.
---
Security Orchestration Automation and Response (SOAR)
While SOAR solutions are available as standalone products, some SIEM providers offer SOAR capabilities as part of their solution suite. SOAR solutions are often considered a necessary component of an enterprise's security efforts. They can help aggregate disparate security data inputs, bolster threat mitigation efforts, and provide centralized dashboards that make it easy to gather and analyze data from various sources in a network. Other SOAR features include pre-built workflows for automated incident response and tools for disabling compromised Active Directory users, terminating processes on potentially compromised Windows devices, and more.
---
---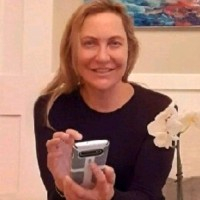 Latest posts by Susan Werner
(see all)