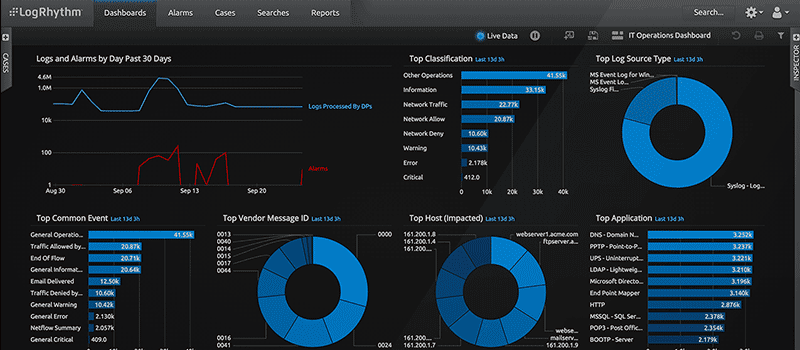 SIEM and security intelligence company, and purveyor of popular free network monitoring software LogRhythm has formed a worldwide resale partnership with Dell EMC.
This partnership reflects a long history of collaboration between the two companies, as LogRhythm is one of Dell EMC's largest OEM customers. LogRhythm uses Dell servers and storage to build security appliances that address the exploding market for rapid threat detection and response solutions, which Gartner expects to reach $23 billion by 2020.
"We are pleased to continue to work with LogRhythm as we have a long history of collaboration," said Joyce Mullen, vice president and general manager of Global OEM and IoT Solutions at Dell EMC. "We will continue to work with LogRhythm to foster innovation and deliver advanced security solutions that protect companies and organizations from threats."
LogRhythm chief marketing officer Mike Reagan says the partnership with Dell EMC will further his company's ability to capitalize on the "burgeoning security market" by bringing its "security intelligence and analytics solutions to more enterprises around the world".
"Demand for solutions that can detect and neutralise cyber adversaries before they can cause a material breach has never been greater."
LogRhythm's platform unifies next-generation SIEM, log management, network monitoring, endpoint monitoring, and advanced security analytics. It also helps organizations meet compliance requirements and proactively respond to IT operations challenges.

Latest posts by Jeff Edwards
(see all)