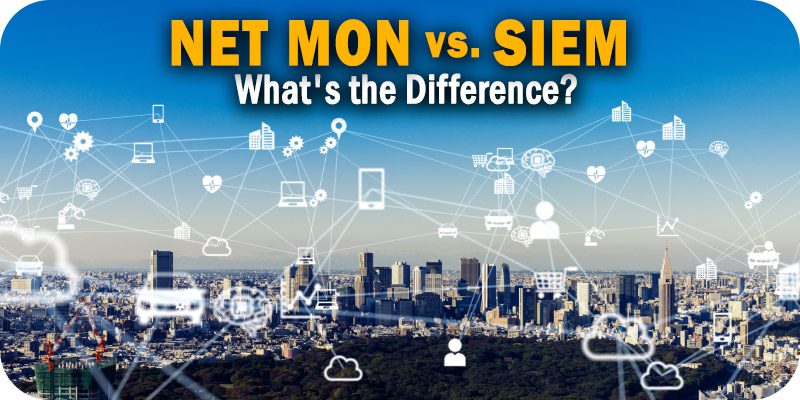 The editors at Solutions Review look at two key tools, Network Monitoring and SIEM, and examine the difference between the two.
As exploitations evolve, the tools to stop them continue to evolve as well. Two popular tools are Network Monitoring (NetMon) and Security Information and Event Management (SIEM). But what are these tools? How do IT teams utilize NetMon and SIEM platforms to shut down attacks and protect sensitive information for enterprises?
In this article, the editors at Solutions Review present an overview of what Network Monitoring is, what SIEM is, and a breakdown of what the difference between the two is.
NetMon vs. SIEM
---
What is Network Monitoring?
A network monitoring tool is either hardware or software that continuously observes your network and the data flowing through it. Depending on how the solution actually monitors a network, it may capture data directly from the network as it passes by or collect data stored by a network node. The solution then interprets the data and displays it via a dashboard on your device. With a network monitoring tool, you can easily visualize your network's performance from one location.
The monitoring tool will detect issues with the network, such as signs that indicate that a part of your network is about to fail. It will then alert your IT team to the problem so they can get straight to work fixing it. In essence, a network monitoring solution helps your enterprise keep your network in check and makes sure that a network is operating as well as it should be.
What is SIEM?
Analyst house Gartner, Inc. defines SIEM as "aggregating the event data that is produced by monitoring, assessment, detection and response solutions deployed across application, network, endpoint and cloud environments." Capabilities include threat detection through correlation, user and entity behavior analytics (UEBA), and response integrations commonly managed through security orchestration, automation, and response (SOAR). Security reporting and continuously updated threat content through threat intelligence platform (TIP) functionality are also common integrations. Although SIEM is primarily deployed as a cloud-based service, it may support on-premises deployment.
The Difference Between Network Monitoring and SIEM
Both Network Monitoring and SIEM can be deployed via Software-as-a-Service (SaaS). However, the main difference between NetMon and SIEM is SIEM follows data through everything, including the network and endpoint devices, while NetMon keeps its focus on data passing through the network. That's not to say SIEM is better than NetMon.
With Network Monitoring, you're putting all of your resources into protecting the vascular system of your enterprise. The modern enterprise is storing endless information in the cloud. Data is being passed through the network from endpoint to endpoint. The drawback to running just a NetMon tool is you are missing everything else, and leaving your system open to attacks from outside of the network, With SIEM, you're looking to see the big picture through a single pane. You're going to get information from every endpoint, every pass through the network, every open application, so on and so forth. The drawback to SIEM can come from "information overload". Meaning a team can have entirely too much information to sort through, and easily miss small details. Ultimately and ideally a team would benefit from utilizing both, dividing how information is perceived between team members.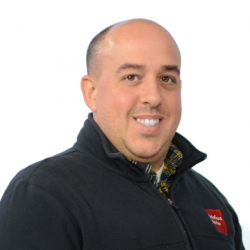 Latest posts by Mike Costello
(see all)