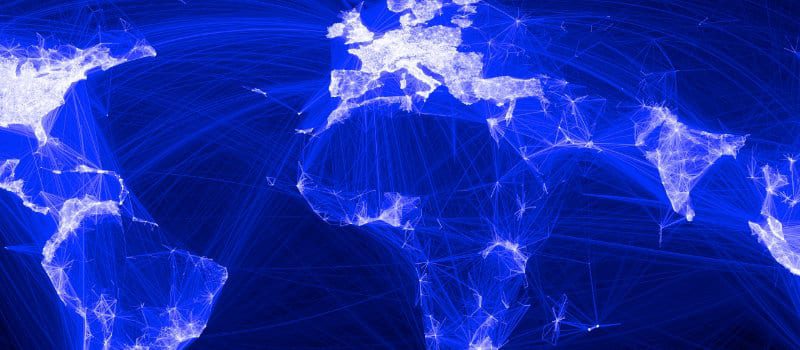 The market for  Security Information and Event Management (SIEM) solutions is set to grow to grow to USD 5.93 billion by 2021, according to a new market research report from Technavio.
The report, Global Security Information and Event Management Market 2017-2021, estimates that the SIEM market will grow at a Compound Annual Growth Rate (CAGR) of more than 12 percent over the next four years.
For their report, Technavio categorizes the global security information and event management (SIEM) market into the following segments, based on end-users: Government. Banking, financial services, and insurance (BFSI), Telecom. Healthcare, and Others.
Security Information and Event Management or SIEM (pronounced 'sim' as in SIMcard, or SimCity) is a term for software and services that combine security information management (SIM) tools, which are geared towards log collection and report generation, with security event management (SEM) tools, which focus on real-time event analytics, correlation, and alerting. SIEM solutions are complex systems that help organizations decrease the impact of advanced cyber attacks by proactively monitoring the network for irregular activity in real-time.
According to Technavio, the top three revenue-generating end-user segments in the global SIEM market are Government, Financial Services, and Telecom, with government use-cases leading the pack.
"Governments around the globe are increasingly dependent on technologies like enterprise mobility, cloud computing, and internet of things to enable faster and easier networking and information exchange. To ensure a high level of security to protect the highly classified and sensitive information, governments are increasingly adopting SIEM solutions," says Ishmeet Kaur, one of the lead analysts at Technavio for IT security research.
Technavio also broke down market growth by geographics, and, unsurprisingly, found North America to be the current market leader, which will also be expected for generating a majority of market growth through the forecast period.
"North America is home to countries like the US and Canada, which display a high level of dependence on the internet and digital technologies," says the report. "This calls for good security measures to protect their wireless technologies and cloud computing technologies against cyber-attacks, thus driving market growth."
SIEM vendors highlighted in the report include IBM, Hewlett Packard Enterprise, Intel Security, LogRhythm, and Splunk.

Latest posts by Jeff Edwards
(see all)