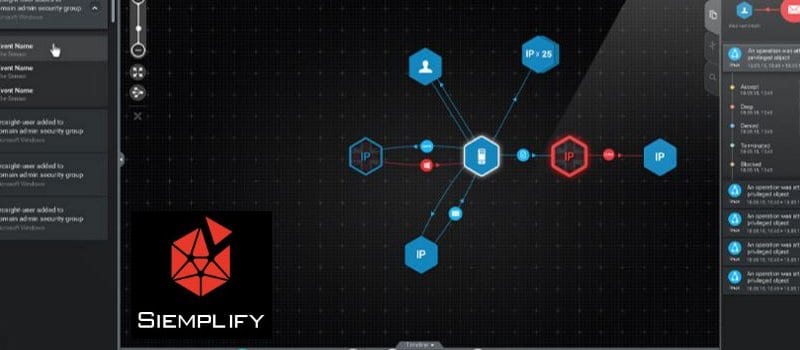 Last week, advanced security analytics vendor Siemplify (pronounced simplify) emerged from 'stealth mode' with a security operations platform employing "advanced cyber security methodologies used by leading military intelligence organizations," according to a release, and $4 million in funding to boot.
Siemplify's Threat Analysis Platform automatically correlates security alerts, identifies and prioritizes incidents, and graphically depicts the complete threat chain. The platform acts as a central hub linking an organization's existing security, threat intelligence and risk management tools, including Splunk and popular SIEMs.
The Siemplify Threat Analysis Platform offers  real-time graphic analysis and modeling tools, which the startup says will "supercharge" enterprise incident response capabilities by giving analysts "visual story lines" to easily identify and track threats.
As for the military connection, Siemplify's founding team spent more than a decade in an "elite tech unit" of the Israeli Intelligence services, according to the startup's press release. There, Siemplify execs such as CEO Amos Stern, a former member of the IDF's Intelligence Corps, built threat investigation systems and fought on the front lines of emergency cyberthreat response.
At launch time, Siemplify has received $4 million from an early stage fund and angel investors including 83North Venture Capital, Alex Pinchev, President of Global Sales and Marketing at Rackspace, Alex Daly, formerly Founder and CEO at ArcSight, and Tom Kilroy, Executive Vice President at Intel.
Siemplify claims the numerous Fortune 50 companies are currently piloting its platform.
Widget not in any sidebars

Latest posts by Jeff Edwards
(see all)