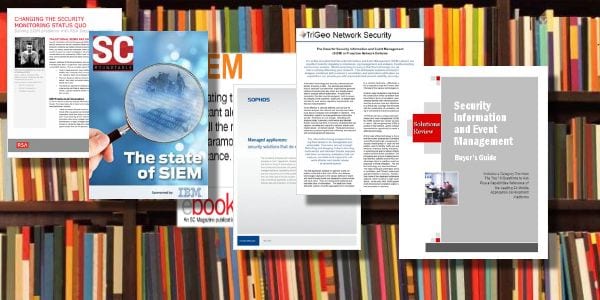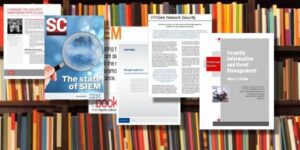 As anyone tasked with researching new security solutions knows, there is a veritable smorgasbord of eBooks on Security Information and Event Management (SIEM) (and information security in general) available around the web. In fact, there's so much out there that selecting one that's right for you and your organization can become an overwhelming task.
At Solutions Review, we do our best to help by providing the best SIEM news, best practices, and Buyer's Guides, but we're aware that busy IT professionals sometimes need a more easily digestible format.  Lucky for you, after sifting through a multitude of eBooks on the subject matter, we've carefully selected the following 6 eBooks, based on relevance, popularity, online ratings, and their ability to add value to your business initiative.
The 2016 SIEM Solutions Buyer's Guide, Solutions Review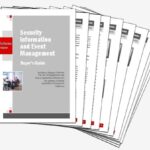 Ok let's start this thing off with a little shameless self-promotion— For businesses or individuals starting an SIEM business initiative, there are few resources as comprehensive as Solutions Review's all new 2016 SIEM Solutions Buyers Guide. This 30-page resource gives readers a high altitude market overview, with profiles and best use-cases for the top 24 SIEM vendors, as well as 10 questions to get SIEM buyers on the right track.
Inside SIEM Roundtable eBook, SC Magazine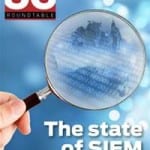 Some organizations that have embarked on SIEM deployments have—despite ill-fated beginnings—thrived, while others have floundered, failing to properly utilize the technology. However, with the right support and execution, SIEM can absolutely benefit any business. "Inside SIEM Roundtable" lays out the benefits and pitfalls, facts, and myths, in a way that allows you to make the most of your SIEM solution.
SC Magazine eBook, SC Magazine
IT professionals know that most enterprises log massive amounts of data, especially when the operating system, applications, network devices, storage devices, servers, and workstations all generate multiple files per diem. This eBook depicts how separating the few vital alerts from the outliers is one of the most important aspects of the SIEM practice.
Managed Appliances: Security Solutions That Do More, Sophos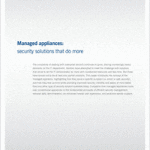 In order to enhance user experience and offer proactive support, this eBook guides you enabling efficient security management by reducing daily administration. Past appliances that only provided constrained resources and less time served minimally for IT management. This eBook explores how well-managed appliances lead to improved security, visibility, and peace of mind.
The Case for Security Information and Event Management (SIEM) in Proactive Network Defense, TriGeo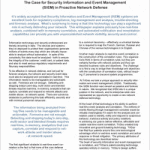 Network Security, Inc.
This eBook describes precisely how real-time analysis, in-memory correlation, automated notification and remediation capabilities provide extensive security for your business. SIEM offers network visibility, security, and control, simultaneously covering real-time log management, event correlation, active response, endpoint security, and IT regulatory compliance.
Changing the Security Monitoring Status Quo, Accuvant, Inc.
Approaching SIEM with a unique perspective, this eBook delves into the limitations of event logs in regards to the level security visibility they provide. By collecting more logs than needed from various sources, you may actually be doing yourself a disservice, leaving your detection and threat response at a disadvantage.
Widget not in any sidebars

Latest posts by Jeff Edwards
(see all)