5 Reasons to Choose
SolarWinds Threat Monitor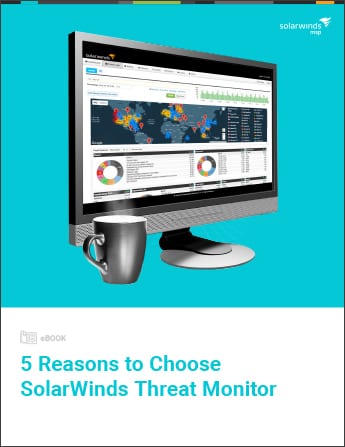 From Solarwinds MSP
SolarWinds® Threat Monitor is designed to reduce the complexity of threat detection for MSPs by automating threat detection, streamlining responses, and providing audit-ready reports. In short, it was built to help MSPs meet an increasing demand for advanced security services.
But those aren't the only reasons to try Threat Monitor. Get the free eBook, Five Reasons to Choose SolarWinds Threat Monitor, to discover how Threat Monitor was designed to:
– Fit easily within a modern layered security strategy
– Dramatically simplify and streamline log collection and analysis
– Meet the needs of MSPs with a cloud-based, multitenant architecture
Get your copy!
Fill out the following to download this resource from Solarwinds MSP