Solutions Review presents its fourth annual InfoSec Insight Jam community web event! Our editors will live blog all the news, tips, and insights in this space.
The InfoSec Insight Jam is a cybersecurity community web event. Solutions Review editors are bringing the best and brightest minds in the industry together for a one-day social media gathering. Participants will include industry analysts, experts, influencers, practitioners, and software solution providers tweeting under the hashtag #InfoSecInsightJam.
With technology conferences currently on hold, Solutions Review is hosting this free virtual gathering as a way to provide our site audience with guidance, best practices, and advice on various topics related to cybersecurity as we enter 2023. The tagline for the event is "Adapting and Managing IAM, Endpoint, and SIEM in the SaaS Age" with an eye toward helping cybersecurity experts and leaders navigate a challenging business and economic environment.
Wondering what's in it for you? Join us for the fourth annual InfoSec Insight Jam to get advice on cybersecurity software buying, best practices for piloting new and emerging technologies, and find out what the future will bring. It's also going to be a top-notch networking event featuring many of the foremost thought leaders in the field. Uncover insights personalized to your interests. From analysts to IT and the Public Sector, there is sure to be something for everyone.
Our editors will reveal a new featured "insight" every 15 minutes throughout the day. Coverage begins December 9th at 8:30 AM EST, and here's what to expect.
We're streaming expert panels, predictions, video shorts, and more all day today, starting at 11am EST! TUNE IN!! #infosecinsightjam #LiveStream #Live #Webseries #Insights #CyberSec #cybersecurityhttps://t.co/xU6fvbJvp3

— Mike Costello (@InfoSec_Review) December 12, 2022
LIVE NOW @manageengine @AxisIPVideo, @BIO_keyIR, @Anomali, @axiomatics, @SolvoCloud #infosecinsightjam https://t.co/GjPjIEIPOh

— Mike Costello (@InfoSec_Review) December 12, 2022
As part of #InfoSecInsightJam, Rakesh Soni of @LoginRadius serves up a primer on Caffeine, a Phishing-as-a-Service platform, fresh and hot. https://t.co/eqQDFD49Fv

— Mike Costello (@InfoSec_Review) December 12, 2022
Here are 8 #identitysecurity and #infosec vendors to watch in 2023! #infosecsightjam@dig_security, @HyprCorp, @openraven, @QuSecure, @SandboxAQ, @SPHERETechSol https://t.co/Xowsb7IM0i

— Mike Costello (@InfoSec_Review) December 12, 2022
.@iamhdavidlee the Identity Jedi of @seczetta shares his #expertanswers for reducing third-part risk for #infosecinsightjam! pic.twitter.com/4cJIsc0FuH

— Mike Costello (@InfoSec_Review) December 12, 2022
🔴LIVE NOW: Data Security: Why It's The New Killer Application in Cybersecurity! Featuring @inversion_6, @A10Networks, @StrikeGraph, @do_control, @SmartSenseHQ #infosecinsightjam https://t.co/FBstfQAtSc

— Mike Costello (@InfoSec_Review) December 12, 2022
As part of #InfoSecInsightJam, Vishal Jain of @valtixinc warns IT teams not to wait for the next Log4Shell event before considering the switch to multi-cloud security. https://t.co/3ewHJudHox

— Mike Costello (@InfoSec_Review) December 12, 2022
Tony Lauro of @Akamai shares his #expertanswers for 2023 #cybersecurity predictions for #infosecinsightjam! pic.twitter.com/IN8Ei3uuuz

— Mike Costello (@InfoSec_Review) December 12, 2022
Here are 8 #endpointsecurity and #networksecurity vendors to watch in 2023! #infosecinsightjam @Aktodotio, @AquaSecTeam, @EndorLabs, @nudge_security, @pangeacyber, @SurfSecurity, @TidalCyber https://t.co/pGiBH5g2t4

— Mike Costello (@InfoSec_Review) December 12, 2022
🔴LIVE NOW: Encryption in the Cloud: What It Looks Like Now and Where It Might Go in the Future. Featuring Titaniam, @opaquesys, @PanzuraNews @traceableai, @ibossCloud #infosecinsightjam #cloudsecurity #encryption https://t.co/TT9NF83Ujt

— Mike Costello (@InfoSec_Review) December 12, 2022
As part of #infosecinsightjam, Taylor Smith of @PaloAltoNtwks barrels into CI/CD pipelines, software supply chains, and why you need to equally secure both. #supplychain #CyberSec #CyberSecurityAwareness https://t.co/OvBrwo7zRL

— Mike Costello (@InfoSec_Review) December 12, 2022
Mohamed Lazzouni of @AwareBiometrics shares his #expertanswers on how to take advantage of #biometrics tech for #infosecinsightjam! pic.twitter.com/0Gek1LK5h4

— Mike Costello (@InfoSec_Review) December 12, 2022
Daniel dos Santos of @Forescout offers his #expertanswers and shares his #predictions on Critical Infrastructure, as we head into 2023. #infosecinsightjam pic.twitter.com/dlBzxZI5m2

— Mike Costello (@InfoSec_Review) December 12, 2022
That's it for #livestreaming panels today! You can revisit all of today's panels on our YouTube channel. Still to come: More #insights from experts for #infosecinsightjam! https://t.co/edODJlpDDH

— Mike Costello (@InfoSec_Review) December 12, 2022
Daniel dos Santos of @Forescout follows up with more 2023 #predictions for #InfoSecInsightJam. This time taking a look at #healthcare devices. #iot #internetofthings #OTsecurity #operationaltechnology pic.twitter.com/ftdh16CIrl

— Mike Costello (@InfoSec_Review) December 12, 2022
#ICYMI Here's the #InfoSecInsightJam roundtable panel for "Adapting and Managing IAM, Endpoint, and SIEM in the SaaS Age" in its entirety! Featuring #expertanswers from vendors such as @manageengine, @AxisIPVideo, @BIO_keyIR, @Anomali, and @SolvoCloud https://t.co/sDJpKrExQY

— Mike Costello (@InfoSec_Review) December 12, 2022
#ICYMI Here's the #InfoSecInsightJam panel for "Data Security: Why It's The New Killer Application in Cybersecurity" in its entirety! Featuring #expertanswers from @inversion_6, @A10Networks, @StrikeGraph, @do_control, @StackHawk and @SmartSenseHQ! https://t.co/bwJ45KEFmG

— Mike Costello (@InfoSec_Review) December 12, 2022
#ICYMI Here's the #InfoSecInsightJam panel for "Encryption in the Cloud: Now and In the Future" in its entirety! Featuring #expertanswers from Titaniam, @opaquesys, @PanzuraNews, @traceableai, and @ibossCloud! https://t.co/vCDIWl2vUL

— Mike Costello (@InfoSec_Review) December 12, 2022
Wouldn't be the #InfoSecInsightJam without some industry #predictions for 2023! Here are 18 predictions from leading #expertanswers from @Netskope, @RaytheonIntel, @UL_Solutions, and more! https://t.co/9cw87HC8xB

— Mike Costello (@InfoSec_Review) December 12, 2022
---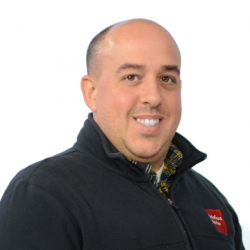 Latest posts by Mike Costello
(see all)