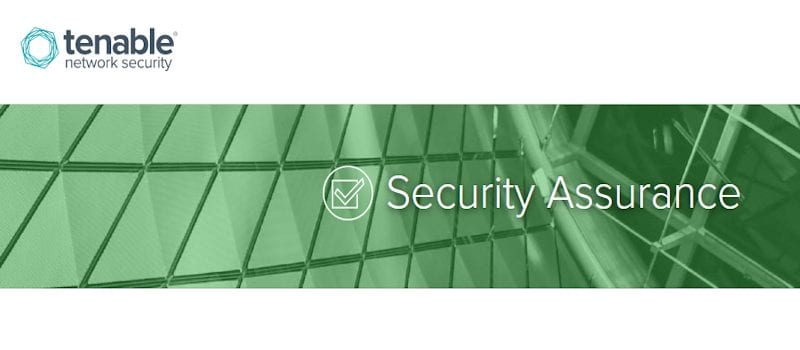 Tenable Network Security has announced a new Security Awareness solution aimed at helping organizations measure security program effectiveness to "gain board-level buy-in and optimize defenses to improve overall security," according to a press release.
Tenable's Security Assurance solution offers what the company says are the industry's only Assurance Report Cards (ARCs), which aim to "bridge the gap between technical controls and business priorities," with a comprehensive set of dashboards, metrics and reports presenting a holistic view of the overall security program.
The release comes as Security Assurance tools gain prominence amongst security providers and analysts alike, Gartner Analysts have predicted that 100 percent of large enterprises will be asked to report to their board of directors on cybersecurity risk at least annually by 2020, a 60 percent rise from 2016.
"If organizations want a clear picture of their security status, they need to help security practitioners and their board of directors to speak the same language," said Matt Alderman, vice president of strategy, Tenable Network Security. "Our new Security Assurance solution gives organizations the critical context needed to deploy a comprehensive top-down security program that aligns day-to-day security operations with strategic business objectives, helping them to identify gaps and improve their security posture."
Tenable, a privately-owned provider of continuous network monitoring and vulnerability management solutions, has operations in over ten countries with over a million users and nearly 20,000 customers worldwide. Some of the most recognizable names in Tenable's customer roster are Deloitte, Visa, BMW, Adidas and Microsoft as well as public sector organizations including all arms of the entire U.S. Department of Defense.
A growing international business focus on cyber security has fueled impressive growth for Tenable, which grew billings over 50% last year and has a run rate that exceeds $100 million.
Tenable, Inc. is a featured provider in our solutions directory and 2016 Buyer's Guide, you can learn more about them, their products and their competition in that resource, available free-of-charge here.
Widget not in any sidebars

Latest posts by Jeff Edwards
(see all)