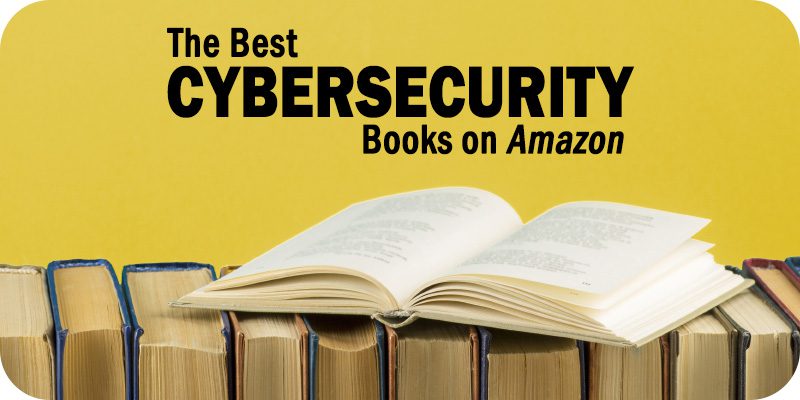 Solutions Review Finds the best cybersecurity books available on Amazon right now. You need to add these to your collection today. 
Are you an IT professional who wants to brush up on your cybersecurity knowledge? Books, whether hardcover or digital, are an excellent source for people looking to learn about a specific field of technology, and security is no exception. We've listed the best cybersecurity books that you should add to your reading list. These books are intended for beginners and experts alike and are written by authors with proficiency and/or recognition in the field of cybersecurity.
The Best Cybersecurity Books Available Now
Cybersecurity Ops with bash: Attack, Defend, and Analyze from the Command Line
Our Take:
Carl Albing is a software engineer and teacher with a breadth of industry experience, with a Ph.D in Computer Science. Paul Troncone has over 15 years of experience in the cybersecurity and information technology fields. 
Description: Authors Paul Troncone, founder of Digadel Corporation, and Carl Albing, coauthor of bash Cookbook (O'Reilly), provide insight into command-line tools and techniques to help defensive operators collect data, analyze logs, and monitor networks. Penetration testers will learn how to leverage the enormous amount of functionality built into nearly every version of Linux to enable offensive operations.
The Secret to Cybersecurity: A Simple Plan to Protect Your Family and Business from Cybercrime
Our Take:
Scott Augenbaum built his career investigating cyber crimes for the FBI. He has a wealth of experience which small businesses could easily utilize.
Description: Cybercrime is on the increase internationally, and it's up to you to protect yourself. But how? The Secret to Cybersecurity is the simple and straightforward plan to keep you, your family, and your business safe. Written by Scott Augenbaum, a 29-year veteran of the FBI who specialized in cybercrimes, it uses real-life examples to educate and inform readers, explaining who/why/how so you'll have a specific takeaway to put into action for your family. Learn about the scams, methods, and ways that cyber criminals operate—and learn how to avoid being the next cyber victim.
Go To This Book
Tribe of Hackers: Cybersecurity Advice from the Best Hackers in the World
Our Take:
Marcus J. Carey is a cybersecurity community advocate and startup founder with over 25 years of experience. Jennifer Jin is a communications and marketing professional focused on the cybersecurity industry. 
Description: Tribe of Hackers: Cybersecurity Advice from the Best Hackers in the World is your guide to joining the ranks of hundreds of thousands of cybersecurity professionals around the world. Whether you're just joining the industry, climbing the corporate ladder, or considering consulting, Tribe of Hackers offers the practical know-how, industry perspectives, and technical insight you need to succeed in the rapidly growing information security market. 
Go To This Book
Cybersecurity Is Everybody's Business: Solve the Security Puzzle for Your Small Business and Home
Our Take:
Scott N. Schober is a cybersecurity expert presenter, inventor, author, and CEO of a top wireless tech & security firm. He has the knowledge your business can benefit from. 
Description: There are 30 million small businesses currently operating in the United States. Some of them are single-owner/operated while others collectively employ hundreds of millions. This book is for all of them and anyone who makes it their business to stay safe from phishing attacks, malware spying, ransomware, identity theft, major breaches, and hackers who would compromise their security. We are all in this together which is why cybersecurity is everybody's business. Scott and Craig Schober examine a multitude of cybersecurity issues affecting all of us.
Go To This Book
Hacking the Hacker: Learn From the Experts Who Take Down Hackers
Our Take:
Roger A. Grimes has worked in the field of computer security for over 27 years as a professional penetration tester. He knows how hackers think. 
Description: Hacking the Hacker takes you inside the world of cybersecurity to show you what goes on behind the scenes and introduces you to the men and women on the front lines of this technological arms race. Twenty-six of the world's top white hat hackers, security researchers, writers, and leaders, describe what they do and why, with each profile preceded by a no-experience-necessary explanation of the relevant technology. Light on jargon and heavy on intrigue, this book is designed to be an introduction to the field; final chapters include a guide for parents of young hackers, as well as the Code of Ethical Hacking to help you start your own journey to the top.
Go To This Book
Solutions Review participates in affiliate programs. We may make a small commission from products purchased through this resource.
Our Buyer's Guide for SIEM helps you evaluate the best solutions for your business use case and features profiles of the leading profiles, as well as a category overview of the marketplace and a Bottom Line Analysis for each vendor profile.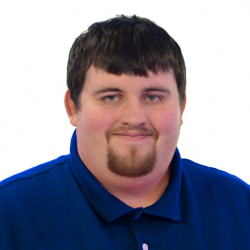 Latest posts by Daniel Hein
(see all)