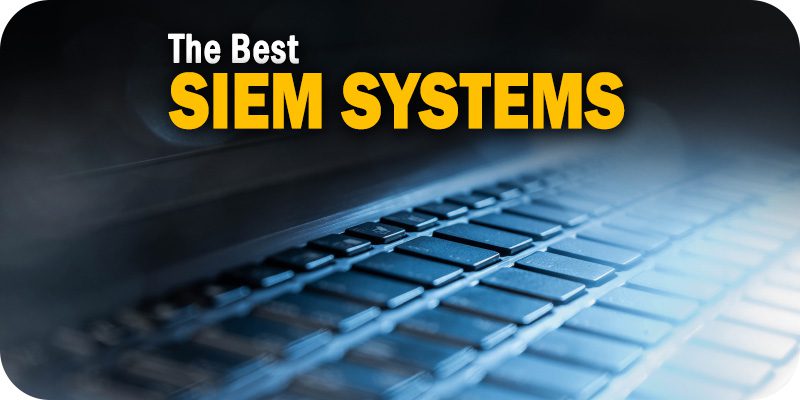 The editors at Solutions Review have compiled the following list to spotlight some of the best SIEM systems for enterprise security to help companies across industries find the solutions for their needs.
Security Information and Event Management can help bridge gaps in security monitoring, threat hunting, and incident response for businesses struggling to fill their IT security teams. The editors at Solutions Review continually research the most prominent and influential SIEM systems to assist buyers in searching for the tools befitting their organization's needs. Choosing the right vendor and solution can be a complicated process, though. It requires constant market research and often comes down to more than just the solution and its technical capabilities.
With that in mind, our team selected the following SIEM systems for enterprise security based on each solution's Authority Score, a meta-analysis of genuine user sentiment through the web's most trusted business software review sites, and our own proprietary five-point inclusion criteria. Vendors and solutions are listed in alphabetical order.
The Best SIEM Systems for Enterprise Security
---
Description: AT&T Cybersecurity aims to help businesses of all sizes stay ahead of threats. The AlienVault® Unified Security Management® (USM) platform combines SIEM and logs management with other essential security tools. These include asset discovery, vulnerability assessment, and intrusion detection (NIDS and HIDS)—to provide centralized security monitoring of networks and endpoints across cloud and on-premises environments– from a single pane of glass.
---
Description: Fortinet offers its platform FortiSIEM. FortiSIEM provides SIEM, file integrity monitoring (FIM), configuration management database (CMDB), and availability and performance capabilities for enterprise-level businesses. Analytics-driven IT operations and cloud management are provided, helping companies manage and monitor network performance, security, and compliance requirements. FortiSIEM detects network services and profiles network traffic from network flows and firewall logs.
---
Description: IBM Security's QRadar Platform offers log and risk management that can be deployed as an appliance, a virtual appliance, or an Infrastructure as a Service (IaaS); this makes them well-suited to different IT environments. They also deliver a hybrid option, with on-premises QRadar deployment combined with a SaaS solution hosted on their IBM Cloud. This includes optional remote monitoring from their managed security service operations centers.
---

Description: LogRhythm's SIEM solution consists of several unified components: the Event Manager, Log Manager, Advanced Intelligence Engine (AI Engine), and Console. LogRhythm combines SIEM capabilities with endpoint monitoring, forensics, and management abilities to ease enterprise-level deployments and maintenance. Its other solutions can be optional add-ons for network and host monitoring or FIM functioning.
---

Description: Logsign Next-Gen SIEM provides comprehensive visibility and control of data lakes. It allows security analysts at enterprise companies to improve workforce efficiency, provide accelerated investigations, and collect critical data. It also helps users investigate and detect threats and anomalies in real-time. Logsign classifies and normalizes data and enriches with embedded threat intelligence services in real-time. It can correlate data, detect threats in real-time, and lower the number of false positives.
---


Description: Microsoft Sentinel, a solution includes in the Microsoft Azure product suite, is an SIEM tool built to help enterprises improve their threat detection and response. The platform enables users to collect data at cloud scales, detect threats, minimize false positive with threat intelligence tools, investigate potential threats with AI technologies, and respond to incidents with built-in orchestration and automation capabilities. Microsoft Sentinel is an accessible, versatile platform for companies of all industries to consider.
---
Description: RSA's NetWitness suite provides visibility from logs, complete network packets, NetFlow, and endpoint data capture. The NetWitness Logs facilitate the automated collection, analysis, alerting, auditing, reporting, and secure storage of all logs. Alerts can be delivered through the intuitive user interface, via SMS or email, and auditors can even be granted read-only access to the enVision platform to access the reports whenever they need them.
---
Description: Securonix offers an analytics-based SIEM solution built to help modern hybrid enterprises detect zero-day threats, stay ahead of compliance regulations, decrease false positives, and mitigate risks. The "next-generation," cloud-native platform comes equipped with threat content-as-a-service, flexible deployment options, machine learning, open architecture, risk scoring, enterprise application monitoring, built-in cloud integrations, incident management, threat sweepers, built-in SOAR, and more.
---
Description: Splunk's security intelligence platform provides event and data collection with visualization options and use-case agnostic data analysis capabilities for IT operations. Splunk also offers out-of-the-box support for the most common security data sources, including network security, endpoint solutions, malware, and payload analysis, network and wire data, identity and asset management systems, and threat intelligence to accelerate deployment.
---
Description: Sumo Logic enables enterprises to build analytical power that transforms daily operations into intelligent business decisions. It offers customers cloud-to-cloud integrations to simplify setup and deliver business operational insights. Sumo Logic's purpose-built cloud-native service scales to over 4 petabytes of data. Above all, Sumo Logics' greatest asset is its log aggregation capabilities, especially concerning big data security analytics and machine data logging.
---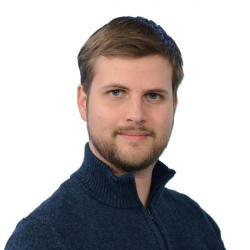 Latest posts by William Jepma
(see all)