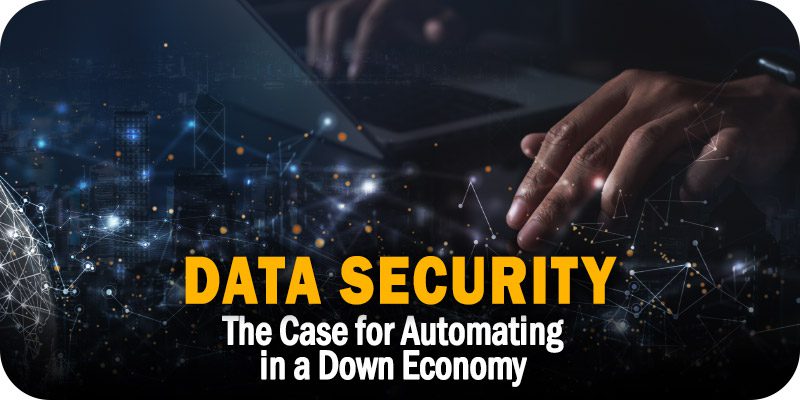 Solutions Review's Expert Insights Series is a collection of contributed articles written by industry experts in enterprise software categories. Ben Herzberg of Satori Cyber makes the case for automating data security, even in a down economy, and the impact it can provide enterprises.
The last three years have changed how businesses view automation. From greater ROI to increased productivity and less reliance on manual labor, automation has proven to be beneficial. And now, when many businesses are facing tough financial choices, and companies are placing more emphasis than ever on efficiency, automation can be helpful in trimming costs without cutting corners.
When it comes to core business functions like data security, automation gives many companies an edge – and delivers tremendous benefits. In the near term, automating data security lowers the day-to-day burden on security teams by removing the need to address and fix security issues manually. It also ensures that sensitive data stored on the cloud is kept out of the hands of cyber-criminals through automated permissions and controls. In the long term, automating data security strengthens a company's overall corporate security defenses, reducing risk and minimizing the chances of a data breach. It also helps companies significantly reduce labor costs while increasing the ROI of their security investments.
Let's explore the main reasons why enterprises should strongly consider automating their data security processes now, and what factors to weigh when evaluating solutions.
Why Automate Data Security?
Data breaches are costing companies a lot. The average total cost of a data breach in 2022 was $4.35 million, and by 2024, the total cost of U.S. data breaches is forecasted to rise to more than $5 trillion. Research from IBM shows that breaches caused by unauthorized data access or stolen credentials continue to be the leading security risk, accounting for nearly one-fifth of all incidents last year. They also take the longest time to identify (327 days) and cost more than other data breaches to rectify. In positive news, the same report finds that organizations that leverage security automation can save as much as $3 million per breach.
Need even more reasons to automate data security? Consider the following benefits:
Stronger, continuous data protection: Automated data protection tools work consistently and automatically to continuously monitor and secure all data stored in the cloud – whether at rest or in motion – and to quickly detect, investigate, and remediate threats.
Improved efficiency and productivity: Data engineering and DevOps teams are spending a huge portion of their time manually granting and revoking permissions for data access and applying security policies. Satori Cyber's own 2022 State of DataSecOps study found that 61 percent of companies rely on manual processes to manage data access requests; in contrast, only one out of five have fully automated this process. Automated tools can streamline these processes, allowing data teams to refocus their time and energy on more strategic tasks.
Reduced errors and improved accuracy: Automated tools can process and analyze large amounts of data more quickly and accurately than manual processes. Issues can be identified and responded to more efficiently, greatly reducing the chance of human error.
Better response time, reduced risk, and improved compliance: Automating data security helps companies create streamlined, repeatable, scalable processes. This reduces response times and risk levels, keeping sensitive data better protected. For example, companies with automated data security identified and contained breaches an average of 74 days faster than those without. Automated tools also speed up reporting and auditing for compliance purposes by providing continuous visibility into sensitive data and who is accessing it, which security policies have been applied, and the controls in place between employee and customer data.
At the end of the day, all of these benefits lead to one core advantage: significant cost savings.
Automating data security can help reduce costs associated with hiring and training DevOps and data engineers and improve the overall security posture of an organization, which in turn reduces the costs associated with data breaches. By streamlining compliance with data privacy laws and frameworks such as HIPAA, CCPA, and GDPR, automated data security tools can save money associated with audits and regulatory fines.
Getting Started with Automating Data Security
We've seen how automating data security can significantly reduce the risks and costs associated with storing and accessing sensitive data in the cloud — two factors that are important for companies to control during today's economic climate when the financial fallout from a data breach could be detrimental. Yet, many companies struggle with how to get started.
First, evaluate what will have the greatest impact on overall security and compliance. Consider this: A recent study found that nearly all companies have experienced at least one cloud data breach and 83 percent of the time, the breach is caused by access-related vulnerabilities. Overprivileged permissions are a giant liability for companies. Many companies – especially large enterprises – don't use or monitor all of their data access permissions, dramatically increasing the potential risk of sensitive data exposure. Insider threats also pose great risk, as employees can knowingly or unknowingly expose sensitive data if permissions are too loose. Therefore, automating permissions and data access controls is a logical place to start and can be quickly implemented. Automating log processes and the application of security policies would also be impactful in auditing, monitoring, and analyzing user access to data.
Next, it's necessary to determine which access controls are right for your organization. Ask yourself: How does our company use and access sensitive data, and what impact does this have on our security? A zero-trust, just-in-time (JIT) approach to data access is the most effective method for reducing the risk of and costs associated with a data breach, while still maximizing productivity. In fact, IBM found that in 2022, companies that did not deploy a zero-trust security architecture incurred an average breach cost of one million dollars or more. This approach enables companies to share data quickly and easily, but also limit access to only those individuals who truly need it– and revoke it when it's no longer required. Once you've determined which access controls are best suited for your needs, the next step is to research and select the right automated data security solution.
Here are some key questions to ask when evaluating solution partners:
Does it automatically discover data and eliminate the need for manual data mapping?
Can it automatically scan all structured and semi-structured data across different types of databases, data warehouses, or data lakes?
Will I get a 360-degree view of all sensitive data?
Will it continuously update when new sensitive data is introduced to my data stores?
Can I set up and automatically apply access controls and security policies?
Can access and security policies be applied universally across all of our databases, data warehouses, and data lakes?
Can policy decisions be applied automatically when new data, users, or metadata are added?
Can we control access to sensitive data to different audiences based on their needs?
Will it automatically redact sensitive data to keep it out of the hands of unauthorized users?
Can I easily revoke user access when it's no longer needed?
Can it create audit logs to increase transparency about who is accessing data and when?
Will it adapt and scale with our organization?
Does it integrate easily with my other systems and infrastructure?
Does it support a zero-trust, just-in-time model?
Final Thoughts
Companies of all types and sizes are placing more emphasis than ever on efficiency and productivity in light of current economic concerns. Seeking to do more with less, many are turning to automation to help, and data security is a core business function that can benefit greatly from automation. The exact amount a company can save by automating data security will vary based on the specific tools being used, current security processes in place, and the size and complexity of the organization. But, since automation inherently reduces manual labor, the savings potential is significant. Automating data security also helps companies reduce manual bottlenecks associated with granting permissions and monitoring data access, stay ahead of evolving threats, eliminate the risk of a data breach due to over privilege use access, meet compliance requirements for customer data, and avoid steep regulatory fines– all amounting to further savings.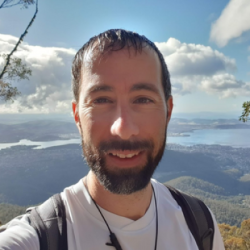 Latest posts by Ben Herzberg
(see all)