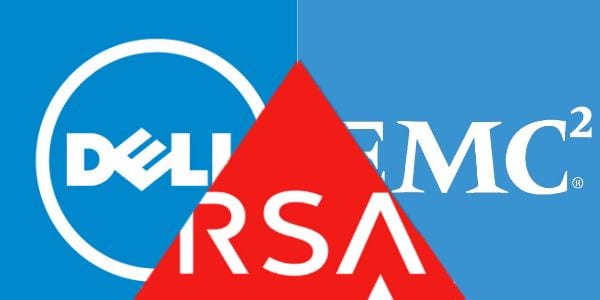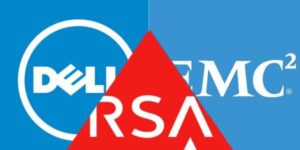 Former consumer hardware heavyweight Dell has acquired cloud computing, storage and security powerhouse EMC corp. in a deal that is being hailed as the biggest tech deal of all time.
On Monday morning, Dell and partners MSD Partners and Silver Lake bought the Massachusetts-based technology company for $67 billion USD, or roughly $33 per share, a number that far exceeds previous rumors of $27 per share, and dwarfs other large tech deals, such as the $37 billion deal between chipmakers Avago and Broadcom last month.
Shares of EMC jumped with growing rumors of the deal, but Dell is no longer publically traded after founder and CEO Michael Dell took the company private to the tune of $25 billion in 2013.
This deal is a major landmark on Dell's path from consumer-grade PC business to enterprise-grade IT solutions provider.
"The combination of Dell and EMC creates an enterprise solutions powerhouse," said Dell in a prepared statement. "Our new company will be exceptionally well-positioned for growth in the most strategic areas of next-generation IT."
For Dell, the main driver for this deal was the acquisition of EMC's broad cloud computing business and capabilities, which includes PaaS vendor PivotalCF and an 81% share in virtualization firm VMware, but the "dudes" at dell also acquired well-known security firm RSA as part of the deal.
RSA, as readers of this site know well, is a prominent player in many information security markets, with solutions featuring in both our IAM and SIEM Buyer's Guides. So what exactly will happen to RSA after the merger?
One of the most interesting things about this deal is that while it is acquiring EMC, Dell is actually the smaller company, with valuation estimates ranging from $24 to $42 billion. That means that Dell had to borrow considerably to pull off this deal, which could in turn mean spinning off some of EMC's assets and units to lessen that initial financial impact.
"Cybersecurity is a hot investing area. So there may be some rationale to try to take advantage of that, and get a good [price], and use that to raise additional funds to help pay down the cost of the bigger of the larger EMC-Dell merger," says Merritt Maxim, a senior security and risk analyst at IT adviser Forrester, in an interview with Bank InfoSecurity.
Rumors have been circulating since last spring that Dell is considering spinning off SecureWorks, its managed security services business acquired in 2011, and if those rumors are true, it would be feasible for dell to spin off RSA along with its managed security services.
At present, it's unclear what will happen with RSA, or whether the acquisition will even go through— the deal is set to close in mid-2016 and is still subject to government regulatory approval. The deal also includes a provision that will allow EMC to "shop around" for other buyers, but the data storage company is reportedly unlikely to find a better price.

Widget not in any sidebars


Latest posts by Jeff Edwards
(see all)