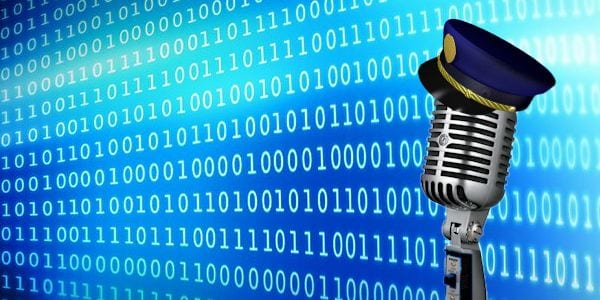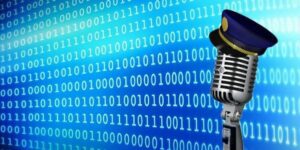 In the past five years, Podcasts have gone from fringe media to one of the most popular ways to get news and information.
Information Security podcasts haven't exactly been a big part of the explosion in podcast popularity— there's no Serial for IAM though with the popularity of dramatized infosec TV shows such as Mr. Robot, it may not be to far off. But for those in the know, or those who need to know, infosec podcasts can be a great resource.  So check out our top infosec podcasts and educate yourself next time you're stuck in traffic or handling a rote office task.
This is by no means a complete list, so please let me know if I missed any in the comments below!
Risky Business 
Risky Business is an excellent Information Security news show hosted by journalist Patrick Gray. Gray has been running Risky Business since 2007 and does a great job keeping up with (and explaining) the latest security concepts. Show notes are also provided with links for each story and concept covered. Check out Risky Business here, or get it on iTunes.
Southern Fried Security Podcast
The Southern Fried Security Podcast is designed to be an information security podcast that fills the gap between technical security podcasts and broader InfoSec news discussions. With light-hearted but informative discussion, this podcast has something for everyone, but it's specifically geared towards those in operations and management positions. Check out Southern Fried Security here, or get it on iTunes.
Liquid Matrix Security Digest 
This lively and entertaining podcast is hosted by four opinionated security pros (Dave Lewis, James Arlen, Matt Johansen, and Ben Sapiro) who aren't afraid to speak their minds. In the Liquid Matrix Security Digest, our fearless hosts dive into news, security breaches, and technical details. Sensitive ears be warned: this podcast can contain explicit language. Get it here, or on iTunes.
The PaulDotCom Security Weekly Podcast
This weekly security podcast from Paul Asadoorian and company has been running since 2005, making it one of the longest-running podcasts on this list. Security Weekly takes an in-depth, technical look at new security products, ideas, and techniques and features special guests from the industry. Each podcast is supplemented with detailed notes breaking down the topics covered. Check out Security Weekly here, or get it on iTunes.
Defensive Security
Defensive security is a cyber security podcast covering breaches and strategies for defense. Showrunners Jerry Bell and Andrew Kalat characterize the show as "an attempt to look at recent security news and pick out lessons we can apply to the organizations we are charged with keeping secure," and the two infosec veterans do just that. Check out Defensive Security here, or get it on iTunes.
Security Now!
Security Now! is a weekly security column and podcast from Steve Gibson and Leo Laporte. Every week Gibson and Laporte catch up on the week's most interesting security events before embarking on a more in-depth discussion of the week's topic. Common topics include security vulnerabilities, firewalls, virtual private networks (VPNs), password security and more. Get the Security Now! podcast here.
Bill Murphy's RedZone Podcast
RedZone CEO Bill Murphy's weekly RedZone podcast series examines IT security, strategic and tactical thought leadership, and issues affecting CIOs. Each episode Murphy interviews leaders in the areas of hardcore IT Security, IT business leadership, innovation, creativity, entrepreneurship, and fearless living principles. Prior guests include Jason Kasch (CIO Structural Group), Christopher Lumley  (VP, MECU of Baltimore),  Sam McMakin (CIO American Chemistry Council), Tony Meoni (Director, AHIP), Simon Cooper (CIO, Service Power), Rafael Maldonado (CIO, NADA), John Milano (SR VP, RCMD) and many more. Get the RedZone podcast here, or on Soundcloud.
Widget not in any sidebars

Latest posts by Jeff Edwards
(see all)