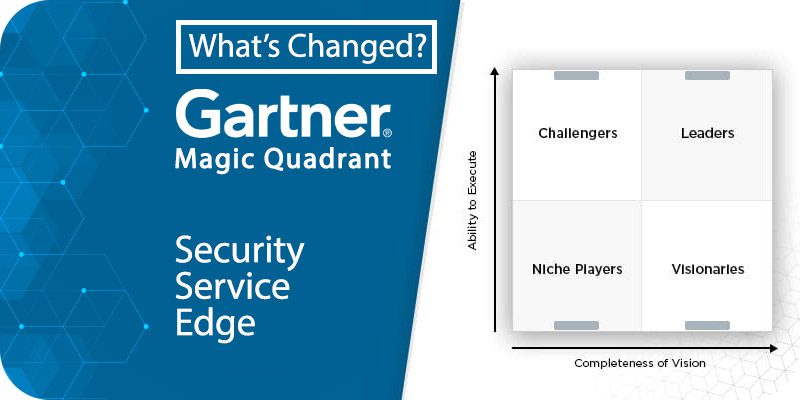 The editors at Solutions Review highlight what's changed in Gartner's 2023 Magic Quadrant for SSE and provide an analysis of the new report.
New to 2022, Analyst House Gartner, Inc. released the inaugural edition of its Magic Quadrant for Security Service Edge. Gartner defines Security Service Edge (SSE) as a platform that secures access to the web, cloud services, and private applications. Capabilities include access control, threat protection, data security, security monitoring, and acceptable-use control enforced by network-based and API-based integration. SSE is primarily a cloud-based service and may include on-premises or agent-based components. Gartner defines the user market as enterprises interested in Secure Access Service Edge (SASE) architecture, specifically SSE, as part of a security suite and zero-trust network access (ZTNA). SSE customers may also seek to secure remote users when the organization is virtual, is a heavy cloud consumer, or has no complex networking requirements for satellite locations.
Marketing predictions from Gartner include 70 percent of organizations that implement agent-based zero trust network access (ZTNA) will choose either a secure access service edge (SASE) or security service edge (SSE) provider for ZTNA, rather than a stand-alone offering, by 2025. By 2026, 85 percent of organizations seeking to procure cloud access security broker, secure web gateway, or zero trust network access offerings will obtain these from a converged solution; and 45 percent of organizations will prioritize advanced data security features for inspection of data at rest and in motion as a selection criterion for SSE.
In this Magic Quadrant, Gartner evaluates the strengths and weaknesses of 11 providers it considers most significant in the marketplace and provides readers with a graph (the Magic Quadrant) plotting the vendors based on their ability to execute and completeness of vision. The graph is divided into four quadrants: niche players, challengers, visionaries, and leaders.
Now in its second year, the editors at Solutions Review read the report, available here, and pulled out the key takeaways.
What's Changed: 2023 Gartner Magic Quadrant for SSE
---
Gartner highlights the following providers in the Security Service Edge market: Netskope, Zscaler, Palo Alto Networks, Cisco, Skyhigh Security, Forcepoint, Lookout, Broadcom, iboss, and Cloudflare.
Leaders
In the leaders' quadrant, we see Netskope and Zscaler switching places, with the former taking the top position in the quadrant. Netskope's primary SSE offerings, available as part of the Netskope Intelligent SSE platform, include the Next Gen Secure Web Gateway, CASB, and Netskope Private Access (NPA). Netskope is headquartered in Santa Clara, California, U.S. Its operations are geographically diversified, and its customers range from midsize to very large organizations across many industries. In 2022, Netskope acquired Infiot to support single-vendor SASE and WootCloud to enhance Internet of Things (IoT) ecosystem visibility. It expanded its DLP to encompass endpoint use cases and its ZTNA to allow for on-premises termination to support universal ZTNA use cases. In the SSPM arena, it continued integrating the Kloudless acquisition from 2021, including launching a dedicated SSPM query language.
McAfee is out. Palo Alto Networks is in. Last year Palo Alto saw itself in the Challengers quadrant, and this year a Leader. Its SSE offering is primarily composed of Prisma Access and SaaS security services. It offers a stand-alone cloud-native application protection platform under the Prisma Cloud brand. It also provides a range of other network and cloud security products. It is headquartered in Santa Clara, California, U.S. Its operations are geographically diversified, with customers of all sizes from all industries. Palo Alto Networks extended Prisma Access capabilities in 2022. New features include better integration with Prisma SD-WAN, enhancements to the explicit proxy and its ZTNA component, and initial SSPM capabilities. New features are seen first in the Innovation edition of the platform. Palo Alto Networks acquired Crusoe Security for RBI in July of 2022.
Challengers
With Palo Alto Networks now in the Leaders quadrant, California-centric Cisco stands tall as the sole Challenger. Cisco's primary products for SSE are part of multiple product lines, including Cisco Umbrella, Cisco+ Secure Connect, and Duo. It also has an extensive portfolio of infrastructure, networking, and security products. In 2022, Cisco launched its Cisco+ Secure Connect service, focusing on single vendor SASE and integrating elements of SSE with its existing Meraki SD-WAN (though this only supports 5,000 users). Cisco also extended its DLP capabilities to include EDM and has delivered the ability to apply it across cloud access security broker (CASB) and secure web gateway (SWG) channels.
Visionaries
New to the Visionaries quadrant and souring straight to the top is Skyhigh Security. Its SSE offering is the Skyhigh Security Service Edge. Another California-native company, Skyhigh, has a wide geographic presence. Its customers range from small to very large, and come from all industries. At the start of 2022, Symphony Technology Group separated McAfee enterprise into the cloud business (now Skyhigh Security) and the endpoint business (now Trellix). Skyhigh Security continues to integrate with Trellix products, and they share the same DLP classifiers for the Trellix Enterprise DLP and Skyhigh's Cloud DLP. Skyhigh Security is responsible for the development of the DLP engine that both companies use.
From Niche to Visionary, Forcepoint points to Forcepoint ONE as its SSE solution. The Texas-based company started retiring its legacy cloud security products and offering migration options to its legacy customers onto Forcepoint ONE, including last year's top Visionary, Bitglass, who were acquired by Forcepoint in 2021. 2022 also saw the integration of Zero Trust Content Disarm and Reconstruction, DLP, and RBI technologies into Forcepoint ONE. Forcepoint has a good presence globally, and customers include a mix of large and midsize enterprises. The acquisition of Bitglass provides Forcepoint with a more consolidated SSE offering for these clients than its legacy cloud offerings.
No need to look out for Lookout, as the San Francisco-based company retains its presence in the Visionaries quadrant. Lookout's SSE offering includes CASB, SWG, and ZTNA services. Lookout also offers mobile endpoint security products. Its operations are concentrated in North America and EMEA, with a smaller presence in Asia/Pacific. It serves primarily midsize and large enterprises across many industries. Lookout has made additional integration of its RBI services and added an FWaaS capability to its platform. While not directly SSE-related, Lookout also acquired SaferPass for password management to support its overall work-from-home strategy.
Niche Players
In the Niche Players quadrant, cybersecurity giant Broadcom holds its top position from last year, with iboss right behind them. Since its acquisition of Symantec in 2019, Broadcom has focused on building an enterprise software business. In May 2022, Broadcom announced its intention to acquire VMware. Other product changes from Broadcom include terminating its OEM FWaaS service, launching its own offering, and building a combined agent for all SSE services and enterprise data loss prevention (DLP). In 2022, Boston-based iboss extended the risk scoring for users in the Zero Trust Edge platform and added new DLP capabilities to the platform. It has expanded its managed security service provider (MSSP) partnerships to include Verizon, and added technology integrations with both SentinelOne and CrowdStrike. iboss also achieved FedRAMP Moderate certification during 2022 and focused very firmly on its alignment with NIST 800-207 as an approach to the market.
Versa saw themselves out, with Cloudflare taking their seat in the Niche Players quadrant. Cloudflare's primary SSE offering is Cloudflare Zero Trust. It includes the integrated functionality for SSE and a freemium option. In addition, Cloudflare offers a variety of network and zero-trust services as a la carte offerings. In the past year, Cloudflare acquired Vectrix to provide API visibility into SaaS applications and Area 1 Security for email security. It also released clientless web isolation and SSH command logging for its platform.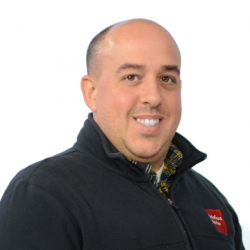 Latest posts by Mike Costello
(see all)