TIBCO Releases Live Datamart 2.0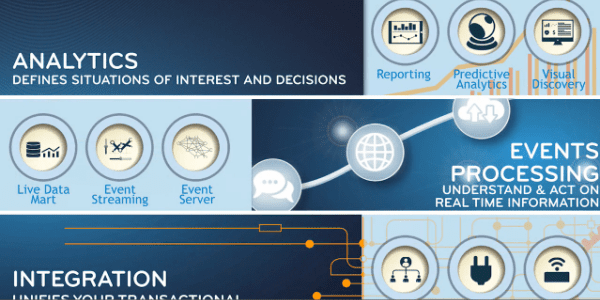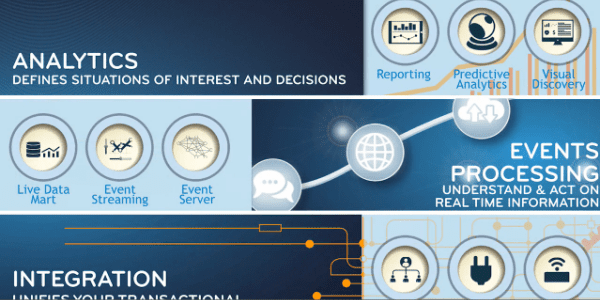 TIBCO this morning released Live Datamart 2.0, the latest version of the industry's first data mart for fast data. The solution allows any business to have operational intelligence and control over all real-time conditions. Live Datamart 2.0 is the second generation of the concept originally developed by TIBCO. The update "breaks new ground" with the latest application of industry-first Continuous Query Processor for data streaming, Internet of Things (IoT) support, Javascript API's, and native in-memory support for data grid technology using TIBCO ActiveSpaces. TIBCO's StreamBaseLiveView Desktop has also evolved, and now contains major upgrades, including enterprise failover capabilities.
TIBCO Live Datamart is the first data mart ecosystem built specifically to handle the fast data and real-time business analytics. What makes this new offering intriguing is that instead of using typical ETL interfaces to data, Live Datamart connects directly to streaming data, creating an in-memory image of the stream. Then, Live Datamart provides an ad-hoc query mechanism that provides uninterrupted, real-time information and alerts to the end-user.
Live Datamart 2.0 contains a variety of improvements and new features:
Embedded R Predictive Analytics: Predictive analytics created in TIBCO Spotfire in TIBCO Enterprise Runtime for R can now be "dropped in" to the Live Datamart server.
Continuous Query Processor Improvements: A group of new and improved query types including new dynamic aggregation, expanded alert functionality, enhanced data compression, and improvements on real-time stream query performance.
IoT Support: Provides continuous intelligence and business operations analytics on streaming data. Release 2.0 features connectivity to IoT sources and protocols including OSI Pi and MQTT.
New API Libraries for Mobile and Web Access: Digital businesses are increasingly reliant on mobile and web access to live data. StreamBaseLiveView 1.0 provides new API's that allow these devices to give end-users access to live, operational intelligence inside HTML5.
Native In-Memory Data Grid Support with ActiveSpaces: Live Datamart tables can now be streamed in real-time directly from ActiveSpaces into the server.
StreamBaseLiveView Desktop Enhancements: This enhancement provides users  with query functionality, live-graphing, ad-hoc application R&D, and end-user alerting control. Version 2.0 also includes visualization and usability improvements.
TIBCO Live Datamart was first released in 2012, version 2,0 brings a host of new features and is now generally available around the globe.
TIBCO is a global leader in infrastructure business intelligence software.
Click here to download our free Business Intelligence Buyers Guide!