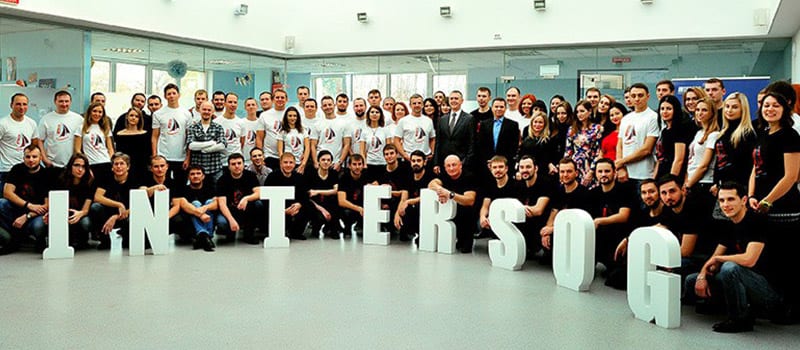 Intersog was founded in Chicago by Igor Fedulov, leading a small team of Delphi and Java developers into the world of bespoke software development. Considering themselves constructors for hire, they honed their skills and eventually adapted to the mobile application development market in 2007. Now they have offices in both Chicago and Ukraine and have enjoyed over a decade of success.
Intersog's COO, Kate Goldberg, was happy to shed some light about the company and what makes them stand out amongst the competition.
What makes your service unique?
"Unlike most of our Chicago-based competitors, we're able to offer a variety of engagement options which allows us to match nearly any software development budget, no matter if it's a startup or an established brand. We aren't limited to local presence only and we run several R&D centers in Eastern Europe (Ukraine) and Canada (Vancouver)."
"Our ability to build software teams onshore, nearshore and offshore can help our clients distribute development across several locations to diversify risks and shorten time to hire and time to market accordingly. That's one way how we realize our promise to deliver ROI driven solutions that resonate with target audiences and market trends."
What is your methodology for developing applications?
"We use Agile methodology on most of the client projects and we still use Waterfall on a very tiny fraction of projects. We use the following methods alongside the above-mentioned ones: XP, lean, rapid application development, SDLC, Scrum."
"Our choice of methodology depends largely on the following factors: type of app (native, hybrid, progressive web), project requirements, security requirements, etc. We always take into account our client preferences but we tend to provide our own input to make sure the right methodology is chosen from the very beginning and to avoid overheads and delivery delays in the future."
Outside of development, what do you offer for professional services?
"Outside of development, we offer project strategy consulting (interactive workshops), UX and UI design, web design, QA and testing as standalone services as well as value-added solutions for existing clients."
---
This interview is part of a larger series to help companies get to know more about Application Development providers. For more information about various Application Development companies and their technical capabilities, you can download our Buyer's Guide.
To find out more about Intersog and to see if they are a good fit for your business, check them out at www.intersog.com

Latest posts by Alexander K
(see all)