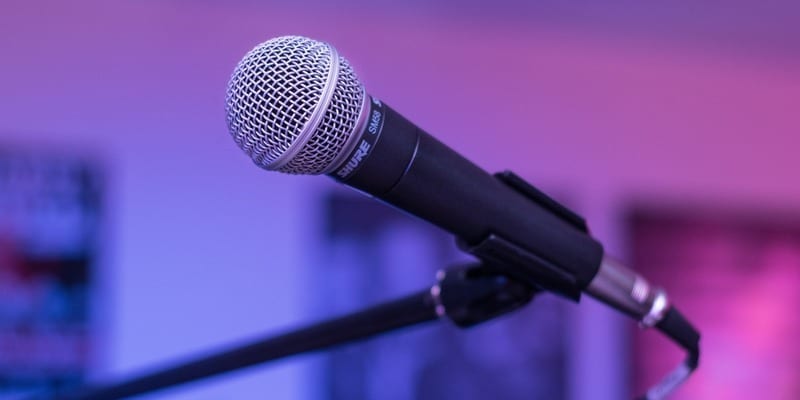 Over the last few years, podcasts have grown from a fringe media to one of the most popular ways to get news and information. For those in the know, or those who need to know, podcasts can be an excellent resource. With this in mind, our editors have compiled a list of our six favorite application development podcasts, listed below in no particular order. To keep up with the latest news, trends, best practices, and to hear from the top minds in the industry, we highly recommend giving these a listen.
This is by no means a complete list, and if we've missed any needles in the haystack, let us know!
The Bike Shed
On The Bike Shed, hosts Chris Toomey & Steph Viccari discuss their development experience and challenges at thoughtbot with Ruby, Rails, JavaScript, and whatever else is drawing their attention, admiration, or ire this week.
SUBSCRIBE TO THIS PODCAST HERE
---
Coding Blocks
We are a few guys who've been professional programmers for years. As avid listeners of podcasts and consumers of many things code-related, we were frustrated by the lack of quality programming (pun) available in listenable formats. Given our years of experience and real-world problem solving skills, we thought it might be worth getting into this world of podcasting and "giving back" a shot.
SUBSCRIBE TO THIS PODCAST HERE
---
Developer Tea
Developer Tea exists to help driven developers connect to their ultimate purpose and excel at their work so that they can positively impact the people they influence. With over 13 million downloads to date, Developer Tea is a short podcast hosted by Jonathan Cutrell, co-founder of Spec and developer at Clearbit. We hope you'll take the topics from this podcast and continue the conversation, either online or in person with your peers.
SUBSCRIBE TO THIS PODCAST HERE
---
Does Not Compute
Does Not Compute is a weekly podcast about the lives and workflows of two indie web app developers. New episodes every Tuesday. Hosted by Sean Washing and Rockwell Schrock.
---
Friday Afternoon Deploy
 An unapologetic show about the culture and chaos of software engineering from the makers and breakers of digital products at Lofty Labs. We build software with Python and Django, Ruby and Rails, Golang, whatever frontend framework we're forced to use because it's popular this month, and anything else to get the job done right. Then on Friday afternoons we have a beer and talk about our regrets on this show.
---
Giant Robots Smashing Into Other Giant Robots
A podcast about the design, development, and business of great software. Each week thoughtbot's Chad Pytel (CEO) and Lindsey Christensen (CMO) are joined by the people who build and nurture the products we love.
---
Latest posts by Anna Birna Turner
(see all)