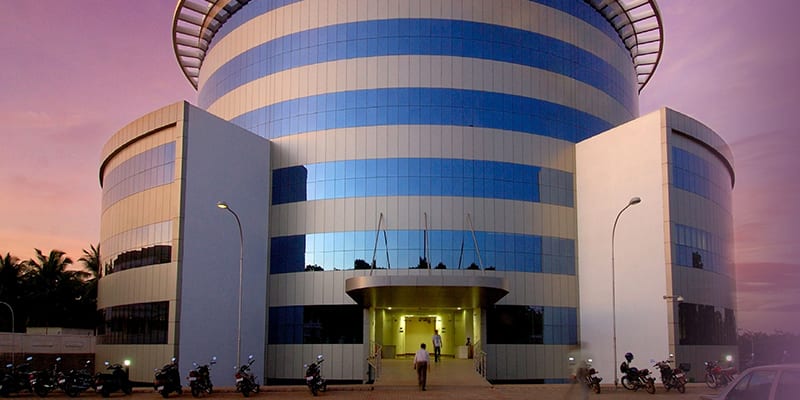 We're back this week with another interview this time with Robosoft. Nikunj Sanghvi, Head of Sales and Business Development, was able to answer some questions we had about what makes them shine in the field.
Robosoft Technologies was rated by Clutch as a leader in Consumer Mobility and winner of the 2017 Amazon AWS Mobile Developer of the Year Award. They work with companies from startups to the Fortune-500 in bringing their Mobile ideas and visions to life. Founded in Udupi, a small town in Karnataka state, India, Robosoft began by developing great solutions for demanding clients, prominent among them being Apple. Some of their most recent showcase work includes McDonald's India, NDTV, and Dubber but have a long history of making applications that go back to the beginning of the App Store era.
What makes your service unique?
"We are a one-stop shop for mobile solutions offering end-to-end services including strategy, design, and engineering.  We are focused on crafting delightful experiences across mobile applications, web, mobile games, wearables and Smart TVs.  We have over two decades of experience in software development with Apple Inc., as our first customer. During our early years, we ported Windows-based games on to the Mac platform and built device drives. In 2008,  we were a pioneer in mobile app development as a service. Since then we have built over 1800 apps and partnered with over 200 clients. Our apps & games have garnered over 500mn downloads. We have also won several prestigious awards including Best of App Store, Apple Design Awards, BAFTA and more.  We are uniquely placed as a technology partner for 3 reasons: (a) our two decades of software experience (b) our total solutions approach and (c) long-term partnerships with leading global brands like McDonald's, Target, National Geographic, HP, PepsiCo and more."
What is your methodology for developing applications?
"We combine the best of various project execution methodologies to create a unique and effective project management process that helps us keep our commitment to timely and on-budget delivery. Our managers and technical leaders are also exposed to exciting and challenging projects that enable them to think on their feet. Not only do our managers help in the usual project management process but they also recommend solutions and alternatives to problems when the usual run-of-the-mill solutions just don't cut it. This is in addition to the usual Agile (sprint-based), Waterfall and Kanban methodologies of project development. One of the most important aspects of our methodology is to work with the customer very closely so that they are aware of what's happening in the project as much as we do. It helps them to take critical and important decisions during the course of the project."
Outside of development, what do you offer for professional services?
"We offer complete end-to-end solutions starting with inception, strategy, user experience design, development, testing, and support. A dedicated innovation lab is also part of the development process that researches various new technologies for future prospects or based on customer needs or requests, development of PoCs to determine the viability of a project idea. The labs consist of expert designers and technologists who cater to the delivery teams across various segments in identifying and investigating potential focus areas based on industry trends."
Nikunj Sanghvi – A Quick Bio
Nikunj is a technology executive with experience ranging from hands-on development to managing multimillion dollar Consulting businesses, leading all aspects from sales and business development to operations and delivery. Delivering beautiful and useful mobile solutions is not just a job for him, but a passion. He is steeped in technology, having programmed games since childhood, and developed his own Internet search venture while still a student during the dot-com boom. His prior stints include working with some of the top global IT companies like Infosys and Wipro, as well as boutique consulting in the Silicon Valley. Based in Palo Alto, he heads the sales and business development efforts for the US region. When he is not working, he loves spending time with his family, reading books, watching movies or traveling. Connect with him on Twitter at @nikunjsanghvi
---
This interview is part of a larger series to help companies get to know more about Application Development providers. For more information about various Application Development companies and their technical capabilities, you can download our Buyer's Guide.
To find out more about Robosoft and to see if they are a good fit for your business, check them out at www.robosoftin.com

Latest posts by Alexander K
(see all)