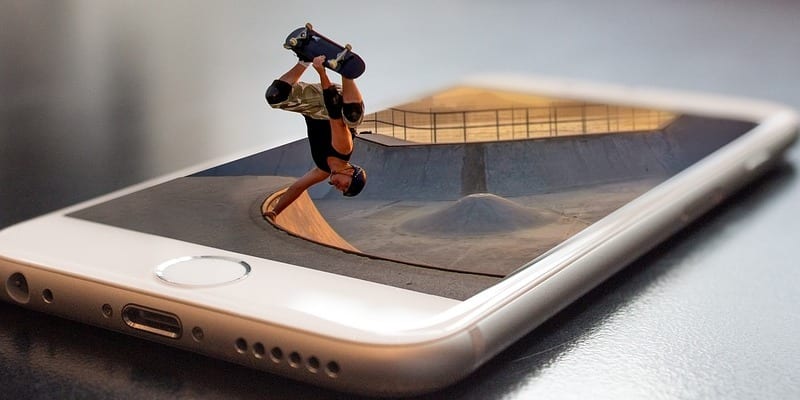 According to recent data from analyst house Gartner, Inc., nearly 40 percent of multiexperience application vendors cite difficulty in business and IT alignment as a barrier to their solution development. Gartner's report, "Survey Analysis: Insights to Kick-Start an Enterprise Multiexperience Development Strategy" reveals that mobile apps are central to the future success of multiexperience applications. Mobile success has paved the path for innovation in technology such as a chat, voice, augmented reality (AR), and wearable experiences. With devices like smartwatches, smartphones, and voice-driven devices, the industry is now focused on immersive experiences and modes of interaction, including type, touch, gesture, and language-based functionalities.
The most common applications that enterprises develop are mobile apps, and according to Gartner's research, they are projected to have the most impact on business success by 2020. Chatbots come in as the second most widely developed application. Of those conversational apps, 60 percent are chatbots, reflecting the rising trends of focusing on language-driven devices and modes of interaction. Nevertheless, chatbots and voice apps don't seem like they'll be making as much of an effect on the market, ". . . very few thought that they'd have the most business impact by 2020," said Jason Wong, Research Vice President at Gartner.
As mobile app development continues to mature, we will continue to see expansion into other interactive markets and functionalities. VR and AR have seen a swell in development popularity, and are predicted to have the second largest business impact, after mobile devices. In addition, organizations are focusing their effort on cloud storage and capabilities, as well as machine learning and AI. This is also a trend that can be seen across the greater space of the tech industry.
When it comes to challenges in the development of multiexperience tech, 40 percent of Gartner's survey respondents cited the need for business and IT alignment. Over 25 percent of respondents also referenced both developer and user difficulty. "Skills gap in relation to emerging technologies cannot be overstated when discussing inhibitors to scaling digital initiatives, including multiexperience development strategy," said Mr. Wong.
Latest posts by Anna Birna Turner
(see all)