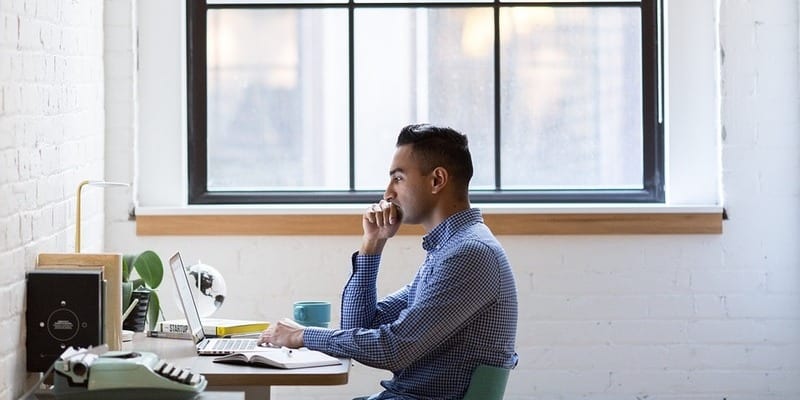 System Soft Technologies (SSTech) has announced the formal launch of a new application development outsourcing service meant to aid small businesses with meeting aggressive demands of digital transformation. The service, known as AppSimple, was successfully offered in beta in 2019, and is now being officially launched. AppSimple is meant to help in-house teams deliver more innovative apps faster, while maintaining high quality at a lowered costs. As SMBs are typically under-served by large IT services companies for application development, it's important that they have accessible and budget-friendly development methods available.
"The market is exceptionally tight for targeted application development skills, expertise, and experience," says Stephen Moritz, Chief Digital Officer, SSTech. "Also, SMBs are often the hardest hit but also the least serviced by the big firms. Our goal with AppSimple is to level the playing field and help SMBs reach their full competitive potential through the delivery of robust functionality in line with the hyper-competitive demands of the digital world."
AppSimple leverages SSTech's reusable code library and allows users to shring design schedules and costs by up to 50 percent. Functionality can be adjusted throughout the development cycle, and pricing options are entirely dependent on each client. AppSimple will offer several benefits, including the following:
Offering extensive application development talent in a wide variety of fields to expand and enhance internal technical bandwidth
Slash schedule and cost up to 50%
Broad experience supporting many different verticals
Collaboration processes and techniques to uplift client skills
Optimized processes and software modules to accelerate completion and minimize cost
Deep understanding of SMB challenges and needs, which minimizes risk
Improved technical efficiency by freeing up internal teams for projects better aligned with their capabilities to accelerate execution and boost competitiveness
Agile process model and lifecycle automation expertise
Close partnership with a seasoned consulting agency that focuses on long-term, deep relationships with clients.
"We struggled to keep up with rapidly evolving demands of our growing customer base," says Raj Popuri, CEO, iProcedures. "We didn't have enough application development bandwidth or in-house expertise to grow as fast as our technology could. SSTech enabled this for us."
"We survive by the market strength of our software offering," says Wesley Todd, CEO, Caseglide. "But like most SMBs, we struggled to build a platform that met market needs sufficiently. Our friends at SSTech were truly key to the launch of our company and have been with us every step of the way."
To learn more about this announcement, click here.
---
Latest posts by Anna Birna Turner
(see all)