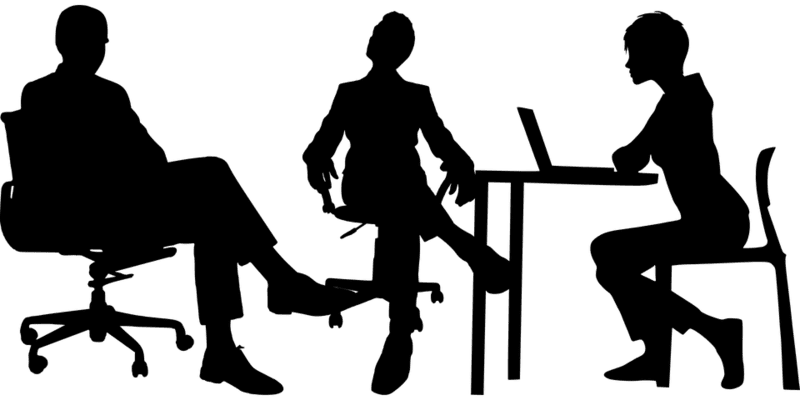 Although a CEO rarely needs a formal introduction, they deserve one nonetheless. They set the company direction, define the company's culture and values, and build the entire leadership team. The CEO guides the company to see its goals fulfilled–which is essential for a rapidly evolving market such as application development.
Each application development CEO brings their own set of skills and perspective that can greatly influence their solutions and services. Therefore, we've compiled a list of the 9 Coolest Application Development CEO's of 2019. We list them below, by company name in alphabetical order.
Tom Tovar is the Chief Executive Officer of Appdome. Mr. Tovar has held several high-level positions throughout his career, serving as the CEO of Nominum and Executive Chairman of enterprise engagement platform Badgeville. In addition to his work at Appdome, Mr. Tovar currently serves as a member of the Board of Directors at Totango, a leading enterprise customer success platform. He earned his BBA in Finance and Accounting at the University of Houston, and his JD in Corporate, Securities, Licensing, and M&A at Stanford Law School.
Eric Shapiro is one of the founders of ArcTouch, and serves as its chief executive officer. After working as a product manager and evangelist at Apple in the mid 90's, Mr.Shapiro founded Zero G software, which was purchased by Rovi.  He served as CEO at Caustic Graphics Inc., which was acquired by Imagination Technologies. In addition to leading ArcTouch, Mr. Shapiro serves as a Venture Partner at 4.0 Partners, an organization that invests in companies driving the fourth Industrial Revolution.
Jay Sunny Bajaj | DMI
Jay Sunny Bajaj founded DMI in 2002, and now serves as the company's Chairman and CEO. Before starting his career at DMI, Mr.Bajaj worked at e-business pioneers AppNet and CommerceOne, as well as Goldman Sachs. Over the course of his 20 year technology career, Mr. Bajaj has repeatedly been recognized as a culture builder and Smart100 CEO winner. DMI has received various awards for rapid growth and corporate excellence, including being named a 10-time winner on the Inc 5000 list of fastest growing private companies in America.
Dominic Tancredi | Dom & Tom
Dominic Tancredi co-founded Dom & Tom with his brother Thomas in 2009, and now he serves as the company's CEO. By combining Dominic's background as a software developer and Thomas' experience in finance and project management, the brothers created their now highly successful digital development studio. Dominic received the 2017 Owler Top-Rated CEO award, and holds a BS of Computer Science and BA in Theatre from Loyola University Chicago. He has consulted with enterprise companies including Turner Broadcasting, Coca-Cola, and more.
Chris Keene is the CEO of Gigster. He drives the company's vision in building applications that matter for the enterprise, disrupting the professional services industry while helping to transform the future of work. Mr. Keene previously served as Vice President of Cloud Solutions for VMware, where he led a $400 million spin out of Pivotal Labs. He also founded Persistence Software, leading the company as CEO and spearheading the process of taking it public.
Michael Minkevich serves as the CEO of Intellecsoft, as well as Board Director. Mr. Minkevich has held several several leadership positions throughout his career, serving as VP of Sales & Marketing at Novosoft, CEO at StarForce Technologies, VP of Technology Services at Luxoft, and more. In addition to his work at Intellectsoft, Mr. Minkevich also serves as Board Director at Sensoplex, KuberLab, and Technology Advisor at Blockchain Generation.
Igor Fedulov, the CEO of Intersog, has built a reputation over the past 20 years for being a tech industry innovator, on both the technical and business fronts. Balancing his technical roots, executive acumen, and involvement in high-profile projects, Mr. Fedulov has displayed strong leadership skills during his position at Intersog. Mr. Fedulov earned his BS in Computer Science at Odessa National Polytechnic University, and his MBA in Business Administration and Management at Steinbeis-Hochschule-Berlin.
Tobias Dengel serves as CEO for WillowTree, a full-service mobile agency focused on creating high quality digital products for its partners. Before working at WillowTree, Mr. Dengel served as Vice President of AOL until 2003. He then went on to found Leads.com, where he acted as President and COO. The company was acquired by Website Pros in April of 2005. Mr. Dengel also served as Executive Vice President, and subsequently SVP of Business Development at Web.com, his most recent position before WillowTree.
Ashish Toshniwal | YML
Ashish Toshniwal is co-founder and CEO of Y Media Labs, also known as YML. Focusing on work culture and innovation, Mr. Toshniwal and fellow co-founder Sumit Mehra wanted to create a company that focused on future-proof, mobile-first products and experiences. Under Ashish's leadership, YML has grown to a team of nearly 300 with over 30 Fortune 500 clients. In addition to leading YML, Mr. Toshniwal serves as an Advisor at MDC Ventures, a corporate venture capital fund that invests in early stage, B2B media and marketing technology companies.
Latest posts by Anna Birna Turner
(see all)