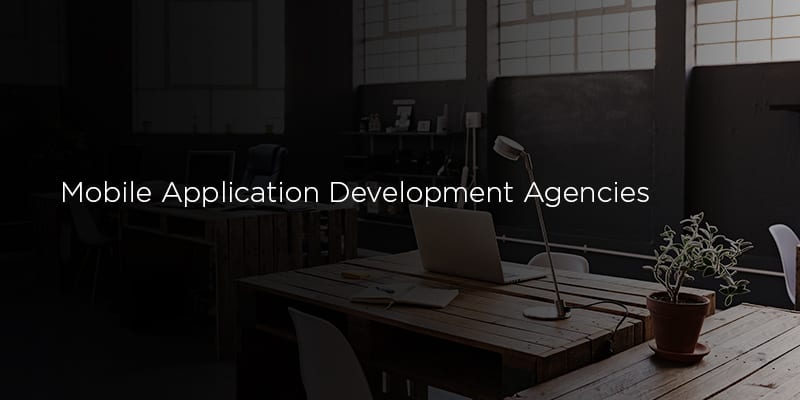 Choosing the appropriate mobile application development agencies to match your business needs can be a tricky decision. There are a variety of factors to consider, including how long the process will take, ability to collaborate with and monitor your chosen agency, development cost, post-launch support, and much more. In order to help you pick an appropriate solution, we've compiled a list of 12 different mobile application development agencies to help your business build the perfect mobile app. Depending on the vendor, different services will be offered. Some will completely manage the project for you, others will send a supplementary team of employees to join your pre-existing team. Depending on the amount of service that you receive, the price of different mobile application development agencies will vary. Make sure to consider your budget, pre-existing resources, and specific application needs.
Trio specializes in providing software engineering teams to small and mid-sized businesses on-demand. They are capable of allocating a single development expert or a dedicated team depending on project size and complexity. Trio managed teams work exlusively with their assigned client, which means clients do not have to worry about their talent being shared. Trio also provides world-class project management based in the United States to ensure that client projects are handled with care, ensuring that deliverables meet and exceed project requirements and expectations.
Rightpoint specializes in creating digital experience through strategy, design, insight, and innovative technology. They leverage data to inform these processes and are driven by the constant need to innovate and improve on what was previously built. As a full service digital agency, Rightpoint provides services across five key areas: insight, strategy, design, content, and engineering. Rightpoint is one of only 5 members of Microsoft Customer Engagement Alliance national Solution Providers, and is also one of the the original 13 companies in the world recognized as a certified Google Developer Agency.
Since 2007, WillowTree's team of mobile strategists, UX/UI designers, and software engineers have delivered over 300 mobile solutions to some of the world's leading enterprise and consumer-facing companies. They reengineer large field sales and service teams by leveraging mobile tied into existing systems. WillowTree can prototype and launch powerful applications that interface with existing devices and systems, and deliver media and entertainment experiences. Although most of Willowtree's products have been mobile apps, they also have some web development experience.
hedgehog lab is a global product consultancy that designs and builds software applications, specialising in mobile app design and development. They are ranked in the top three app developers globally, and partner with businesses that value digital innovation, discovery, and exploration. Founded in 2007, hedgehog lab's client list includes Microsoft, Santander, Mitsubishi, Toyota, and more. These projects include mobile, web app, immersive, and innovation technology. This agency is a good pick for enterprise level organizations, and teams looking for vendors with proficiency in emerging technology.
Intellectsoft has its hand in many different markets, including Mobile Device Management, Big Data, Cloud Computing, and App Development. Their expertise and personal touch in every stage of development results in full-scale mobile, tablet, and Intranet/Internet applications. Intellectsoft has an inclusive approach and with full involvement of developers, designers, and analysts. The development team shares every step of the process with their clients to be sure that your application stays true to its brand. This is a good vendor choice for small or growing businesses.
Fueled designs and develops mobile apps for startups and larger companies, and focuses in branding, user experience, user interface, and polish. For startup endeavors, Fueled is ready to help clients start from scratch, or simply to help round out teams in a particular area. Their apps have been featured in the Google Play and Apple App store dozens of times, and have built over $500 million in revenue for their clients. They've worked with clients such as Google, Apple, Verizon, Warby Parker, QuizUp, and more. This is a good vendor choice for organizations looking to work closely with their developers.
Dogtown Media creates mobile applications used to solve everyday problems and simplify frustrating activities. They pride themselves on professionalism and perfectionism, and strive to deploy top tier mobile applications. Dogtown promises smooth delivery of your application, from the concept stage to product launch. They've created 100+ top-rated apps, hundreds of prototypes, and have secured millions in venture capital for their clients. Consultations are completely free, and Dogtown is always ready to tackle new products and interesting ideas.
ArcTouch designs and develops apps for iOS, Android, and Xamarin. They have also developed technology for conversational tools like Amazon Alexa and Facebook Messenger, as well as technology for smart TV's, smart cars, and wearables. They are passionate about creating brand experiences that fully represent their clients. ArcTouch is particularly interested in technology like augmented reality (AR), Internet of Things (IoT), and blockchain. Founded in 2007, ArcTouch's clients include Walmart, Yahoo, CBS, Audi, and more. ArcTouch also offers the opportunity to augment your employee numbers with their own.
Appinventiv is a leading mobile app development company that's built over 900 different applications. In addition to being designers, developers, and growth hackers, Appinventive employees make sure that business strategy is at the center of their development strategy. Budget estimation is done at the very beginning, followed by analysis, development, testing and iteration, and finally publishing. Throughout the process, Appinventiv assigns different people serving as contacts for your business. Each phase has a different contact, and will keep you updated on development progress.
Sidebench is a unique development agency with accolades in UX design and product development, and have been recognized for having HIPAA compliant products. Sidebench focuses on three main areas: strategy, discovery, and development. Their multidisciplinary teams work alongside you in workshops and other activities to solidify strategic opportunities. As part of discovery, Sidebench's team of designers explore user research, create wireframes, build designs, and perform user testing. At the end of development you will have a live application ready for your organization and customers.
Droids on Roids is a world class development agency that's built over 130 mobile and web apps since 2011. They have proven experience in working with a variety of hardware and software, for both large and small businesses. You will have constant access to project progress, and are able to use their tools, create reports, and receive team status updates. Interact with the team via Slack, Jira, and Confluence, or visit the team in their office. This is a great choice for organizations that want to be highly involved in the development process, and want to easily communicate with their chosen agency.
Five
Five is dedicated to building successful, long-lasting, and profitable products for their clients. Their services include product research, design & development, and growth marketing. Their client list includes Penguin Random House, Marriott, Rosetta Stone, USA Today, and more. Five's development includes three main phases: discover, design, and develop. From the initial strategy phase, through development and product launch, Five strives to create products that create measurable value on time and on budget.
Brainvire is comprised of highly skilled engineers with experience in R&D support and product lifecycle services. With domain knowledge and technical competency, they have delivered a variety of solutions and services to clients all across the globe. Their capabilities include mobile communications, mobile internet applications, mobile application porting, tablet and phablet applications, and much more. In addition to mobile development, Brainvire also offers services in ecommerce, enterprise services, digital marketing, cloud services, LAMP technology, and Mirosoft technology.
Latest posts by Anna Birna Turner
(see all)