Cloud data protection and management solution provider, Druva, Inc., has announced new updates to the company's data protection solution for AWS workloads, Druva CloudRanger. These updates include advanced automated disaster recovery, legal-hold, and file level search. As a part of Druva Cloud Platform, the updates give organizations using AWS cloud environments the ability to protect against unplanned incidents, improve the management of their data lifecycle, and respond to compliance and legal data inquiries quickly.
In a press statement, vice president of product and general manager of Druva CloudRanger, David Gildea said, "the needs of today's businesses, increasingly taking place in the cloud, have surpassed the capabilities of yesterday's on-premises systems. With growing data footprints, Druva CloudRanger automated disaster recovery, governance, and deep level searches bring AWS users powerful control and manageability in a scalable, reliable SaaS solution. These enhancements will ensure enterprises achieve both business continuity and reduce the risks of their data in the cloud."
With the increased migration of application workloads to the cloud, securing disaster recovery and managing underlying data governance has become a necessity. Traditional on-prem systems can be expensive and difficult to integrate with cloud architectures. However, emerging cloud-based systems are not immune to user errors, system corruption, malicious attacks, or outages, therefore making them difficult to manage for compliance or legal needs. Druva CloudRanger enables organizations to minimize production environment impact, ensure business continuity, and meet compliance regulations across their AWS workloads with a single solution.
Lewis Franklin, cloud engineer at Zebra stated, "we strategically select vendors based on their ability to exceed market expectations and customer satisfaction, which is why we're delighted to partner with Druva CloudRanger. With automated disaster recovery, we can now ensure continuity and resolve production issues by cloning an entire VPC and recreating it as a development environment where developers can address issues without impacting production workloads. This is an invaluable ability and ensures we can run our business with minimal disturbances."
To read Druva's full press release, click here.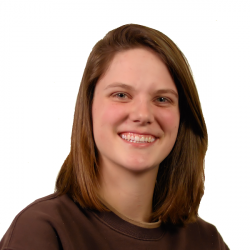 Latest posts by Tess Hanna
(see all)