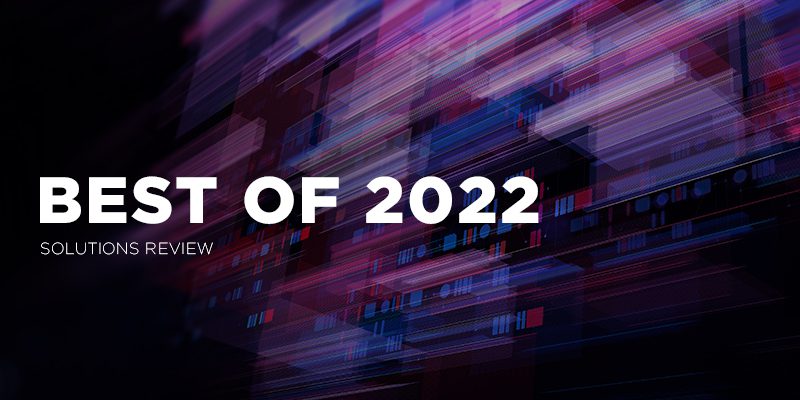 Solutions Review's listing of the best Data Protection Software offerings is an annual mashup of products that best represent current market conditions, according to the crowd. Our editors selected the best Data Protection Software based on each platform's Authority Score, a meta-analysis of real user sentiment through the web's most trusted business software review sites, and our own proprietary five-point inclusion criteria.
Data protection is a broad field, encompassing backup and disaster recovery, data storage, business continuity, cybersecurity, endpoint management, data privacy, and data loss prevention. Data protection software becomes more essential as the amount of data an enterprise creates and stores continues to grow at ever-increasing rates. The primary goals of a comprehensive data protection strategy are to ensure data privacy and to enable organizations to quickly restore their data after experiencing a disaster.
Data protection strategies are developing around two concepts: data availability and data management. Data availability ensures that users have access to the data they need to maintain day-to-day business operations at all times, even in the event that data is lost or damaged. With regard to data management, the two sections of that technology crucial to data protection software are data lifecycle management and information lifecycle management. These capabilities facilitate the automation of moving critical data to online and offline storage, and creating comprehensive strategies for valuing, cataloging, and protecting data from application errors, user errors, malware, virus attacks, outages, machine failure, and other disruptions.
Note: The best data protection software are listed in alphabetical order.
The Best Data Protection Software
Acronis offers backup, disaster recovery, and secure file sync and share solutions. The company also provides data protection in any environment, including virtual, physical, cloud, and mobile. Acronis True Image 2020 is personal backup software that enables users to duplicate their system, effectively capturing all of their data for system recovery or disk migration. Acronis Cyber Backup is aimed towards businesses of all sizes and offers proactive ransomware protection. Recently, Acronis acquired 5nine Software, CyberLynx, and DeviceLock. The vendor also released Acronis Cyber Protect, which natively integrates cybersecurity, data protection, and data management to protect endpoints, systems, and data.
Amazon Web Services (AWS) offers a range of IT infrastructure services to enterprises. In addition to storage, the provider's solutions and products include cloud computing, compute, networking, content delivery, databases, analytics, application services, backup, compliance, data resiliency, data lifecycle management, hybrid cloud backup, and archive.  AWS provides a variety of cloud storage solutions, such as Amazon Elastic Block Store (Amazon EBS), Amazon Simple Storage Service (Amazon S3), and AWS Backup, among others. AWS also offers data-transfer methods and networking options to build solutions that protect data with durability and security. The vendor's various platforms, including the AWS Partner Network for Storage and Backup and Evolving Backup into Archive and Disaster Recovery, support both application and archival compliance requirements.
Arcserve offers several different backup products, including Arcserve Unified Data Protection (UDP), Arcserve Replication and High Availability, Arcserve UDP Cloud Direct, UDP Cloud Hybrid, and a legacy offering. UDP provides comprehensive Assured Recovery for virtual and physical environments with a unified architecture, backup, continuous availability, migration, email archiving, and an easy-to-use console. The product enables organizations to scale their IT environments easily while delivering against recovery point and recovery time objectives, on-prem, or in the cloud. It also allows for the automated disaster recovery testing of business-critical systems, applications, and data, without business downtime or impact on production systems. Recovery testing can be fully automated or performed on a scheduled basis.
Asigra is built for cloud computing environments and designed to offer backup efficiencies by allowing enterprises to capture, ingest, and store less data. Designed for compatibility with public, private, and hybrid cloud architectures, the Asigra Cloud Backup solution is equipped with agentless software architecture, global deduplication, and data compression technology along with NIST FIPS 140-2 certified security. Asigra also offers ransomware protection, business continuity, and compliance management. These platforms offer bi-directional malware detection, deep MFA, immutable retention, and variable repository naming. In addition, the vendor reduces recovery time objectives and eliminates silos of backup data.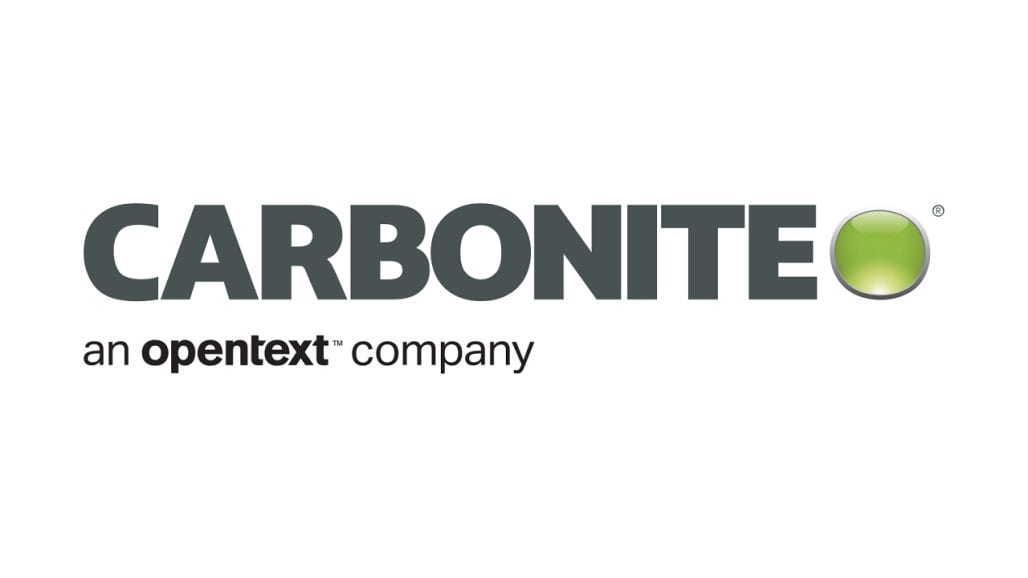 Carbonite offers enterprise cloud-based backup, recovery, and storage solutions. The Carbonite Data Protection Platform allows organizations to deploy the right form of protection for each type of data in their systems—from long-term backup to rapid recovery, data migration, and endpoint protection. The vendor's Cloud Disaster Recovery centralizes data backup and recovery on all computers distributed throughout an organization's locations. Carbonite also offers cloud data protection, which protects against accidental deletion, theft, hardware failure, and data corruption. Users are enabled to retain business data in order to meet compliance requirements. Agents automatically back up the data over the internet to a highly secure data center. Additionally, in December 2019, OpenText acquired Carbonite.
Clumio provides Software as a Service enterprise backup. Through this secure service, enterprises can eliminate hardware and software for on-prem backup and avoid the complexity and cost of running third-party data protection software in the cloud. The vendor's data protection solution, RansomProtect (released in late 2020) provides an air-gapped and immutable backup platform that protects data regardless of what cloud in which it resides. The solution also provides immutable storage, end-to-end encryption, multi-factor authentication, and meets ISO 27001, PCI, AICPA SOC, and HIPAA certification and compliance designations.
Cobalt Iron's flagship SaaS-based backup solution, Compass, reduces complexity and the amount of time spent on backup. Additionally, the software improves overall data protection performance. The enterprise data protection platform offers four main product components: Commander, Analytics Engine, Accelerators, and Accelerator Operating System. With this solution, users can access a range of analytics, driven data management capabilities through a unified web user experience. Additionally, the solution offers ransomware detection, alerting and notification, remediation capabilities, and is available in AWS, Azure, Google, IBM, and Alibaba.
Code42 offers backup, disaster recovery, and data loss protection solutions. The provider's data loss protection solution (Next-Gen DLP) detects insider threats, satisfies regulatory compliance requirements, automatically monitors file activity across computers and the cloud, and facilitates incident response. Additionally, Code42's security, IT, and compliance professionals can protect endpoint and cloud data from loss, leak, and theft while maintaining a collaborative culture for employees. This solution is recommended for backing up user data in the cloud or on-prem for compliance and simple recovery. Code42 also offers Incydr, which is a solution that provides data risk detection and response for insider threats, as well as CrashPlanCloud, which provides endpoint data backup and recovery for enterprises.
Cohesity is a data management company that manages, protects, and extracts value from enterprise data. The provider's flagship tool, Cohesity DataProtect, safeguards a wide range of data sources on a single web-scale platform. The solution can be deployed on-premises on qualified platforms in the data center, public cloud, and on the edge. Additionally, the platform utilizes a scale-out architecture that starts with a minimum of three nodes and scales without disruption by adding nodes to the cluster. Through this solution, users have the ability to use backup data directly on the platform without needing to restore it, which allows for the consolidation of other use cases, including dev/test and analytics.  Recently, Cohesity raised $250 million in Series E funding.

Commvault provides data protection and information management software to help organizations protect, access, and use all of their data economically. The vendor has a long list of supported public cloud providers, hypervisors, big data support, and database protection. The platform is primarily offered as a software-only solution, but Commvault also has an appliance option and an enterprise-grade SaaS offering for backup and recovery through Metallic. The provider offers Commvault Complete Data Protection, which is an all-in-one solution combining Commvault Backup & Recovery with Commvault Disaster Recovery for enterprise-level data protection software. The solution provides backup, replication, disaster recovery orchestration, copy data management, scale-out architecture, ransomware protection, migration support for data and application, and a web-based user interface.
Dell EMC's backup and recovery solution is a prepackaged backup suite made up of several different components available for individual sale. These include Avamar, Networker, and Data Protection Advisor,  and the new PowerProtect DP series appliances with options for cloud backup and archiving. Dell EMC's solutions give a full range of data protection, from archive to continuous availability for physical, virtual, and cloud environments. The provider enables digital transformation through hybrid cloud and big-data solutions built on a modern data infrastructure, bringing together converged infrastructures, storage, and servers. The recently launched all-in-one Integrate Data Protection Appliance combines Data Domain with Avamar and DD Boost for Enterprise Applications. 
Druva delivers data protection and management for the cloud era. Druva Cloud Platform is built on AWS and offered as-a-Service. Druva Phoenix simplifies data protection, improves visibility, and significantly reduces the risk, cost, and effort of managing complex data. The solution operates seamlessly and can be managed from one location, giving IT administrators full visibility and control over server backups and data composition. Phoenix also offers long-term retention and archiving, enterprise-level RTO and RPO, and enterprise-grade security.Druva is used worldwide by over 4,000 companies at the forefront of embracing the cloud. Additionally, Druva recently acquired SFApex for an undisclosed amount. 
HYCU specializes in multi-cloud data backup, management, migration, protection, and recovery for on-premises and hyper-converged (HCI), Google Cloud, Azure Cloud, and multi-cloud infrastructures. Headquartered in Boston, Mass., HYCU harnesses 25 years of sophisticated IT experience, insights from over one million users, and works with more than 25,000 customers worldwide. The result is alignment with industry leaders and a competitive advantage in the multi-cloud space. HYCU's flagship products, a purpose-built Data Protection solution for Nutanix, a managed Data Protection as a Service for Google Cloud Platform and Azure Cloud, and HYCU Protégé, a Multi-Cloud Data Protection Solution offer one-click cross-cloud migration, disaster recovery, and consolidated management. 
Infrascale offers an enterprise-grade cloud-based data protection solution that provides failover to a second site with the flexibility to boot from the appliance or cloud. The product is delivered as a physical or virtual appliance and includes disaster recovery software. Infrascale's dashboard simplifies data protection management by providing a single view through which the entire suite of services is deployed. An administrative dashboard, accessible from any browser or device, makes it easy to recover mission–critical applications and systems with pushbutton simplicity. Users are enabled to set up the protection needs for their organization in a single pane of glass management to ensure all of their critical data is covered.
Nightfall AI utilizes machine learning to identify business-critical data across SaaS, APIs, and data infrastructure so it can be protected and managed. The vendor offers data protection software for Slack, Google Drive, GitHub, Confluence, Jira, and Amazon Web Services. Additionally, Nightfall AI's data protection solution enables users to achieve HIPAA compliance, stop data exfiltration, protect credentials and critical data, prevent insider threats, secure customer and employee data, and implement content moderation policies. In late 2019, the provider raised $20.3 million in Series A funding. in late 2020, Nightfall AI joined CircleCI's partner network.
StorageCraft offers backup, disaster recovery, and business continuity solutions for servers, desktops, and laptops. The vendor's data protection solutions, ShadowXafe, OneXafe Solo, ShadowProtect, Granular Recovery for Exchange, ShadowProtect IT Edition, and File Backup and Recovery, reduce downtime, improve security and stability for systems and data, and lower the total cost of ownership. StorageCraft's business focuses on data protection and restoration tools that are offered via value-added and channel partners. However, it also provides scale-out storage, replication, recovery, integrated data protection, and more. The solution is supported by on-prem and cloud-based environments, as well as hybrid deployments.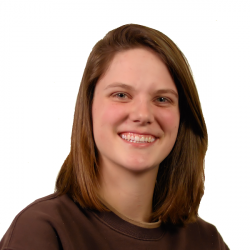 Latest posts by Tess Hanna
(see all)