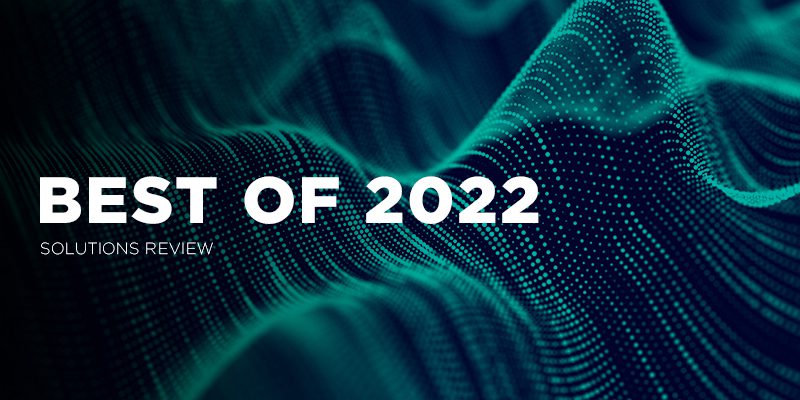 Solutions Review's listing of the best business continuity software is an annual mashup of products that best represent current market conditions, according to the crowd. Our editors selected the best business continuity software based on each solution's Authority Score; a meta-analysis of real user sentiment through the web's most trusted business software review sites and our own proprietary five-point inclusion criteria.
The editors at Solutions Review have developed this resource to assist buyers in search of the best business continuity software and tools to fit the needs of their organization. Choosing the right vendor and solution can be a complicated process — one that requires in-depth research and often comes down to more than just the solution and its technical capabilities. To make your search a little easier, we've profiled the best business continuity software providers all in one place. We've also included platform and product line names and introductory software tutorials straight from the source so you can see each solution in action.
Note: The best business continuity software is listed in alphabetical order.
The Best Business Continuity Software
Platform: Archer Business Resiliency
Description: Archer Business Resiliency enables users to identify and catalog their organization's mission-critical processes and systems, as well as develop detailed business continuity and disaster recovery plans to protect their business from disruption. The platform offers incident management capabilities, which gives users the ability to quickly evaluate the criticality of an incident, determine the appropriate response procedures, and assign response team members based on factors such as business impact and regulatory requirements. Additionally, Archer Business Resiliency offers a coordinated and automated approach to business continuity and disaster recovery planning, testing, and execution.
Platform: Arcserve Continuous Availability
Description: Arcserve offers several different backup products, including Arcserve Unified Data Protection (UDP), Arcserve Replication and High Availability, Arcserve UDP Cloud Direct, UDP Cloud Hybrid, and a legacy offering. UDP provides comprehensive Assured Recovery for virtual and physical environments with a unified architecture, backup, continuous availability, migration, email archiving, and an easy-to-use console. Arcserve Continuous Availability ensures business continuity with asynchronous, real-time replication and automatic failover to prevent downtime and data loss. Recovery testing can be fully automated or performed on a scheduled basis.
Platform: Asigra Cloud Backup
Description: Asigra is built for cloud computing environments and designed to offer backup efficiencies by allowing enterprises to capture, ingest, and store less data. Designed for compatibility with public, private, and hybrid cloud architectures, the Asigra platform is equipped with agentless software architecture, global deduplication, and data compression technology along with NIST FIPS 140-2 certified security. Asigra also offers ransomware protection, business continuity, and compliance management. These platforms offer bi-directional malware detection, deep MFA, immutable retention, and variable repository naming. In addition, the vendor reduces recovery time objectives and eliminates silos of backup data.
Platform: Axcient x360Recover
Description: Axcient offers a single solution that incorporates data protection, disaster recovery, archiving, and test/dev. Axcient x360Recover offers flexible deployments and ease of management to MSPs. The vendor also provides two self-service platform options that can be managed by a single user: Axcient Business Recovery Cloud, which is the legacy solution, and Axcient Fusion. Axcient Fusion is built to run on the public cloud, and both platforms offer one-hour and eight-hour RTO options. Axcient enables users to mirror their entire business in the cloud, thereby simplifying data access and restoration, failovers, and virtualization.
Platform: Castellan Platform
Description: Castellan Solutions provides business continuity software to organizations of all sizes. The vendor's SaaS platform enables users to leverage automation and intelligence to solve operational resilience, crisis management, and emergency notification challenges in a single centralized location. Additionally, through fully integrated business impact analyses, risk assessments, and plan development functionality, users can set business continuity requirements and create visualizations summarizing the entire, end-to-end value chain. The solution also offers embedded alerts and emergency notifications.
Platform: Cohesity SiteContinuity
Description: Cohesity is a data management company that manages, protects, and extracts value from enterprise data. The provider's flagship tool, Cohesity DataProtect, safeguards a wide range of data sources on a single web-scale platform. The solution can be deployed on-premises on qualified platforms in the data center, public cloud, and on the edge. Cohesity SiteContinuity is the automation and orchestration engine that powers Cohesity's unified data protection portfolio. The tool delivers near-zero RTO with hot standby and automated recovery of a single application or an entire site within minutes on a secondary site or cloud.
Platform: Commvault Complete Data Protection
Description: Commvault provides data protection and information management software to help organizations protect, access, and use all of their data economically. The provider offers Commvault Complete Data Protection, which is an all-in-one solution combining Commvault Backup & Recovery with Commvault Disaster Recovery for enterprise-level data protection software. The solution provides backup, replication, disaster recovery orchestration, copy data management, scale-out architecture, ransomware protection, migration support for data and application, and a web-based user interface. Additionally, Commvault Complete Data Protection delivers fast VM, application, and storage snapshot replication with flexible RPO/RTO.
Platform: Datto Unified Continuity
Description: Datto offers backup and disaster recovery appliances, Software as a Service (SaaS) data protection, and managed networking products. Datto is offered for data on-prem in a physical or virtual server or in the cloud via SaaS applications. Datto Unified Continuity offers a suite of business continuity platforms, including SIRIS, ALTO, Cloud Continuity for PCs, and SaaS Protection. The vendor is completely channel-driven and recently released SIRIS 4, a business continuity and disaster recovery solution built for MSPs. Datto also boasts nine data center locations worldwide, including the U.S., Canada, Iceland, the U.K., Germany, Australia, and Singapore.
Platform: FalconStor StorGuard
Description: FalconStor provides data protection and recovery services. FalconStor StorGuard enables storage virtualization and optimizes efficiency across heterogeneous storage and networks, deliver centralized management and continuous availability of primary data for business continuity. The platform's built-in WAN-optimized replication with compression provides improved efficiency and cost reduction. The provider's tool, RecoverTrac also automates complex and error-prone manual disaster recovery operations, allowing any associated applications and services to be brought back online as quickly as possible.
Platform: Fusion Framework System
Description: Fusion Risk Management's Fusion Framework System enables users to leverage objective risk insights that help to audit, analyze, and improve business operations. The platform also offers continuity planning capabilities, allowing users to sequence their actions based on dependency and what-if analysis, rather than static plans. Additionally, Fusion Framework System enables users to prioritize, set, and maintain impact tolerances to learn over time what their organization can withstand with regard to disaster.
Platform: Oracle Risk Management Cloud
Description: The Oracle Risk Management Cloud delivers automated advanced security and transaction monitoring to strengthen financial controls, ensure the separation of duties, stop fraud, and streamline audit workflows. The solution enables users to create a risk-intelligent culture at their organization by collaborating with business owners through periodic surveys, assessments, and dashboards. Additionally, users can calculate risks by using analysis and context models in order to determine the best course of action.
Platform: Premier Continuum ParaSolution
Description: Premier Continuum is a business continuity software solution provider, aiming to help clients increase their level of organizational resilience. Its flagship platform, ParaSolution centralizes, standardizes, and automates business continuity management operations. To enhance efficiency, ParaSolution offers a quick-start data improt engine, pre-built templates, assessment templates, fully configurable workflows, real-time plan updates, and an ISO 22301 self-assessment tool. The platform also provides a BC module that integrates BIA, risk assessment, crisis management, and reporting, as well as vendor risk assessment capabilities.
Platform: Quantivate Business Continuity
Description: Quantivate is a leading provider of web-based business continuity, risk management, and compliance software and service solutions. The vendor's product portfolio includes a comprehensive suite of applications for business continuity, vendor management, enterprise risk management, information security, and internal audit management. Quantivate offers a wide range of business continuity services in its Governance, Risk, and Compliance Suite, including emergency operations center plans, continuity of operations plans, hurricane plans, full business impact analyses, threat and vulnerability assessments, RPO/RTO documentation, exercises, and a maturity roadmap.
Platform: Veritas NetBackup Resiliency Platform
Description: Veritas Technologies provides backup and recovery, business continuity, information governance, and storage management tools. Its flagship NetBackup product is a single and scalable solution that can protect physical, virtual, and cloud workloads. Multitenant support is optional, and the solution is available on a converged platform that requires minimal administration, even in large environments. The NetBackup Resiliency Platform offers automated, orchestrated recovery for multi-tier applications in the cloud and on-prem with added APIs to optimize time and resources. Additionally, the solution ensures compliance with stringent SLAs through audit reports and non-disruptive recovery rehearsals.
Platform: Zerto IT Resilience Platform
Description: Zerto offers an IT Resilience Platform, which combines backup, disaster recovery, and cloud mobility into one converged solution. Through an enterprise-scale, the provider's software platform delivers continuous availability, which minimizes downtime. Additionally, IT Resilience simplifies workload mobility to freely protect, recover, and move applications across hybrid and multi-clouds. Users can replace their legacy solutions through Zerto's single platform. Zerto also powers resiliency offerings for Microsoft Azure, IBM Cloud, and AWS. The provider was recently acquired by Hewlett Packard Enterprise.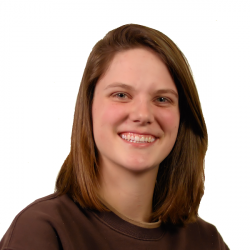 Latest posts by Tess Hanna
(see all)