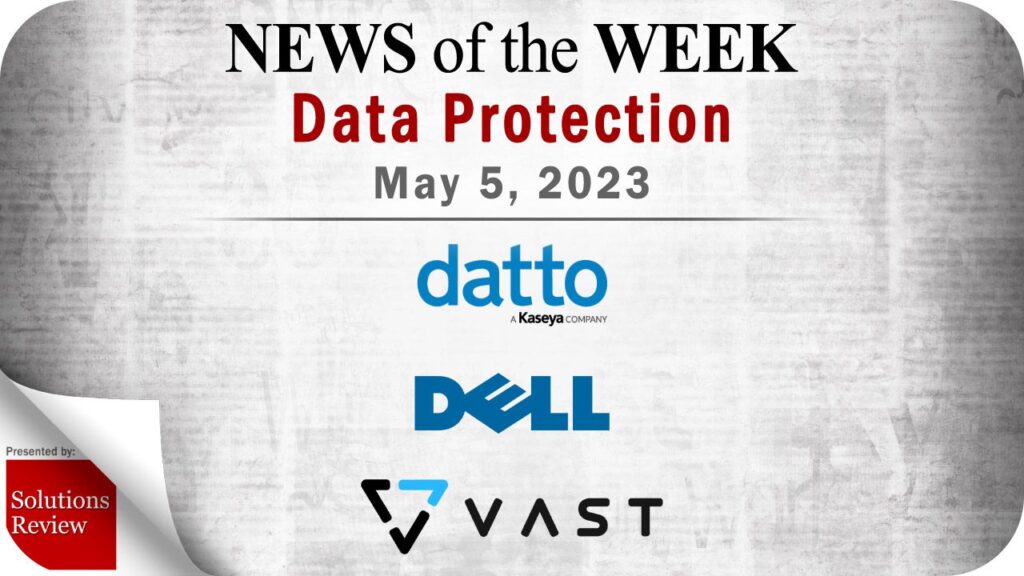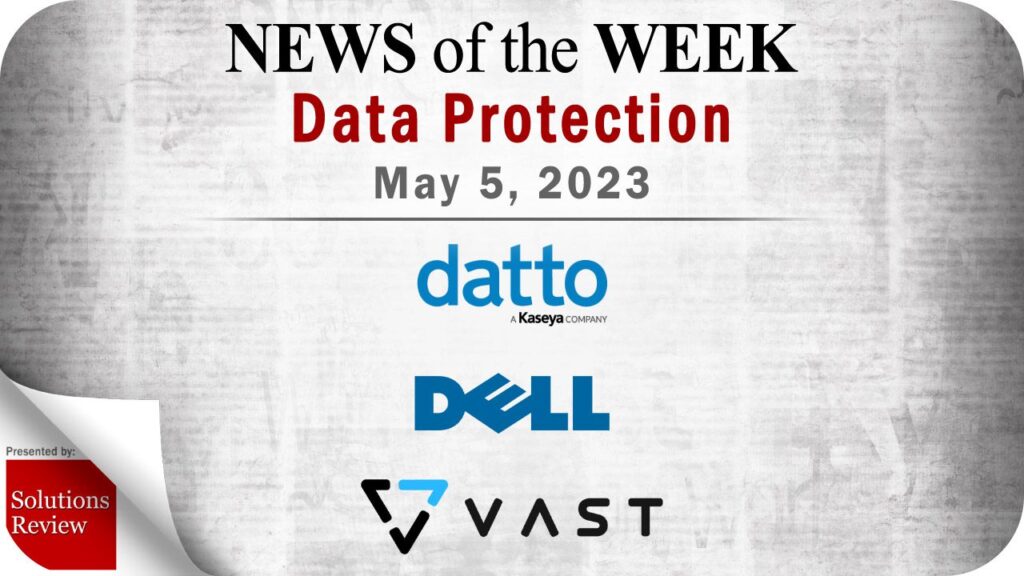 Solutions Review editors curated this list of the most noteworthy storage and data protection news items for the week of May 5, 2023.
Keeping tabs on all the most relevant storage and data protection news can be a time-consuming task. As a result, our editorial team aims to provide a summary of the top headlines from the last week, in this space. Solutions Review editors will curate vendor product news, mergers and acquisitions, venture capital funding, talent acquisition, and other noteworthy storage and data protection news items.
Top Storage and Data Protection News for the Week of May 5, 2023
Infinidat Recognized as 2023 Gartner Peer Insights Customers' Choice for Primary Storage Arrays
This is the fourth year that Infinidat has been recognized as a Gartner Peer Insights Customers' Choice based on the reviews and ratings of end-users across the globe. As of May 2, 2023, Infinidat has received 454 ratings reviews from verified customers with an average overall score of 4.9 stars out of 5 in the Primary Storage Arrays market.
New Epicor Data Centre in India Supports Company's International Growth
The new data centre for customers in India builds on the company's strong growth trajectory across international markets. In addition to the new data centre, Epicor officially opened its new office in Bangalore, one of the company's largest globally. The new facility provides expanded resources for the company's product development and engineering teams in the region, helping Epicor deliver the deep industry knowledge and know-how customers require to digitally transform their business and drive growth.
SSD Market Will Be Driven by Enterprise Workloads Requiring Low-Latency Storage Says Yole Group
Additional analysis is provided for the interface mix of the diverse PCIe generations. Description and market forecast on SSD controllers by SSD interfaces. Description of the SSD supply chain and the players' dynamics. Insights on key technology trends including Compute-Express Link (CXL), Storage Class Memory (SCM), Computational Storage Drives (CSD) and DNA-Based storage.
Vcinity Achieves AWS Migration and Modernization Competency Status
Achieving the AWS Migration and Modernization Competency differentiates Vcinity as an AWS Partner with deep domain expertise, delivering software products that help customers embrace cloud and application transformation, optimize licensing and operational costs, and improve performance, agility, and resiliency.
Expert Insights Section
Watch this space each week as Solutions Review editors will use it to share new Expert Insights Series articles, Contributed Shorts videos, Expert Roundtable and event replays, and other curated content to help you gain a forward-thinking analysis and remain on-trend. All to meet the demand for what its editors do best: bring industry experts together to publish the web's leading insights for enterprise technology practitioners.
Solutions Review Celebrates 50 Vendors Served with Summer '23 Virtual Events Schedule
Solutions Review is proud to reach a milestone of 50 vendors featured as participants in its growing selection of virtual event programs. With tech conferences forever changed, Solutions Review has expanded its multimedia capabilities in response to the overwhelming demand for these kinds of events. Since its first virtual event in June 2020, Solutions Review has hosted more than 35 exclusive webinars featuring 50 unique vendors, with 65 individual segments.
Solutions Review Set to Host Datto for Exclusive Webinar on May 17
With the next Solution Spotlight event, the team at Solutions Review has partnered with leading managed service provider Datto to provide viewers with a unique webinar called Re-Imagining Endpoint Security with Datto EDR. Datto offers a family of enterprise business continuity solutions available in both physical and virtual platforms.
Solutions Review Set to Host VAST Data for Exclusive Webinar on May 23
The Data Protection Demo Day Exclusive is an exclusive virtual event featuring an inside look at the technologies of prominent enterprise storage and data protection solution providers. Solutions Review is hosting this online event as a way to present the latest data protection tools from the comfort and safety of your own desk.
For consideration in future storage and data protection news roundups, send your announcements to the editor: tking@solutionsreview.com.