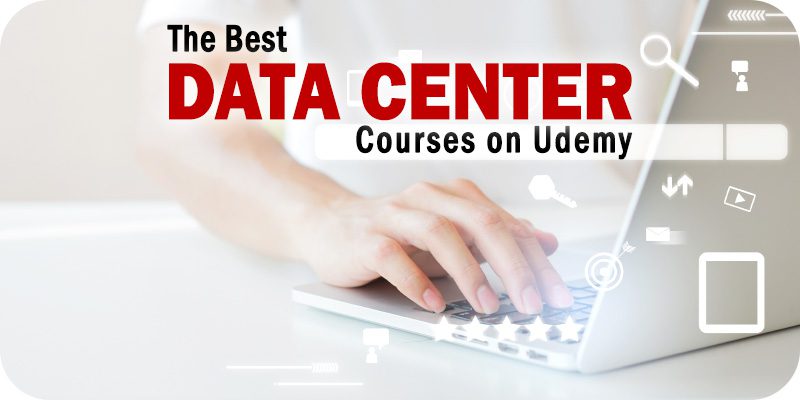 The editors at Solutions Review have compiled this list of the best data center courses on Udemy to consider taking.
Data center professionals are sidled with a large responsibility. Knowing how to keep an organization's data center secure and operating smoothly is critical. Without proper training and knowledge of how to operate and maintain a data center, IT professionals can leave their business vulnerable to a host of issues, including ransomware attacks, power outages, natural disasters, and more.
With this in mind, we've compiled this list of the best data center courses on Udemy if you're looking to grow your skills for work or play. Udemy is one of the top online education platforms in the world with more than 130,000 courses, expert instruction, and lifetime access that allows you to learn on your own schedule. This list of the best data center courses on Udemy below includes links to the modules and our take on each.
Note: Courses are listed in no particular order.
The Best Data Center Courses on Udemy
OUR TAKE: This course will give students exposure to CCNA Data Center 200-150 DCICN Nexus Labs and show them how to analyze and troubleshoot problems with Cisco Data Center devices. The class from Veyhurdam Dikmen also boasts a 4-star ranking and requires some basic networking experience.
Description: Welcome to Cisco Nexus & UCS Manager Data Center Lab Course Cisco Data Center Networking Nexus UCS Manager Labs Course DCICN. In this course you will learn how to perform necessary configurations for Cisco Nexus & UCS Manager and important and useful subjects for your profession.
OUR TAKE: This course from John Peterson touts a 4.6 rating and has been taken by over 2,800 students.  Peterson provides an overview of the different types, sizes, and priorities of data centers, as well as supporting equipment, systems, and controls.
Descriptions: Learn the basics to enter into the world of data centers, the fastest growing sector in the design and construction industry. By the end, you will know the lingo and more about data centers than 90% of those in the industry… Our digital footprint grows phenomenally every year and that data passes through, is stored and processed by the contents of these largest of energy-intensive buildings on the planet. This course is intended to give you a jump start into the world of data centers.  We will cover the many standards, terminology, and acronyms used when talking and walking through these mission-critical facilities.
OUR TAKE: This course from Ratnesh Kumar provides students with 26 hours of on-demand video and three downloadable resources. Before taking this class, students should be familiar with Ethernet and TCP/IP networking, SANs, and Fibre Channel protocol.
Description: The Implementing and Operating Cisco Data Center Core Technologies (DCCOR) course helps you prepare for the Cisco® CCNP® Data Center and CCIE® Data Center certifications for advanced-level data center roles. In this course, you will master the skills and technologies you need to implement data center compute, LAN, and SAN infrastructure. You will also learn the essentials of automation and security in data centers.
OUR TAKE: This course is a continuation of John Peterson's Data Center Essentials series. This class focuses on the basics of data center electrical and power systems, including redundancy concepts for electrical distribution and equipment.
Description: In this course, we dive more deeply into the electrical and power systems and components that support data centers.  With data centers using about 5% of the world's energy and growing, these power systems are ever-expanding and improving.  With the internet expected to be an essential part of our lives, the electrical infrastructure supporting the data centers that power the internet are becoming more essential to understand and support.
OUR TAKE: This nearly 18-hour long course aims to provide students with an understanding of the topics in the CCNA DCICN Data Center certification. Students should note that a basic understanding of networking terms and command line coding is recommended before taking this course, but not required.
Description: iPexpert's Cisco CCNA Data Center Course is a modular video course that's been built by creating very focused videos for every topic seen on the CCNA DCICN Data Center exam, 640-911. Delivered in crystal clear high-definition format, watch and listen along as 2 world-class CCIE instructors whiteboard and configure these various technologies and protocols. This course offers the information you need to get you on your way to CCNA success!
OUR TAKE: This 4.7-star rated course in John Peterson's Data Center Essentials series delivers an introduction to data center cooling, as well as an understanding of mechanical and plumbing systems. Students will also gain an understanding of what factors impact cooling design.
Description: In the next section of the Data Center Essentials courses, we cover the mechanical cooling systems that support data centers and prevent them from overheating.  As the data center power and density has increased every year, the need to remove the heat generated has become a more important factor for the design and operation of the facility… We will start with the common terminology, standards, guides and operating conditions for data centers before moving on to more complex components, operations, and controls.  And whether you are walking through a data center every day or only once in a while it is important to understand how the cooling and mechanical systems are operating to keep the internet up and running.
Solutions Review participates in affiliate programs. We may make a small commission from products purchased through this resource.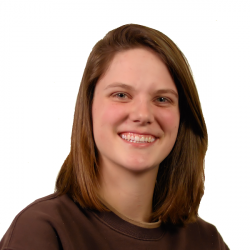 Latest posts by Tess Hanna
(see all)