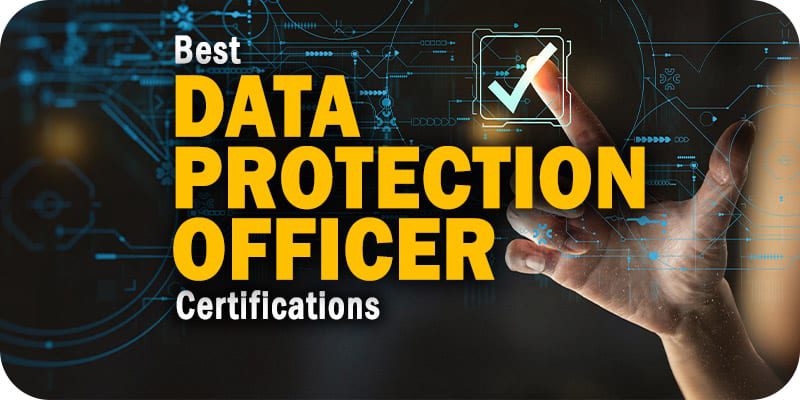 The editors at Solutions Review have compiled this list of the best data protection officer certifications online to consider acquiring.
Data protection is a broad field encompassing backup and disaster recovery, data storage, business continuity, cybersecurity, endpoint management, data privacy, and data loss prevention. Data protection software becomes more crucial as the amount of data an enterprise creates and stores continues to grow at ever-increasing rates. The primary goals of a comprehensive data protection strategy are to ensure data privacy and to enable organizations to quickly restore their data after experiencing a disaster. 
With this in mind, we've compiled this list of the best data protection officer certifications from leading online professional education platforms and notable universities. The certifications listed offer students the training they need to develop new skills and advance their careers. This is not an exhaustive list, but one that features the best data protection officer certifications online from trusted institutions. We made sure to include certificate descriptions and Solutions Review's take on each.
The Best Data Protection Officer Certifications
OUR TAKE: This beginner-level program takes approximately eight months to complete at a pace of four hours per week. This training is a good fit for people entering the workforce, as well as professionals switching careers.
Platform: Coursera
Description: A growing number of exciting, well-paying jobs in today's security industry do not require a college degree. This 8-course Professional Certificate will give you the technical skills to become job-ready for a Cybersecurity Analyst role. Instructional content and labs will introduce you to concepts including network security, endpoint protection, incident response, threat intelligence, penetration testing, and vulnerability assessment.
OUR TAKE: Before enrolling in this program, students should have a basic knowledge of network connectivity and OS fundamentals. At a pace of 10 hours a week, it will take about four months to complete this nanodegree.
Platform: Udacity
Description: Take your first step toward a career in cybersecurity and learn the skills required to become a security professional with the Introduction to Cybersecurity Nanodegree program. In this program, you will learn how to evaluate, maintain, and monitor the security of computer systems. You'll also learn how to assess threats, respond to incidents, and implement security controls to reduce risk and meet security compliance goals.
OUR TAKE: Prerequisites for this nanodegree include the basics of Python and experience configuring AWS and Linux environments. In addition to training, this program offers real-world projects, technical mentor support, and career services.
Platform: Udacity
Description: You'll master the foundational skills necessary to become a successful Security Engineer. This program will focus on how to protect a company's computer systems, networks, applications, and infrastructure from security threats or attacks. This course introduces the fundamental concepts and practices of security engineering. These are the basic principles and properties a security engineer will apply when evaluating, prioritizing, and communicating security topics. Additionally, you'll learn about the practical applications of cryptography. You will also learn about strategies for risk evaluation, security review, and audit.
OUR TAKE: Before enrolling in this program, it's recommended that students have experience with Python, SQL, security fundamentals, database design, and networking and operating systems. At a pace of 10 hours a week, students will complete this nanodegree in about four months.
Platform: Udacity
Description: You'll master the skills necessary to become a successful Security Analyst. Learn to identify, correct and respond to security weaknesses and incidents. Plus, get hands-on experience monitoring network traffic, analyzing alert and log data, and following incident handling procedures. You will begin your exploration into the role of a security analyst. You will learn about the core principles and philosophy that drive work in the security field. Then, you will discover physical, logical and administrative controls, their industry-recognized frameworks, and how to apply them to secure a network, system, or application. Lastly, you will apply security concepts to create defensible, resilient network architecture.
OUR TAKE: Students should have intermediate Python and SQL experience, as well as basic ETL and Data Pipeline experience before enrolling in this program. At a pace of 5-10 hours a week, it will take an estimated four months to complete this nanodegree.
Platform: Udacity
Description: In this program, you'll plan, design, and implement enterprise data infrastructure solutions and create the blueprints for an organization's data management system. You'll create a relational database with PostGreSQL, design an Online Analytical Processing (OLAP) data model to build a cloud-based data warehouse, and design scalable data lake architecture that meets the needs of Big Data. Finally, you'll learn how to apply the principles of data governance to an organization's data management system.
OUR TAKE: This Simplilearn master's program features more than 160 hours of applied learning, including 64 hours of e-learning content, and lifetime access to self-paced videos and class recordings.
Platform: Simplilearn
Description: The Cyber Security Expert Master's Program will equip you with the skills needed to become an expert in this rapidly growing domain. You will learn comprehensive approaches to protecting your infrastructure, including securing data and information, running risk analysis and mitigation, architecting cloud-based security, achieving compliance, and much more with this best-in-class program.
OUR TAKE: This program from edX, in partnership with Georgia Tech, requires a Bacelor of Science from an accredited institution in Computer Science or Computer Engineering, as well as a solid understanding of computer science fundamentals.
Platform: edX
Description: Cybersecurity isn't just about keeping your individual computers and devices safe, it's about safeguarding our society and our world. Whether that's from rogue criminals and gangs who want to steal your money or identity, or nation-states and terror groups who want to disrupt defense systems, elections, or cripple our energy infrastructure, the need for well-trained cybersecurity professionals who can stop these attacks has never been greater. Georgia Tech's OMS Online Master of Science in Cybersecurity is the only interdisciplinary degree in cybersecurity from a U.S. News & World Report Top 10-ranked public university that you can earn online, on your own schedule, for a tuition less than $10,000.
Solutions Review participates in affiliate programs. We may make a small commission from products purchased through this resource.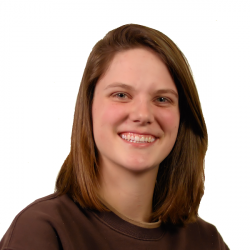 Latest posts by Tess Hanna
(see all)