The editors at Solutions Review have compiled this list of the best business continuity certification training courses on Udemy to consider if you're looking to grow your skills.
What are the best business continuity certification training courses that any backup and disaster recovery administrator should consider earning? Certifications and training are a great way for IT professionals to show their knowledge in a particular field or demonstrate their qualifications. For those in the business continuity space, there are several certifications and training courses that show expertise in avoiding downtime, recovering data, and maintaining IT resilience. Earning these certifications shows managers that you're proficient in valuable business continuity skills and understand how to protect critical data.
With this in mind, we've compiled this list of the best business continuity certification training courses on Udemy if you're looking to grow your advanced business resiliency skills for work or play. Udemy is one of the top online education platforms in the world with more than 130,000 courses, expert instruction, and lifetime access that allows you to learn on your own schedule. As you can see below, we broke the best business continuity certification training courses on Udemy down into categories based on the recommended proficiency level. Click GO TO TRAINING to learn more and register.
Best Business Continuity Certification Training Courses on Udemy for Beginners
Description: Through this course, you will learn about the basic concepts of business continuity, as well as the requirements of ISO 22301, which is the international standard that defines the requirements for a Business Continuity Management System (BCMS). Whether you are a complete beginner or have some experience with management systems, this course will help you understand internal and external issues that can affect an organization, the importance of commitment to business continuity in leadership, and how a BCMS should be shaped and implemented within an organization. This course includes two hours of on-demand video and 32 downloadable resources.
Description: This course will outline the differences between a business continuity plan and a disaster recovery plan, how to identify risks or threats, how downtime can impact an organization, and how to mitigate that downtime. This class is offered at a basic level and is suitable for all users, whether they have business continuity knowledge or not. The course begins with a discussion about risks, threats, and incidents. From there, it continues on to risk assessment and business impact analyses. At the conclusion of the course, users will have the foundation to discuss disaster recovery and business continuity plans.
Description: This course is targeted at office-based organizations, independent retailers, food services, delivery companies, charities, gyms, and spas, among other small businesses. In taking this class, small business workforces can learn the steps to become resilient, how to determine the impact of business disruptions, how to identify and manage risk, and how to develop their own emergency response and business continuity plans. This module offers a combination of video tutorials, plan templates, and detailed guidance within them. Before taking this course, make sure you have access to PowerPoint, Excel, or an open-source freeware equivalent.
Description: Upon completion of this course, you will understand the differences between related business continuity concepts, such as emergency response, crisis management, incident management, the governance of business continuity management, and IT disaster recovery.  The course begins with the fundamental concepts of resilience and business continuity management. From there, users will get a deep dive into ISO 22301:2019, governance, risk management, business impact analysis, business continuity planning, linkage with IT disaster recovery, and the human factor. The course also offers business continuity exercises, including quizzes, assignments, articles, and other downloadable materials.
Description: This course is designed to teach students the practical elements of planning and executing a business continuity and crisis management plan. After completing the class, users will understand the importance of having a business continuity plan in the context of business operations. Through instructor, Peter Coughlan's guidance, students are enabled to identify business risks, put measures in place to manage risks, and mitigate downtime resulting from crises. With 22 lectures and 14 hours of on-demand video, this course is aimed at owners of small and midsized businesses, as well as anybody looking to upscale their business continuity planning.
Description: This course, aimed at IT support technicians and IT managers working at organizations of any size, teaches users the basics surrounding disaster recovery and business continuity planning. In addition to these skills, the course also discusses Bring Your Own Device (BYOD) policies and security implications. This class also covers common problems that can come up during a disaster recovery test or real-world disaster, how to maintain data protection during a disaster, and how to combat a broad range of different disasters.
Description: This course is designed to teach business owners and managers what measures to take in order to ensure their organization is safe and prepared for all types of disasters and possible business interruptions. The class defines enterprise resilience and outlines what it involves, assists students with developing a business case to support their resilience program, and helps students to create a process for assessing threats, determining mitigation and response, and recovery strategies.
Solutions Review participates in affiliate programs. We may make a small commission from products purchased through this resource.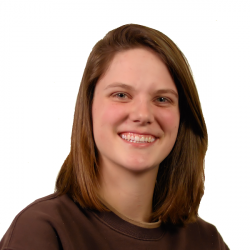 Latest posts by Tess Hanna
(see all)