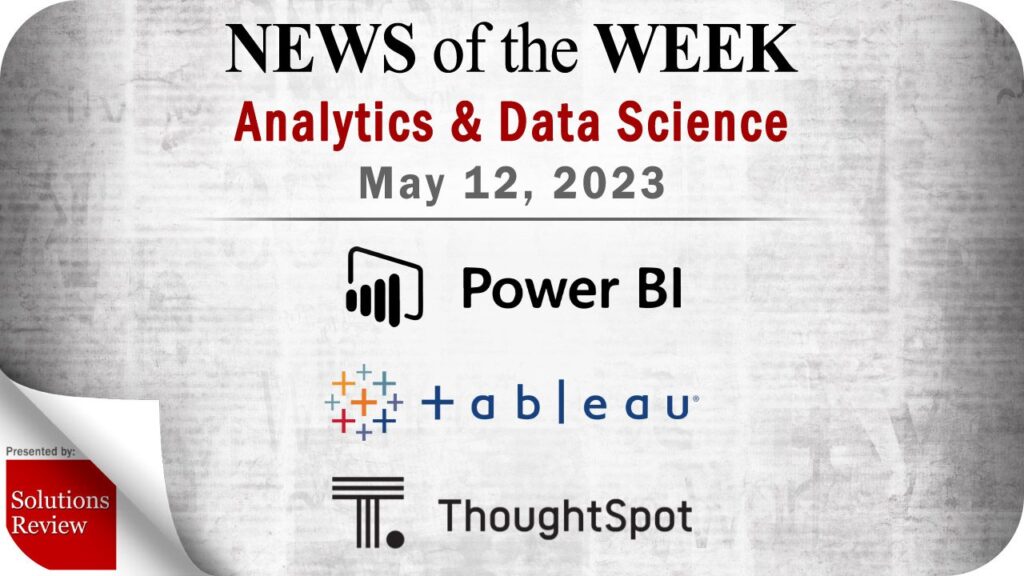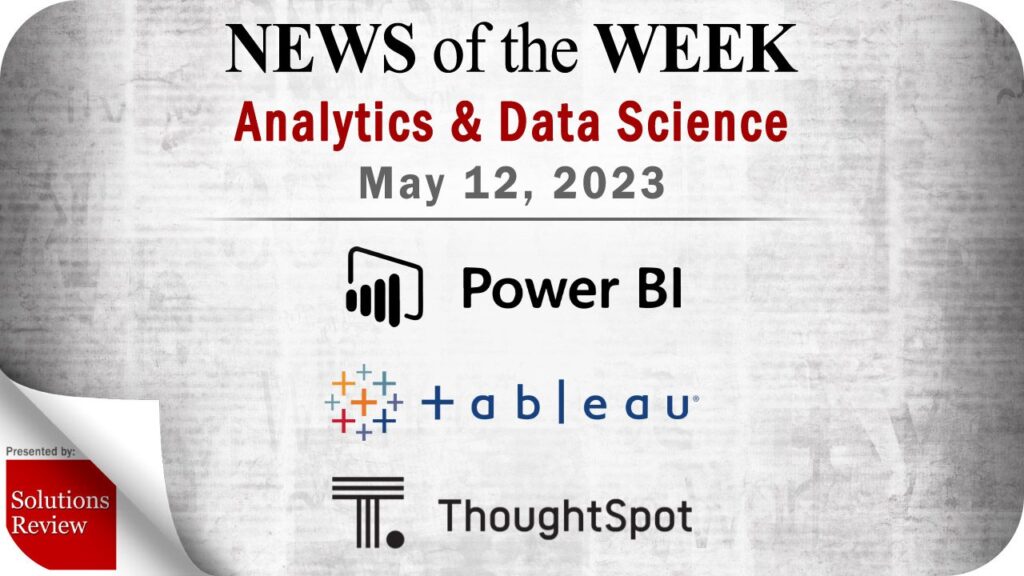 Solutions Review editors curated this list of the most noteworthy analytics and data science news items for the week of May 12, 2023.
Keeping tabs on all the most relevant analytics and data science news can be a time-consuming task. As a result, our editorial team aims to provide a summary of the top headlines from the last week, in this space. Solutions Review editors will curate vendor product news, mergers and acquisitions, venture capital funding, talent acquisition, and other noteworthy analytics and data science news items.
Analytics and Data Science News for the Week of May 12, 2023
Accordion Set to Acquire Merilytics
The strategic acquisition of Merilytics will be the foundation of Accordion's Data & Analytics Practice to strengthen long-term support for its CFO clients. Financial terms of the private transaction were not disclosed. Founded in 2011 and headquartered in Hyderabad, India, Merilytics uses decision sciences and an analytics-based approach to generate superior data-driven returns for its PE-focused clients.
AtScale Drops Collection of Semantic Layer Video Resources
More than 10,000 data and analytics professionals participated in the virtual conference, held on April 26, 2023, to explore the development of the semantic layer technology category. The conference featured more than 50 industry leaders, including professionals from AWS, Databricks, Dremio, Google Cloud, InterSystems, Monte Carlo, Snowflake, Snowplow, Stardog, Toric, and BigEye.
Microsoft "Pre-Announces" Enhanced Power BI Report Integration with OneDrive
The ability to view Power BI files directly in OneDrive and SharePoint preview requires Power BI Admins to opt-in to enable the preview. The ability to share links to Power BI reports saved in OneDrive and SharePoint from Power BI Desktop preview is on by default and requires Power BI Admins to opt-out to disable the preview.
Petal Secures $35 Million in Funding for B2B Data Infrastructure & Analytics Spinoff Prism Data
Petal uses this innovative approach to serve consumers directly, while Prism Data provides cash flow underwriting technology to financial institutions, fintechs, and other businesses, helping them leverage open banking to build better products and make better credit decisions.
Qrvey Adds AI Features to Embedded BI Platform
The use of ChatGPT within Qrvey's platform allows end users to quickly identify outliers, patterns, and forecasts, and even to suggest other questions or ways of visually presenting the findings. Together, these functions make it even easier for business users to quickly derive actionable information from even the most complex data.
SAS Set to Invest A Billion Dollars in Industry-Specific Advanced Analytics Tools
The billion-dollar investment includes direct research and development, industry-focused line-of-business teams, and industry marketing efforts. It will fund the innovative work of SAS data scientists, statisticians and software developers working with consultants, systems engineers and marketers with specific industry experience.
Tableau Announces New Features At Annual User Conference
At Tableau Conference 2023, the company announced new product innovations that help it continue its mission by using generative AI to simplify analytics while reimagining data experiences for everyone. In addition, Tableau shared how new developer capabilities bring analytics everywhere and how the Salesforce Data Cloud helps harmonize data with seamless analysis in Tableau.
ThoughtSpot Unveils Suite of New Analytic Product Capabilities
New capabilities enable users to experience data through generative AI, collaborate in context, connect and leverage new data sources and platforms, all delivered through an intuitive user experience in ThoughtSpot or within other third party applications. ThoughtSpot also announced Monitor for Mobile, delivering users proactive notifications pushed to their mobile device as KPIs change.
Expert Insights Section
Watch this space each week as Solutions Review editors will use it to share new Expert Insights Series articles, Contributed Shorts videos, Expert Roundtable and event replays, and other curated content to help you gain a forward-thinking analysis and remain on-trend. All to meet the demand for what its editors do best: bring industry experts together to publish the web's leading insights for enterprise technology practitioners.
Solutions Review Set to Host Monte Carlo for Exclusive Webinar on May 23
With the next Solutions Spotlight event, the team at Solutions Review has partnered with leading reliability vendor Monte Carlo to provide viewers with a unique webinar called From Symptom to Source: A Guide to Root Cause Analysis for Data Engineers. During this workshop, we'll share a five-step process analytics engineering teams can use to conduct root cause analysis in a collaborative, quick, and effective manner.
Solutions Review Releases Tactical Roundtable for Modern Data Architecture on YouTube
A panel of experts from Snowflake, Denodo, and their mutual customer Syngenta explore key considerations for modernizing your company's data architecture and discuss critical aspects of scaling your cloud data infrastructure. The 60-minute virtual event is moderated by an independent industry analyst, with a topic introduction hosted by Solutions Review – all broadcast live to an audience of registered attendees.
What to Expect at Ataccama Innovate 2023 on May 16
Ataccama Innovate 2023 will feature the launch of the company's new data management capabilities with a resourceful discussion on self-service, ensuring data quality, monitoring, analysis, remediation, and more. Speakers include Ataccama's Group Product Manager Lenka Studnicna, VP of Data Governance David Kolinek, and Chief Product & Technology Officer Martin Zahumensky.
For consideration in future data science news roundups, send your announcements to the editor: tking@solutionsreview.com.