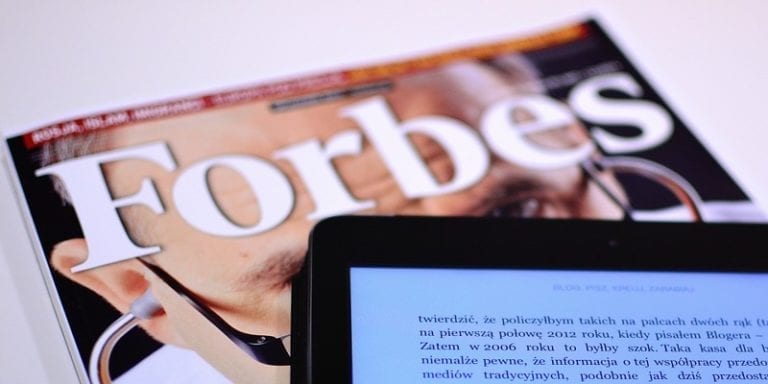 The 2020 Forbes Cloud 100 lists the top cloud companies in the world. Our editors examine which data analytics firms warrant extra attention.
The 2020 Forbes Cloud 100 recognizes the best private cloud companies in the world. Ranging from small startups to venture-backed cloud behemoths, the fifth annual listing makes mention of popular consumer-facing companies like Stripe, Toast, Squarespace, and others. As part of the selection process for the list, Forbes' data partner, Bessemer Venture Partners, received hundreds of submissions from the top cloud startups. A panel of judges selected the providers based on four factors: estimated valuation (30%), operating metrics (20%), people & culture (15%) and market leadership (35%), which the judge panel then weighed to select, score and rank the winners.
The 2020 listing isn't just made up of consumer technology brands, however. The popular award directory also includes a growing number of enterprise technology and software providers. The editors at Solutions Review have perused the 2020 Forbes 100 and identified these top data analytics firms as warranting extra attention. Companies are listed in the order Forbes has them ranked.
5. Databricks
Databricks offers a unified analytics platform that allows users to prepare and clean data at scale and continuously train and deploy machine learning models for AI applications. The product handles all analytic deployments, ranging from ETL to models training and deployment. It is also available as a fully managed service on Microsoft Azure and Amazon Web Services. Databricks unveiled its new high performance Delta Engine for cloud data lakes in June 2020.
31. Sisense
Sisense is a global business analytics software company with offices in New York City, Phoenix, Tokyo, and Tel Aviv. The company's BI software makes it easy for organizations to reveal business insight from complex data in any size, and from any source. Sisense allows users to combine data and uncover insights in a single interface without scripting, coding or assistance from IT. It also features expansive analytical capabilities, and a front-end for dashboarding and visualization.
36. DataRobot
DataRobot offers an automated machine learning platform for data scientists of all skill levels to build and deploy accurate machine learning models. The tool automates the entire modeling lifecycle, enabling users to build predictive models. DataRobot searches through millions of combinations of algorithms, data pre-processing steps, transformations, features, and tuning parameters to spit out the best model for your data.
41. ThoughtSpot
ThoughtSpot offers an artificial intelligence-driven analytics platform that features what the company dubs 'the world's first relational search engine.' The tool combines relational search with a custom-built, in-memory relational data cache to speed up queries that are run over many lines of data. ThoughtSpot connects with any on-prem, cloud, big data, or desktop data source. ThoughtSpot 6 (released in October) includes a new feature called Answer Explorer that helps users find the right questions to ask by serving suggestions based on frequently used terms.
70. Dataiku
Dataiku offers an advanced analytics solution that allows organizations to create their own data tools. The company's flagship product features a team-based user interface for both data analysts and data scientists. Dataiku's unified framework for development and deployment provides immediate access to all the features needed to design data tools from scratch. Users can then apply machine learning and data science techniques to build and deploy predictive data flows.