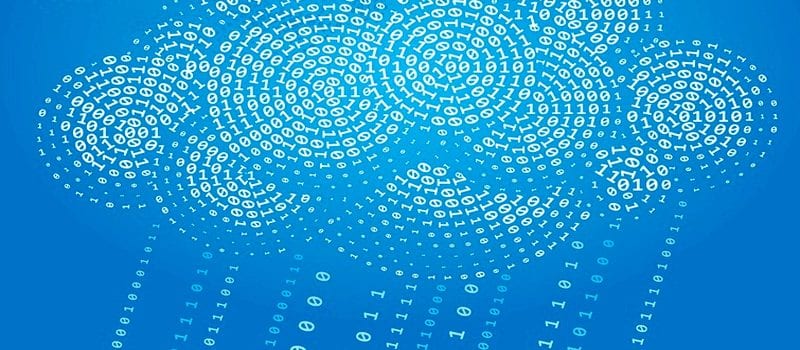 Forbes recently released their popular Cloud 100, a listing of the top 100 private cloud computing companies. The list features prominent technology companies like Dropbox and Slack, and includes organizations from a wide variety of industries. As part of the selection process for the 2017 list, Forbes' data partner, Bessemer Venture Partners, received hundreds of submissions from the top cloud startups. A panel of judges selected the providers based on four factors: estimated valuation (30%), operating metrics (20%), people & culture (15%) and market leadership (35%), which the judge panel then weighed to select, score and rank the winners.
At Solutions Review, we track the companies that have the highest impact on the enterprise. As such, we've perused Forbes's rankings and pulled the ones that matter in Big Data and analytics.
Domo (#15)
Domo offers business analytics and other operational insights pulling from a range of sources into one app. The Utah-based company has raised money like a Silicon Valley unicorn to the tune of $690 million. As a result, Forbes has dubbed Utah "cloud computing's new capital."
Datadog (#37)
Datadog offers monitoring tools that keep track of all the subscriptions, services and databases in use by developers and operations staff to ensure everything is running properly. These capabilities are provided on an SaaS-based analytics platform. The company has raised nearly $148 million in 7 rounds from 12 investors.
Looker (#44)
In March 2017, the company secured $81.5 million in funding led by Google parent Alphabet's growth equity fund, CapitalG. More than 800 companies now use Looker to organize and search their data to surface insights to business teams. This has helped Looker nearly triple its revenue last year.
Sisense (#46)
Sisense takes a radically different approach to business analytics. The company hopes a new tool called Pulse, announced in April 2017, will help differentiate it. Their commitment to consistent product innovation and customer success enable organizations to instantly reveal insights from complex data. IT's BI for everyone, everywhere regardless of technical expertise.
MapR Technologies (#47)
MapR Technologies offers analytics that help companies make business decisions, embedding access to that data into key internal applications for each one. They have partnership agreements with the likes of Amazon, Cisco, Google, Microsoft and SAP. It's definitely no mistake that they're a top-50 cloud company.
Elastic (#53)
Elastic builds software to make data usable in real time and at scale for search, logging, security, and analytics use cases. Founded in 2012, the company develops the open source Elastic Stack (Elasticsearch, Kibana, Beats, and Logstash), X-Pack (commercial features), and Elastic Cloud (a hosted offering).
DataStax (#66)
DataStax has more than 500 customers in 50 countries, including Netflix, eBay, ING, Adobe, and eBay. Based in Santa Clara, California, the provider offers Data Management software and is backed by some industry-leading investors like Comcast Ventures, Crosslink Capital, and Lightspeed Venture Partners.
Databricks (#69)
Databricks was founded in 2013 as an offshoot of Apache Spark. The provider provides a Unified Analytics Platform for data science teams to collaborate with data engineering and lines of business to build data products. The company also makes it easier for its users to focus on their data by providing a fully managed, scalable, and secure cloud infrastructure.
Sumo Logic (#84)
Sumo Logic's machine learning tools scan more than 100 petabytes of data on a daily basis, offering insights and putting troubleshooting and monitoring of a company's data all in one place. Forbes has an inkling that Sumo Logic may be on the verge of a public offering in the months to come as a result of a June 2017 investment.
Snowflake Computing (#88)
Snowflake has a unique data warehouse as a service offering, and its own SQL data architecture that claims to do more than the alternative. Snowflake recently got into data sharing and closed a $100 million round of funding in April 2017.