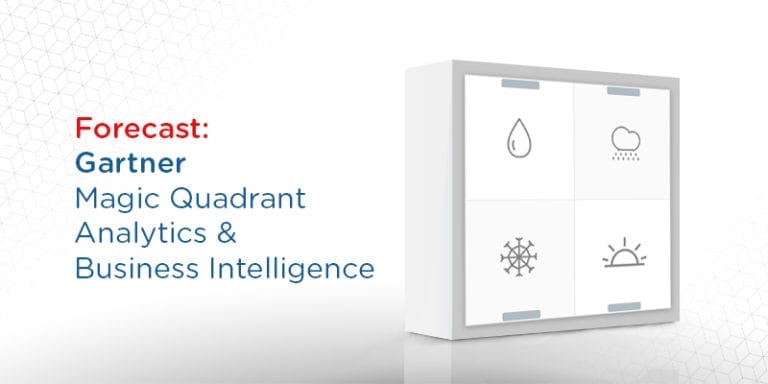 Solutions Review editors predict what will be included in the upcoming 2020 Gartner Magic Quadrant for Analytics and Business Intelligence Platforms.
Data and analytics leaders are anxiously awaiting the release of the 2020 Gartner Magic Quadrant for Analytics and Business Intelligence Platforms. As the premier buyer-focused report in the industry, organizations base many of their yearly initiatives and purchasing decisions on Gartner's research. Featuring a proprietary research methodology and interactive features, the firm's annual market analysis garners hype unparalleled in the enterprise business software sphere. Excitement surrounding the Gartner Magic Quadrant is on par with Apple's keynote events in consumer technology.
The editors at Solutions Review share in the excitement as we near the eve of Gartner's newest Magic Quadrant release. It's in this spirit that our editors have compiled this shortlist of things we predict will be included once the report becomes available. To see how we did in last year's forecast, check out our 2019 predictions.
Sisense becomes a leader
We correctly predicted ThoughtSpot's ascent to the leaders column last year, though we may have been a little early on Sisense. To be fair, Sisense was placed within a stone's throw of the leaders quadrant. Not only did Sisense acquire San Francisco-based Periscope Data in May, it released new advanced analytic features that represented the first major product integration in early December. The integration saw Sisense unveil an industry-first In-Warehouse Data Preparation module for self-service in multi-cloud environments. The Sisense platform now includes advanced forecasting features that use machine learning to predict future outcomes from seasonal and nonlinear historical data.
Sisense launched a cloud-native version of its BI and data analytics platform in August, headlined by by an augmented capability called AI Exploration. AI Exploration automatically generates visualizations and deeper insights from known KPIs. It does this through the use of machine learning to explore underlying data and user behavior. Sisense opened 2020 by raising $100 million in funding at a more than $1 billion-dollar valuation. The funding round brings the company's total raised to $274 million since its founding in 2004.
Looker shoots up the vertical axis
Looker will see drastic improvement on Gartner's vertical axis for its ability to execute this year. The company was acquired by Google in June, joining Google Cloud as a result. The merger was made possible by a strong partner relationship between the two companies. Looker CEO stated shortly after the news: "Together, we'll have better reach, more resources, and the brightest minds in both Analytics and Cloud Infrastructure working together to build an exciting path forward for our customers and partners."
Looker released version 7 of its flagship product in November, highlighted by the addition of customizable data experiences into common tools and workflows. The product's vendor-managed connection feature connects 45+ data sources to the raw data sources in Looker. There are also a range of choices for multi-cloud hosting that use best-of-breed application management powered by kubernetes. A new system analytics feature provides metrics that administrators can use to quickly analyze user behavior, product adoption, and performance issues.
Gartner splits the marketplace?
We already know that Gartner expects augmented analytics to become the dominant driver of new business intelligence buying by next year. In the same time period, the analyst house also projects that at least half of all analytical queries will be generated via search, natural language processing or voice. We also know that Gartner released its first Augmented Analytics Tools Market Guide in November.
For organizations looking to adopt augmented BI tools, the report advises you to "look for opportunities to use sandboxing and free trials to test and explore how augmented analytics complements existing data integration, analytics and BI, and data science initiatives." We expect the firm to split its BI research coverage in the near future, with one sect zoning in on traditional analytic products and the other on those influenced by AI and machine learning.