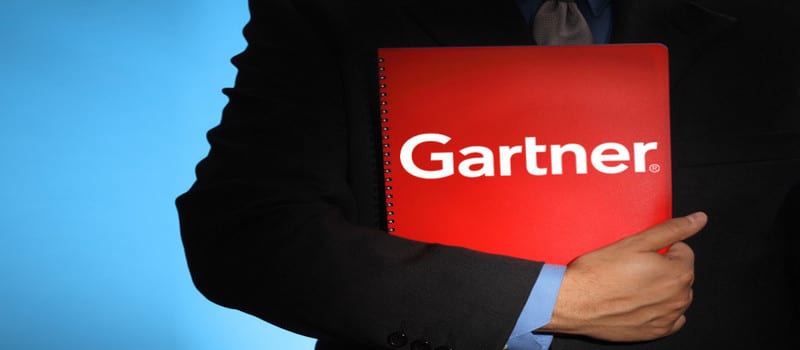 Gartner recently released their Critical Capabilities for Business Intelligence and Analytics Platforms report, a companion resource to the Magic Quadrant study. Used in conjunction with the related Magic Quadrant, Critical Capabilities is an additional resource which can assist buyers of enterprise BI in finding the tools and solutions that will work best for their organizations. In the report, Gartner recognizes the top-24 vendors in the space and rates them based on their ability to deliver against important use cases.
According to Gartner, the enterprise analytics industry has surpassed the tipping point, and has nearly finished its evolution from a market based heavily on reporting to one that is more business-centric and user friendly, offering self-service analytics and allowing more users to get their hands on tools that drive insights. The majority of solution buying in BI and analytics now comes in the form of modern platforms which focus on user engagement, and this fact has essentially reorganization the vendor landscape.
With that said, Gartner does make it a point to clearly relay that organizations need to select a vendor based on the specific use cases that will impact their business. The companion Magic Quadrant places vendors in four brackets based off of their overall completeness of vision and ability to execute, but some of the solution providers who scored lower in those metrics may be able to handle a specific use case better than the top-scoring vendors in the report. However, while early entrants into the data discovery and self-service market are likely to be more forward-thinking than the BI mega-vendors, they could be weaker in areas needed for enterprise deployments such as broad delivery of reports and dashboards. For those reasons, it is best to evaluate vendor offerings on per-case basis instead of simply relying on solution provider standing within the Magic Quadrant grid.
In this report, Gartner defines 15 critical capabilities which support five important BI use cases, including: centralized BI provisioning, decentralized analytics, governed data discovery, OEM/embedded BI, and extranet deployment. These use cases support organizations in the building of their analytics portfolios, helping to transform IT from the chief "doer" to the "enabler", thus making the business the primary "doer." These critical capabilities enable BI leaders to support a wide range of data sources, features and business use cases. Each vendor receives a product score ranging from 1 to 5 based on the aforementioned use cases. In addition, Gartner also includes product and service ratings on the critical capabilities, one of which is compiled as a result of polling only end-users.
Birst was the top scorer in governed data discovery and extranet deployment, also finishing second in the other three use cases, an impressive feat. Birst's newest release, Networked BI, enables organizations to balance governance and agility inside a single platform, which according to Gartner should increase its overall utilization in governed data discovery use cases moving forward as Birst customers adopt it. ClearStory Data, a business-oriented cloud and Spark-based modern BI tool finished inside the top-five for each use case as well, the only other vendor to accomplish such a feat. ClearStory offers smart self-service data preparation tools that facilitate insights via machine learning to automatically infer semantics of dimensions and attributes of data. This is ClearStory's first year featured in Gartner's market reports, so they will be a vendor to track closely in the year ahead.
Well-known enterprise BI and analytics vendor MicroStrategy finished with one of the five-highest scores in three of the use cases. MicroStrategy has a governed data discovery capabilities and offers an enterprise-class tool that includes security, scheduling and distribution. They recently released version 10.3 of their flagship tool, adding even more enhancements. SAS also had three top-five finishes and scored the highest of all the vendors for its embedded Advanced Analytics capabilities.
Two other vendors of note who finished with at least two top-five scores in Gartner's use cases include Logi Analytics and GoodData. Logi Analytics's platform is comprised of three components, Logi Info, Logi Vision and DataHub. Logi's largest use case is for OEM/embedded BI at 62 percent, the highest of any vendor included in the report, and of the surveyed reference customers, 38 percent use Logi's tools in centralized BI provisioning. GoodData received an excellent score for its cloud BI functionality and given that it is used extensively in OEM and embedded BI scenarios, it's no wonder that it had high marks in Gartner's report.
Gartner holds the position that companies should initiate new Business Intelligence projects using a modern platform in order to take advantage of vendor innovation in order to bread collaboration between IT and business users, adding: "As the ability to promote user-generated content to enterprise-ready governed content improves, so it is likely that, over time, many organizations will eventually reduce the size of their enterprise system-of-record reporting platforms in favor of those that offer greater agility and deeper analytical insight." However, business-specific use cases should be the driving force behind vendor selection, not provider scores or standing within any of Gartner's market studies.
Read Gartner's Critical Capabilities.