GoodData Freemium Tiers Now Support Top Cloud Data Warehouses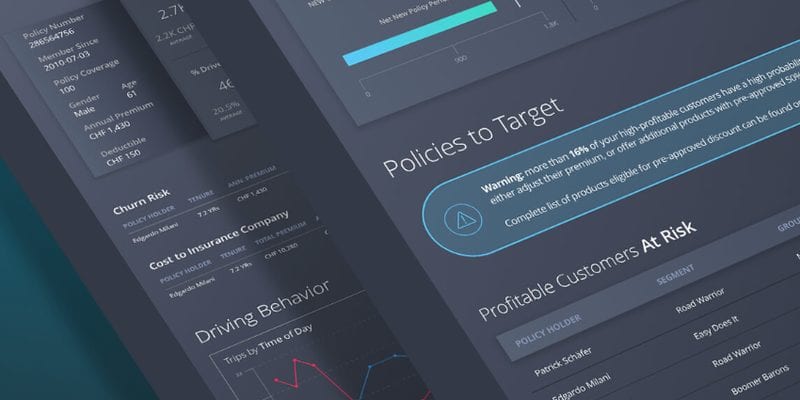 GoodData recently announced that it will extend its new Freemium tier pricing to additional users. The embedded analytics vendor will do this via support of cloud data warehouses like Snowflake and Google BigQuery, along with Amazon Redshift. The new pricing tiers enable organizations to add business intelligence and analytics functionality to their products. While the freemium tier has no cost associated with it, GoodData's "Growth" plan starts at $20 per workspace per month for any number of users. Both tiers support Redshift, Snowflake, and BigQuery.
[box style="3″]Our Buyer's Guide for Analytics and Business Intelligence Platforms helps you evaluate the best solution for your use case and features profiles of the leading providers, as well as a category overview of the marketplace.[/box]
The GoodData platform provides creation, delivery, and automated management of analytics at scale that allows organizations to deliver insights to customers, partners and other users. GoodData is designed to support any analytical product roadmap, and enables customers to offer their partners any data source, visualization, interaction pattern or integration they need. The tool offers analytics and expertise to operationalize intelligent decisions within business applications and business processes.
The company has added an impressive number of new features to its product in the last 18 months, including security framework advancements, a new suite of UI capabilities aimed at non-technical users, and international features for lowering the language barrier. GoodData even secured a new patent for the distribution of analytical applications to multiple customers.
In a press statement, GoodData CEO Roman Stanek commented on the news, saying: "As more data is created everywhere, companies need analytics in every part of their business to support their growth. With the GoodData platform, our users get the best of analytics, the best of data security, and out-of-the-box compliance with privacy regulations like the European Union's General Data Protection Regulation."
Solutions review recently included GoodData in its compilation of the 9 Best Embedded Analytics Tools for 2020.
[hr style="single"]