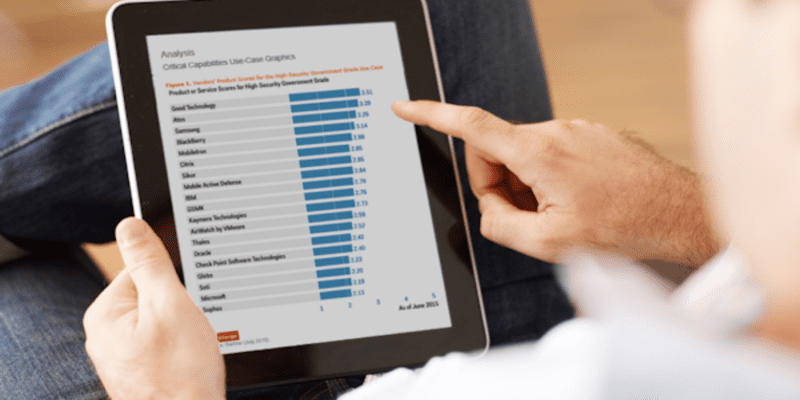 Gartner is one of the biggest voices in enterprise technology – they're generally the first source consulted when it comes to evaluating enterprise IT solutions; enterprise Business Intelligence and Data Analytics platforms are no exception. But while Gartner's BI and analytics reports are a great way to find out who the top enterprise contenders are, they don't give particularly in-depth analyses behind what each solution offers and how they perform across different industries and environments.
There are a few other Gartner resources out there that act as companions to the Magic Quadrant, including Gartner's Critical Capabilities and Cool Vendors reports. Both studies are newer additions to Gartner's repertoire of enterprise vendor selection resources, and each offer a more nuanced look at where each of the notable vendors and their tools excel and where some fall short of viability. While the Magic Quadrant is great for identifying which vendor is on top in terms of market share and generalized capabilities, Critical Capabilities gives a more definitive take on who's on top consistently and why they are there.
Gartner defines Critical capabilities as "attributes that differentiate products/services in a class in terms of their quality and performance." Gartner rates each vendor's product or service on a five-point (five points being best) scale in terms of how well it delivers each capability. Critical Capabilities includes comparison graphs for each use case, along with in-depth descriptions of each solution based on the various points of comparison.
Cool Vendors is defined as research that can "help clients stay ahead of the IT technology curve, and make better strategic decisions about technology and services." While much more basic in nature and without any fancy graphs, diagrams or in-depth market jargon, the Cool Vendors reports bask in their simplicity, providing the names and descriptions of each highlighted solution provider with a "Why Cool?" conclusion – allowing business professionals to discover up-and-coming tools and get in the ground floor.
Together, these tools can cut a lot of time and effort out of the decision-making process, allowing buyers to skip tedious and time-consuming internet searches and research on BI tools that are unlikely to meet organizational needs.

Timothy leads Solutions Review's business intelligence, data integration, and data management areas of focus. He is recognized as one of the top influencers in big data, and the number-one authority in enterprise middleware. Timothy has also been named a top-75 global business journalist by Richtopia.

Latest posts by Timothy King (see all)