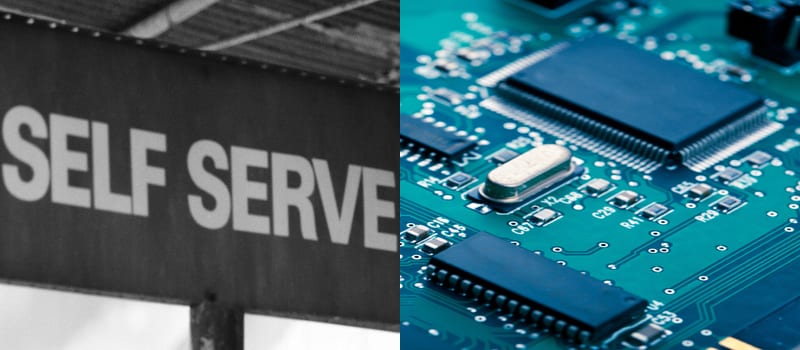 Adoption of self-service analytics solutions has peaked and is now in a two-year decline, according to a new report by web-based reporting and data visualization provider Logi Analytics. The 2017 State of Analytics Adoption study is designed to provide insights for executives, product managers, and technology leaders on how organizations are adopting and utilizing Business Intelligence tools. Survey respondents included members of IT teams who provide analytics tools to their end users as well as the users themselves. The majority of those polled were from North America and represented a variety of industries including technology, education, healthcare, retail and manufacturing.
The report found that 67 percent of IT respondents have already provided self-service solutions to their end users, with access to these tools is up 21 percent in the last two years. Though access to self-service has never been greater, enterprises are foregoing this route, and adoption has declined more than 20 percent during the same period. Logi Analytics believes that the self-service pendulum is swinging back in the other direction, citing lack of value to the broader market of users. Are end users rejecting open stand-alone solutions to analyze data?
With this in mind, Logi offers up one possible  alternative: Embedded Analytics. As the report describes, more than 83 percent of those polled want analytics that are included inside the applications they already use on a daily basis. Embedding analytics allows the user to generate insights at a faster pace because vital business data is in context of the applications which they already use. There's sure to be some truth to this, as 30 percent of organizations are already considering embedded tools when it comes to Business Intelligence and analytics.
Logi's report comes on the heels of another 2016 study co-authored by Forbes Insights and Qlik, a rival BI and analytics solution provider, that predicted 60 percent of businesses plan to accelerate self-service analytics in the near future. The survey revealed that almost two-thirds of respondents believe that self-service analytics creates a notable advantage over the competition. Half of those polled believe that an approach where data tools are put into the hands of more people can help to reveal improved insights.
Whether adoption of self-service BI continues to decline or not remains to be seen, but what's certain is that the days of legacy analytics tools dominating the enterprise market are over.
Read the 2017 State of Analytics Adoption report (registration required).

Latest posts by Timothy King
(see all)