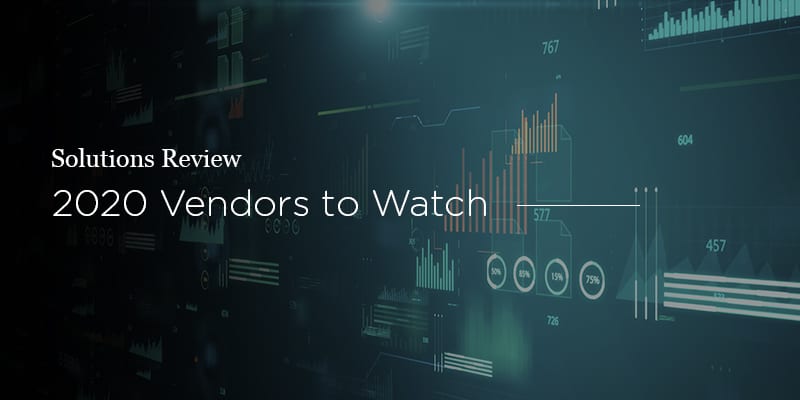 Solutions Review's Data Analytics and BI Vendors to Watch is an annual listing of solution providers we believe are worth monitoring. Companies are commonly included if they demonstrate a product roadmap aligning with our meta-analysis of the marketplace. Other criteria include recent and significant funding, talent acquisition, a disruptive or innovative new technology or product, or inclusion in a major analyst publication.
Data analytics and BI software is increasingly being influenced by emergent technologies. AI and machine learning functionality once reserved for the most complex advanced analytics solutions is now pervasive. Augmentation and automation are becoming mainstream alongside citizen scientist personas in enterprise settings. The BI and analytics marketplace is mature and crowded with excellent software tools for a variety of use cases, verticals, deployment methods, and budgets.
These data analytics and BI Vendors to Watch have met at least two of our five points of inclusion and represent to some degree the evolution of the marketplace. It's in that spirit we turn our attention to the immediate future. Providers are listed in alphabetical order. Provider names and logos are linked so you can learn more.
AnswerRocket offers a search-powered data analytics platform designed for business users. The product enables you to ask business questions in natural language, and no technical skills are needed to run reports or generate analysis. AnswerRocket features a combination of AI and machine learning, as well as advanced analytic functionality. The platform can also automate manual tasks and answer ad hoc questions quickly. AnswerRocket is mobile-friendly and includes native voice recognition.
Avora offers an AI-influenced enterprise data analytics platform called Avora One. The product enables users to connect and combine data via ingestion and dynamic modeling, build metrics and visual dashboards, and collaborate without restriction. Avora uses AI or auto-ML to learn context about metrics tracked, as well as to interrogate millions of rows of data and dimensions in key moments. Avora forecasting capabilities use sophisticated modeling techniques to speed up and increase the reliability of predictions.
Databricks offers a unified analytics platform that allows users to prepare and clean data at scale and continuously train and deploy machine learning models for AI applications. The product handles all analytic deployments, ranging from ETL to models training and deployment. It is also available as a fully managed service on Microsoft Azure and Amazon Web Services. Databricks was founded by the original creators of popular open source projects like Apache Spark. The company raised a whopping $650 million in funding in 2019.
DataStories offers an augmented analytics platform for business experts, scientists and engineers. The product enables users without a background in data science to run advanced predictive analytics. DataStories features a computational engine and workflow that automatically applies self-adjusting machine learning without user intervention. Results are produced in the form of interactive visualizations and data stories that are ready for interpretation, communication and sharing.
Kyvos Insights is a data platform that enables users to visualize, explore, and analyze large data volumes in the cloud or via on-prem data lakes. The Kyvos Semantic Layer is powered by proprietary OLAP technology for delivering unlimited scale and thousands of users. The product enables you to explore data and query trillions of rows of data, interact and drill down to the lowest level of detail, and hasten the performance of connected BI software. Kyvos also touts simple infrastructure requirements and enterprise-class security with access control.
Tellius offers a search and AI-powered data analytics platform. The product features a proprietary Genius AI Engine that is designed to allow business users ask questions about their data. Tellius has natural language processing that interacts with users in plain language and creates narratives alongside data visualizations as well. The tool can also provide personalized recommendations by anticipating needs and automatically offering related insights and suggestions. Tellius is built on the Apache Spark distributed architecture.