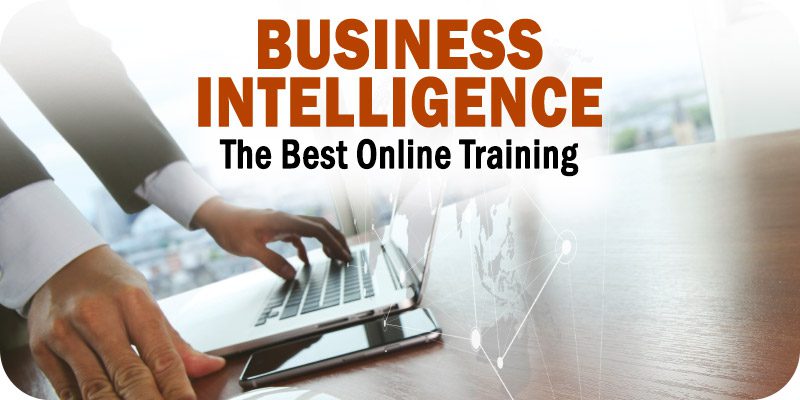 The editors at Solutions Review have compiled this list of the best business intelligence courses and online training to consider.
Business intelligence utilizes software, services, and practices to turn data into business insights that can be used to plan an organization's strategic decisions and goals. Business intelligence software platforms help end-users access and analyze data so they can present findings via reports, dashboards, and graphic visualizations. Business intelligence lets organizations take advantage of the data they collect to improve various processes within the company and improvise future decision-making.

With this in mind, we've compiled this list of the best business intelligence courses and online training to consider if you're looking to grow your data analytics skills for work or play. This is not an exhaustive list, but one that features the best business intelligence courses and training from trusted online platforms. We made sure to mention and link to related courses on each platform that may be worth exploring as well.
The Best Business Intelligence Courses and Online Training
Platform: Coursera
Description: This is the fourth course in the Data Warehouse for Business Intelligence specialization. In this course, you will gain the knowledge and skills for using data warehouses for business intelligence purposes and for working as a business intelligence developer. You'll have the opportunity to work with large data sets in a data warehouse environment and will learn the use of MicroStrategy's Online Analytical Processing (OLAP) and Visualization capabilities to create visualizations and dashboards.
More "Top-Rated" Coursera paths: Business intelligence and data analytics: Generate insights, Business Intelligence and Competitive Analysis, Business intelligence and data warehousing, Design and Build a Data Warehouse for Business Intelligence Implementation
GO TO TRAINING
Platform: Edureka
Description: Become an expert in data warehousing and business intelligence techniques covering concepts like DW architecture, data modeling, ERwin, ETL fundamentals, business reporting, and data visualisation. Key topics include top-down vs. bottom-up data warehouse design and classification of different BI tools and various ways to use them.
GO TO TRAINING
Platform: Intellipaat
Description: Intellipaat's BI Reporting certification master's program lets you gain proficiency in the top BI reporting tools. This training includes the BI reporting tools like QlikView, Spotfire, Tableau, Cognos, Cognos Insight, Pentaho, Jaspersoft, MicroStrategy, Hyperion, and SSRS. You will work on projects in data visualization, deploy dashboards, analytics, reports for deriving business insights, and more.
More "Top-Rated" Intellipaat paths: Microsoft Business Intelligence Certification Training
GO TO TRAINING
Platform: LinkedIn Learning
Description: This course explains what business intelligence is, why it's important, and how consultants can tap into business intelligence when delivering outcomes for clients. Instructor Joshua Rischin has been a consultant to over 40 organizations. Here he shares techniques and examples from his career with you. Learn how to profile the client's business, gather high-quality and relevant data, and present your insights and recommendations to clients with detailed visualizations and reports.
More "Top-Rated" LinkedIn Learning paths: Excel Business Intelligence
GO TO TRAINING
Platform: Pluralsight
Description: This course covers the current state of Business Intelligence in the cloud, as well as goes into functional examples using Google Big Query and Tableau Online. This is a beginner course, but it is assumed you are familiar with the basics of databases and business intelligence concepts.
More "Top-Rated" Pluralsight paths: Introduction to Microsoft Business Intelligence End-User Tools, SQL Server Business Intelligence Overview, Introduction to Data Warehousing and Business Intelligence, Enterprise Business Intelligence with Tableau Server, Getting Started with Oracle Business Intelligence Enterprise Edition, Business Dashboard Fundamentals
GO TO TRAINING
Platform: Skillshare
Description: This course helps newcomers, recent graduates, or anyone interested in finding a BI job in data warehousing and analytics, with a focus on the SAP skillset. Additionally, the guidelines can also be applied to any BI job regardless of the specific tool or application. Learn from a Business Intelligence IT professional with 12 years of experience in many different areas and sectors, someone who has been responsible for hiring many candidates at different levels with different responsibilities.
More "Top-Rated" Skillshare paths: Fundamentals and Essentials of Business Intelligence
GO TO TRAINING
Platform: Udemy
Description: Make sense of terms like business intelligence, traditional and big data, traditional statistical methods, machine learning, predictive analytics, supervised learning, unsupervised learning, reinforcement learning, and many more. Understand statistical testing and build a solid foundation. Modern software packages and programming languages are automating most of these activities. This course is for beginners to programming and data science.
More "Top-Rated" Udemy paths: SQL – MySQL for Data Analytics and Business Intelligence, Master Course in Tableau 10 & 2020 for Business Intelligence, Microsoft Power BI – Business Intelligence for Beginners
GO TO TRAINING
Solutions Review participates in affiliate programs. We may make a small commission from products purchased through this resource.